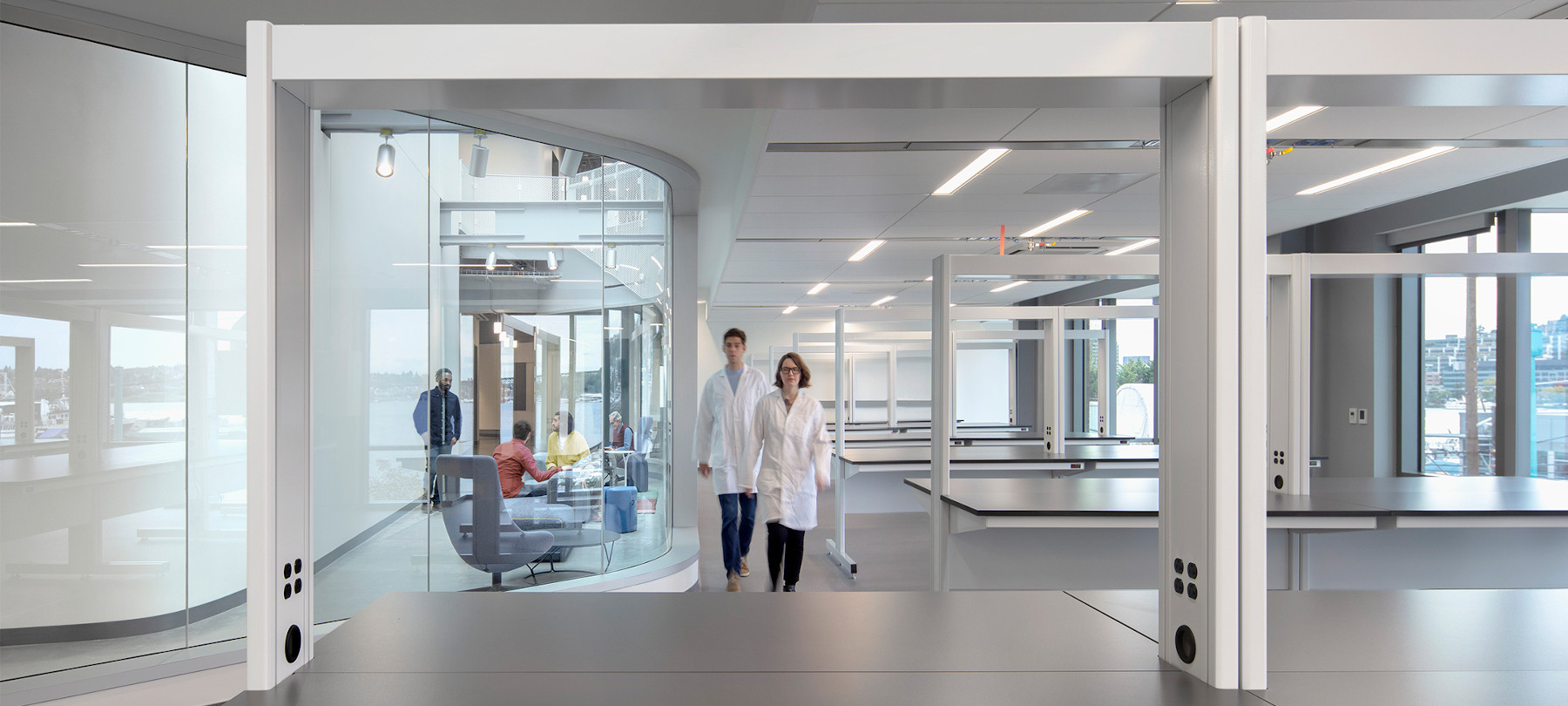 Creating Connections
An Innovative Approach to the Scientific Workplace
Adaptive Biotechnologies, a biotech company based in Seattle, is propelling a paradigm shift in medicine. By harnessing the human adaptive immune system as a natural diagnostic and therapeutic tool, the company's technologies facilitate breakthroughs in detecting and treating cancers, autoimmune disorders, COVID-19, and other infectious diseases.
Flad is proud to collaborate with the founders, who also happen to be brothers, to provide a scientific workplace that reflects and reinforces their innovative approach.
With a focus on collaboration and education, the company and its new headquarters in Seattle have been receiving accolades in the popular press. An article in the Seattle Times describes the company's history and explains the science behind its success. Geekwire featured the new headquarters and explained the importance of gaining more research space in the Seattle's booming life sciences sector.
Adaptive Biotechnologies has also produced a video that explains how the new headquarters helps advance knowledge and encourage collaboration and community. The video includes an interview with Ben de Rubertis, a principal in Flad's Seattle office, who led the design team.
Adaptive Biotechnologies

Headquarters and LaboratoryWatch the video

March 29, 2022