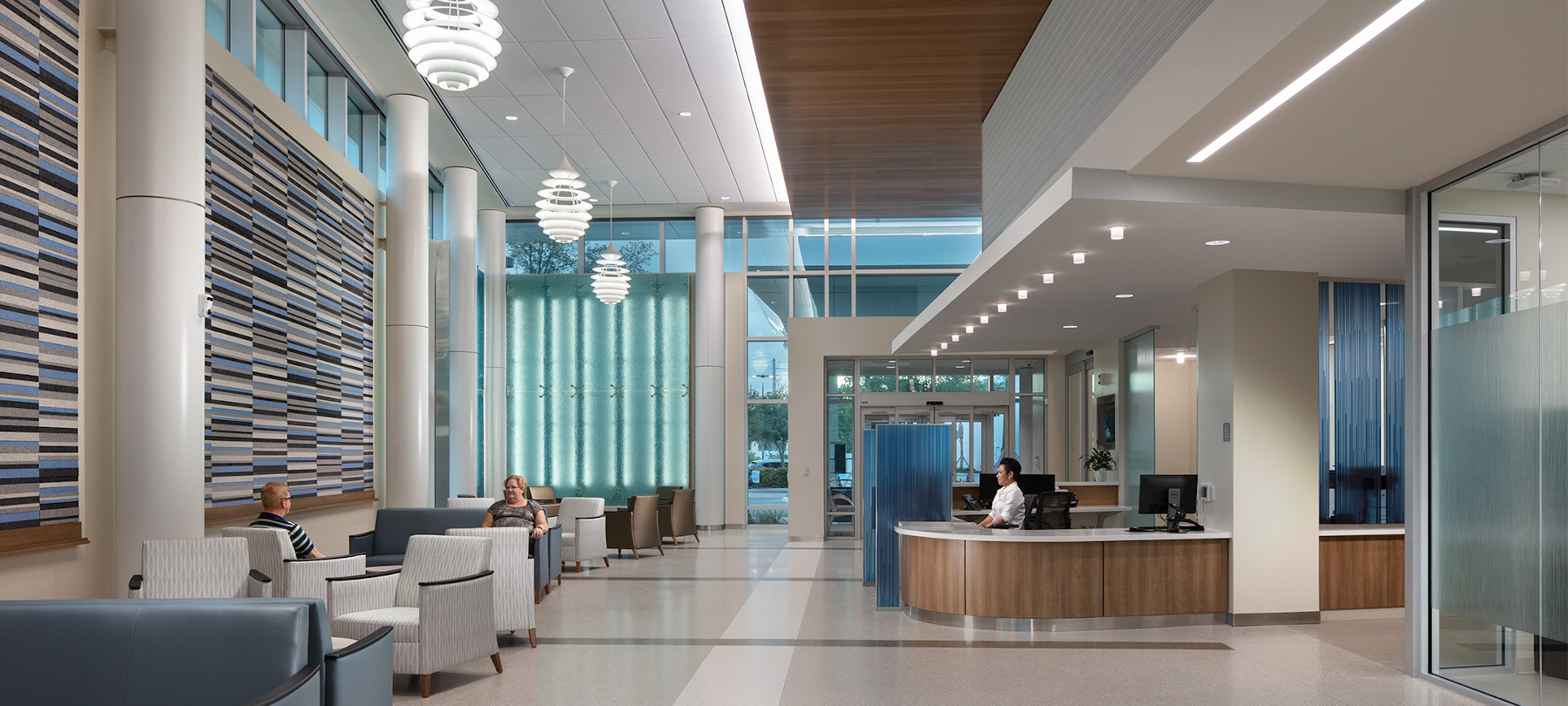 Healthcare Design

Magazine features Flad Project
As one of Healthcare Design magazine's Featured Firms, Flad was recently highlighted for our work with Sarasota Memorial Health Care System on their new Radiation Oncology Center. Healthcare Design is a leading source for design trends in healthcare, covering architecture, interior design, facility planning, healthcare engineering and construction, and relevant research.
The Radiation Oncology Center offers greater access to comprehensive cancer care in Florida's Sarasota and Manatee counties, including external beam radiation services which ultimately facilitate faster treatments, shorter recovery periods, and improved outcomes. As cited in the feature, Flad designed the facility "to focus on the whole patient by integrating advanced technology with wellness elements such as a serenity garden and supportive services suite."
Every detail of the spa-like center was designed to create a calming care experience for those receiving radiation therapy, from the moment a patient enters the center to the moment they complete their final treatment. The space is filled with plentiful natural light, thoughtful artwork, natural materials, and soft colors; resulting in a unique, airy atmosphere – a welcome alternative to traditional oncology centers, often located on hospital ground floors or basements.
The Radiation Oncology Center completes Phase I of Sarasota Memorial's Brian D. Jellison Cancer Institute which consists of premier facilities offering the full continuum of cancer care. Phase II, also designed by Flad, is a 170,000-square-foot, eight-story oncology tower currently under construction.
Read the full feature

Healthcare Design Featured Firms ProjectsSarasota Memorial Hospital

Radiation Oncology CenterOncology Tower Construction Update Video

April 2021
June 08, 2021