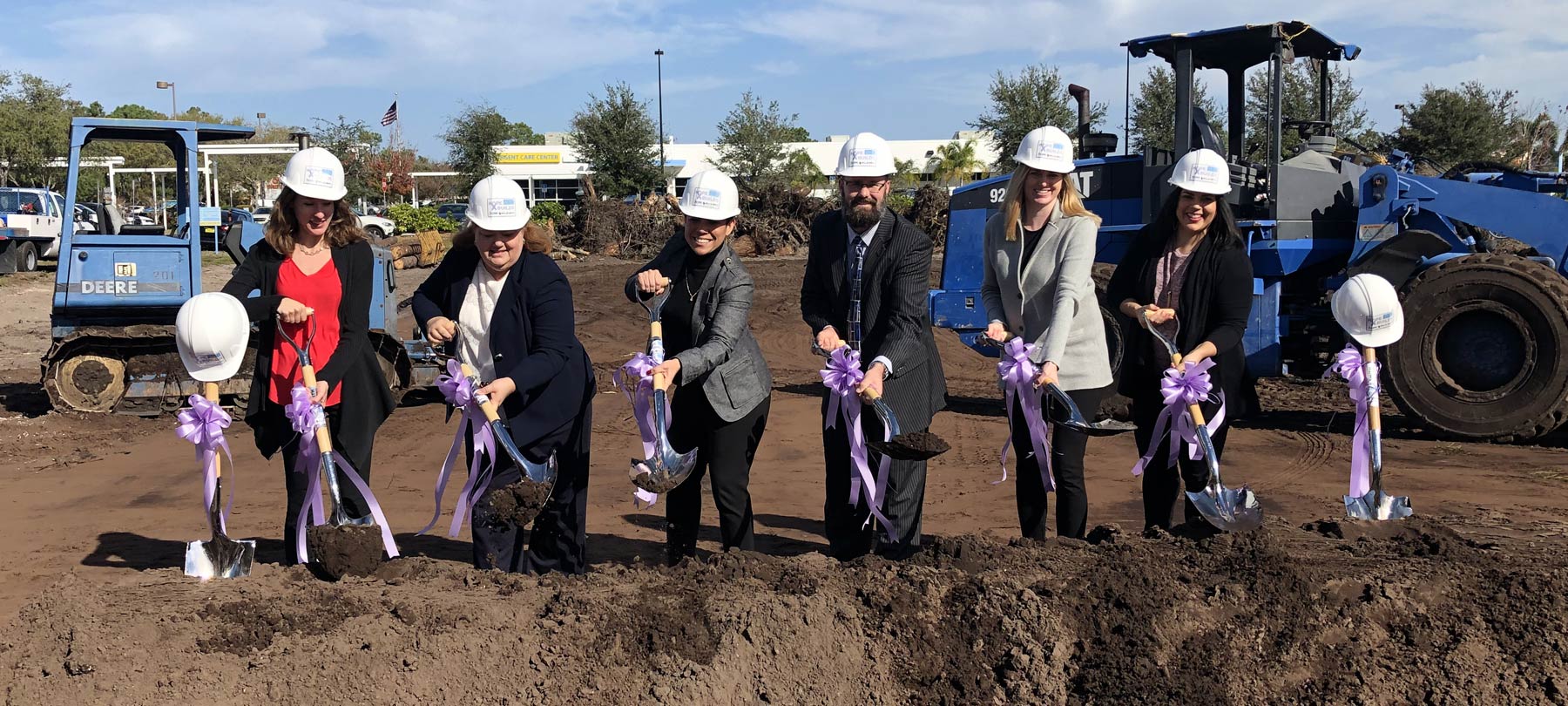 Sarasota Memorial Radiation Oncology Center Groundbreaking
One of three current Flad projects in partnership with Sarasota Memorial Health Care System, this 17,000-square-foot building will bring a premier radiation oncology treatment program to a growing area and adds to SMH's evolving Cancer Institute and centers devoted to oncology care.
The Radiation Oncology Center, which broke ground in January, is a single-story treatment center that will provide a holistic approach to care and has a focus on comfort that will help the patients through treatment. Architecturally, transparency and a connection to natural light are the overarching design goals, and are achieved through several features. Featuring floor-to-ceiling windows, the lobby's two-story atrium brings natural light deep into the space, providing direct views to a ceremonial water feature and a natural wooded area beyond. Building materials such as warm wood, teal accents and contemporary lighting contribute to the calming environment.
The team worked with hospital user groups to design efficient patient flows throughout the treatment process to minimize the stress of those going through treatment. Within the center are two linear accelerators with direct access from a spa-like private patient dressing area; a CT simulator for radiation therapy; six exam rooms; physician offices; and an integrative care suite for patient navigation and counseling.
Read the Full Story

Herald TribuneSarasota Memorial Hospital

Radiation Oncology Center
January 30, 2019