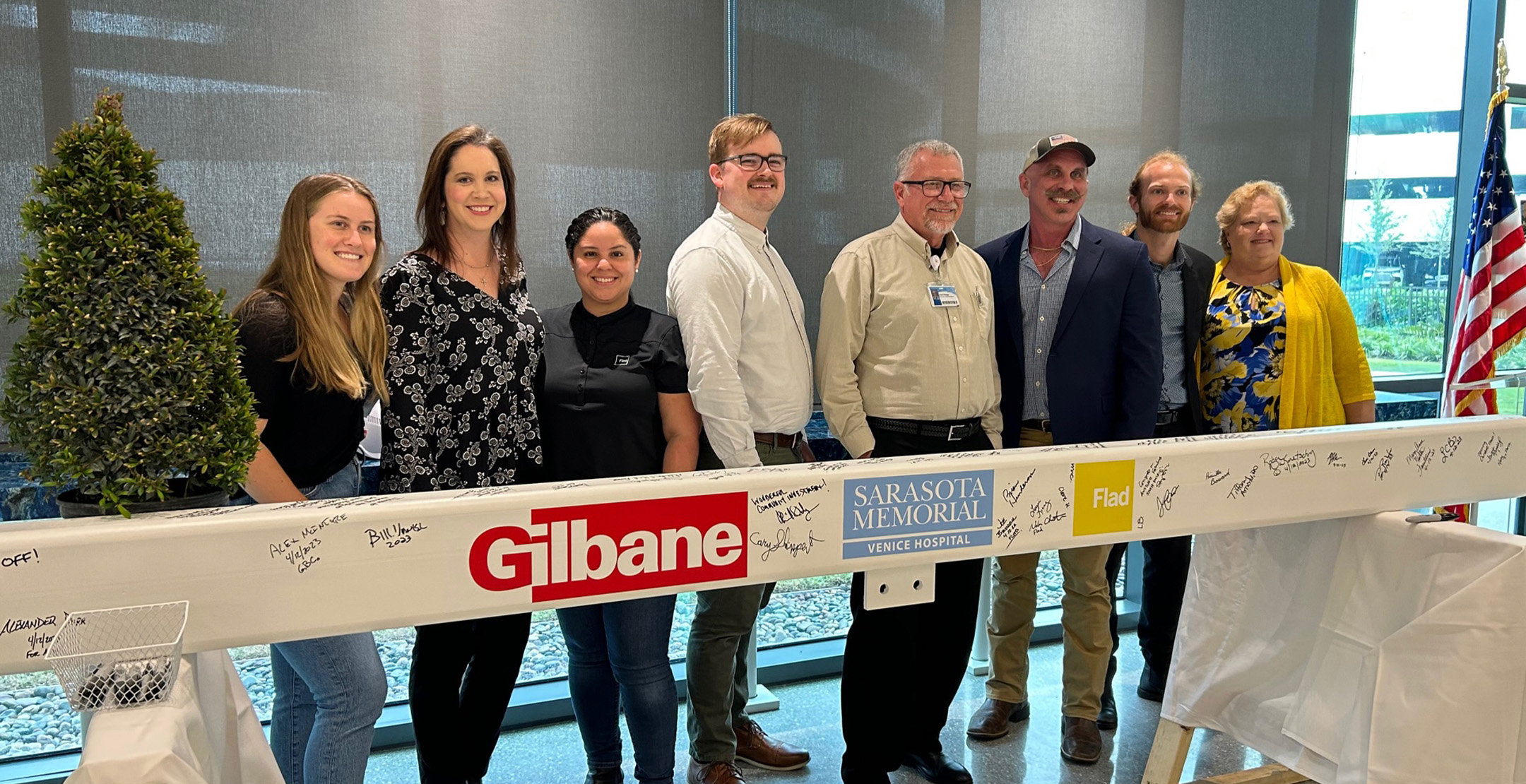 Sarasota Memorial Celebrates New Venice Tower Topping Out
Sarasota Memorial Hospital-Venice (SMH-Venice) reached a new milestone with hospital staff and leadership and members of the design and construction teams celebrating the topping out of the phase-two bed tower addition. The topping-out ceremony included a beam signing and remarks from Sarasota Memorial Health Care System (SMHCS) President and CEO David Verinder and SMH-Venice Campus President Sharon Roush. Rather than using a physical model to help attendees visualize the new, 181,000-square-foot tower, Flad provided digital tablets containing augmented reality footage of the new tower for a more immersive, real-time experience.
The five-story tower, master planned and designed by Flad, is the first planned expansion of the award-winning hospital campus that opened in late 2021. Scheduled to open in the summer of 2024, the tower will add 102 patient beds, nearly doubling the hospital's capacity and helping the system address the increasing healthcare needs in the southwest Florida region.
Read more about the ceremony here

Herald-TribuneSarasota Memorial Healthcare System

Sarasota Memorial Hospital - Venice Phase II Bed Tower
May 17, 2023