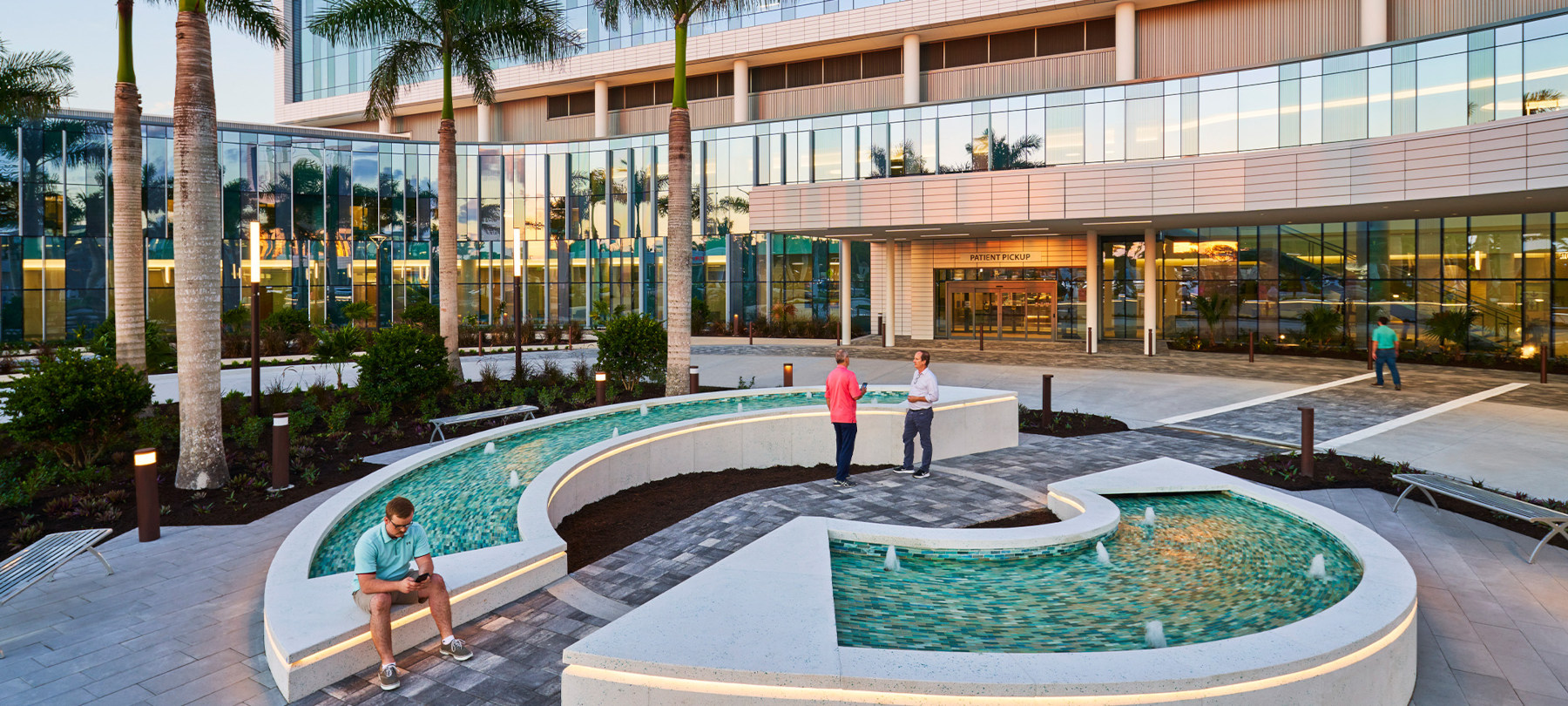 Flad Hospital Honored with Two Top AIA Awards
The Flad-designed Sarasota Memorial Hospital-Venice was recognized with two top awards at AIA Tampa Bay's 2022 Honor and Design Awards ceremony. Though multiple projects are awarded in each category, only one project receives the top juried award – the H. Dean Rowe, FAIA Award for Design Excellence; likewise, one project is selected by popular vote for the People's Choice Award. Flad was awarded both distinguished honors this year for Sarasota Memorial Hospital-Venice.
These awards add to a growing list of achievements, solidifying the hospital as one of the most acclaimed healthcare facility designs in the nation in 2022.
About Sarasota Memorial Hospital-VeniceEvery detail of this new, highly anticipated hospital was designed to create a welcoming and comfortable experience for patients, visitors, and staff. Extensive use of high-performance glass on the building's exterior sets the stage for a primary design theme of transparency, resulting in interior spaces that are filled with natural light and feature expansive views to the landscaped campus. A cohesive design language rounds out the unique atmosphere on all hospital levels, formed by durable, natural materials; thoughtful use of local artwork; custom, large-format wall coverings; and specialized lighting systems.
From the gracious and inviting double-height lobby, visitors and families are directed to registration, imaging, and surgical services, with contemporary food and nutrition amenities within view. Check-in desks, waiting areas, and vertical circulation points are sprinkled along the primary interior path with serpentine-like lighting coves flowing from the lobby to various departments, creating pleasant layers of light and reinforcing intuitive navigation.
AIA Tampa Bay 2022 Honor and Design Awards

Sarasota Memorial Healthcare System

Sarasota Memorial Hospital - Venice
November 17, 2022