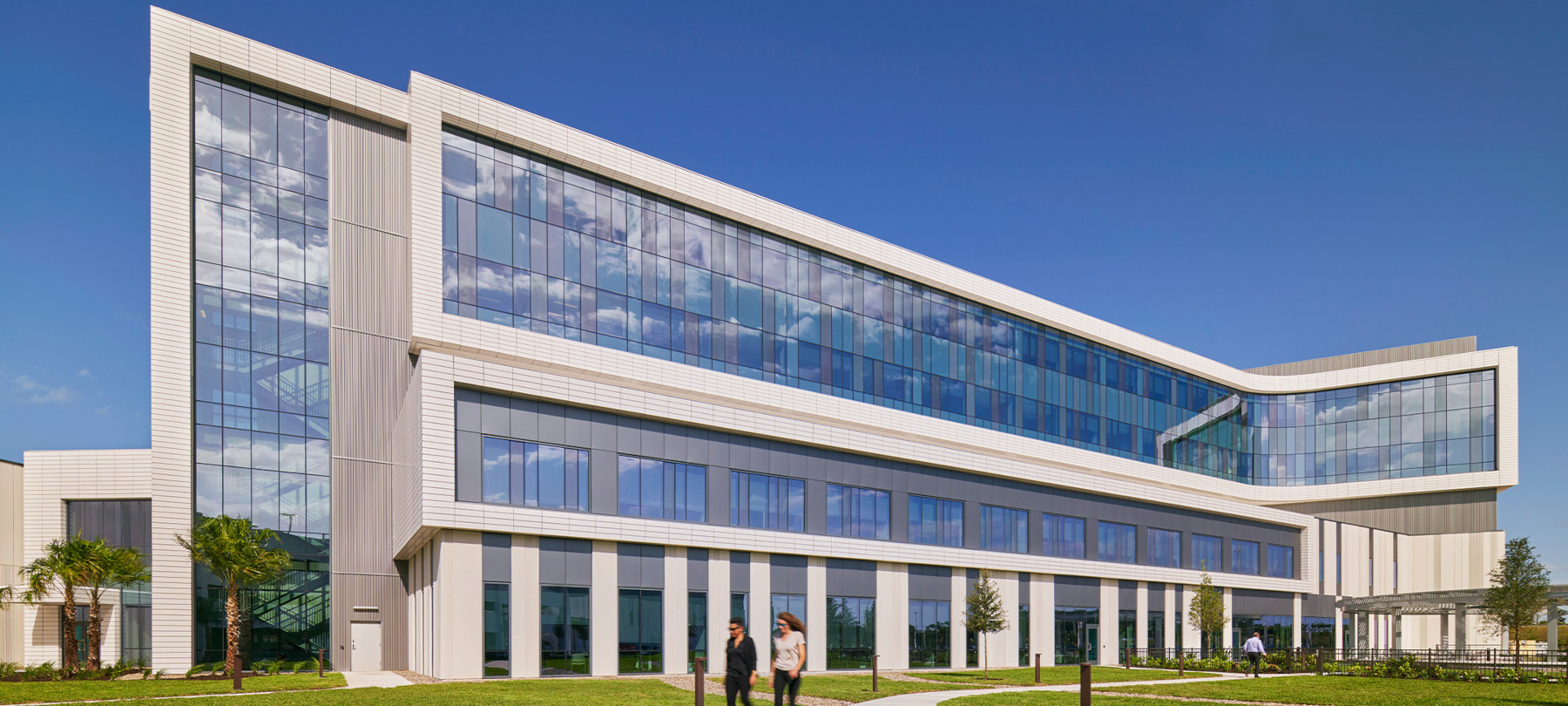 Flad-Designed Hospital Awarded Again
A year after opening its doors, Sarasota Memorial Hospital-Venice continues to receive accolades and distinguished awards from across the industry. The latest honor for the Flad-designed hospital is an Award of Merit in the healthcare category from Engineering News-Record (ENR) Southeast.
Sarasota Memorial Hospital-Venice was selected out of 93 submissions across the southeastern United States awarded for innovative ideas, outstanding quality, and inspired resolution of project challenges. The five-story, 452,000-square-foot hospital was designed to create a welcoming and comfortable experience for patients, visitors, and staff. Extensive use of high-performance glass on the building's exterior sets the stage for a primary design theme of transparency, resulting in interior spaces that are filled with natural light and feature expansive views to the landscaped campus. A cohesive design language rounds out the unique atmosphere on all hospital levels, formed by durable, natural materials; thoughtful use of local artwork; custom, large-format wall coverings; and specialized lighting systems.
Read the full article

subscription requiredLearn more about this multi-award-winning project

November 17, 2022