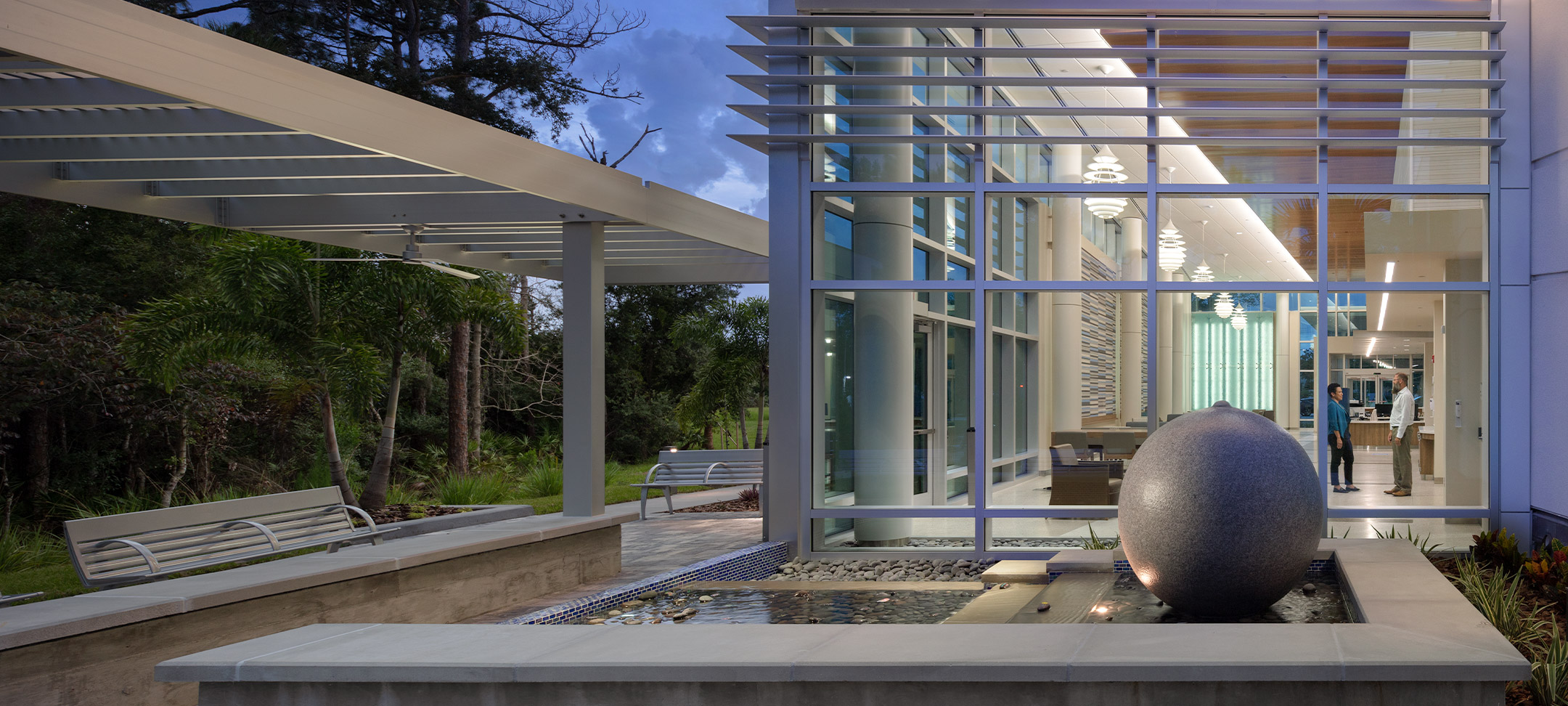 Sarasota Memorial Opens Radiation Oncology Center
Sarasota Memorial Health Care System opened its Radiation Oncology Center, marking the completion of the first phase of the system's Cancer Institute. Offering greater access to comprehensive cancer care in Florida's Sarasota and Manatee counties, the center's opening also represents the first time the system has provided external beam radiation services to patients.
The 18,000-square-foot facility is equipped with two Varian TrueBeam linear accelerators designed to accurately pinpoint tumors, sparing healthy cells from unnecessary radiation. This cutting-edge technology enables innovative image-guided radiotherapy and radiosurgery to safely treat smaller tumors. Ultimately, the linear accelerators facilitate faster treatments, shorter recovery periods, and improved outcomes.
Flad designed the facility to focus on the whole patient by integrating advanced technology with wellness elements such as a serenity garden, supportive services suite, and a soothing environment. Every detail of the center was designed to create a calming care experience for those receiving radiation therapy, from the moment a patient walks in the door to the moment they complete their final treatment. The space is filled with plentiful natural light, thoughtful artwork, natural materials, and soft colors; resulting in a unique, airy atmosphere – a welcome alternative to traditional oncology centers, often located on hospital ground floors or basements.
The second phase of the Cancer Institute is a new oncology tower, also designed by our team, currently under construction and scheduled to open on the hospital's main campus in fall 2021.
Sarasota Memorial Hospital

Radiation Oncology Center
August 26, 2020