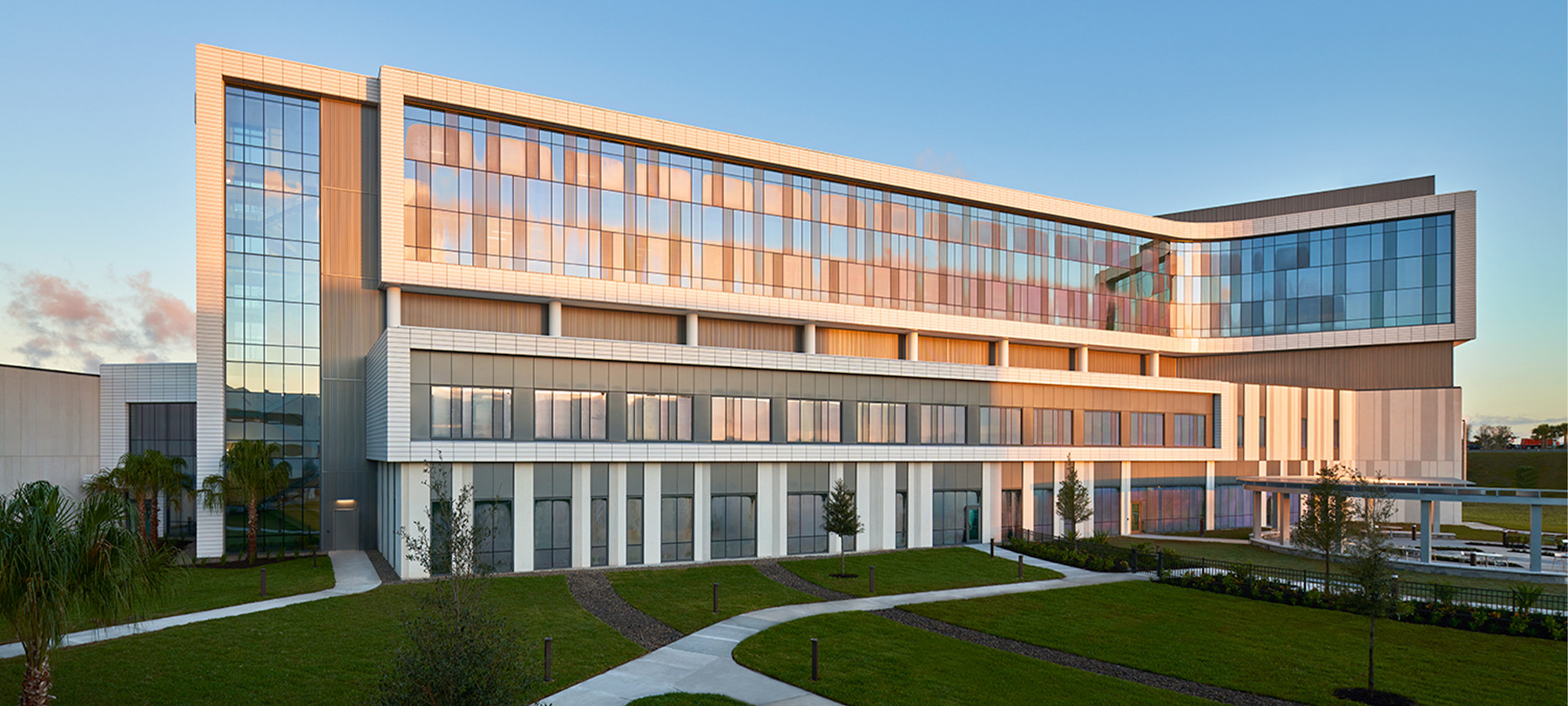 Sarasota Memorial Opens New Hospital Campus
We are excited to announce that Sarasota Memorial Health Care System (SMH) has opened its new, full-service, acute care hospital. The highly anticipated Sarasota Memorial Hospital-Venice will provide a growing community with a new and convenient source of high-quality emergency and medical services closer to their homes in a modern hospital environment.
SMH-Venice is Sarasota Memorial's second full-service hospital and represents the most significant expansion in the public health system's 96-year history. The new hospital offers a comprehensive array of medical and surgical care – from cardiology, orthopedics, and intensive care to surgery and labor, delivery, recovery, and post-partum care. The five-story hospital opened with 110 private patient suites, a 28-bed emergency care center, and eight surgical suites.
Flad planned and designed the campus, site, and building to accommodate future growth to meet the needs of the community. An expansion is already planned which will add an additional 68 private patient suites, boosting the total bed count to 178. In addition, key services such as the emergency department, surgery, imaging, and food service were designed to easily expand without disruption. In response to lessons learned from the pandemic, Flad worked with SMH to make modifications mid-project to expand the negative-pressure ventilation system to convert all or a portion of the ICU critical care pods into pandemic units.
Sarasota Memorial Healthcare System

Sarasota Memorial Hospital - Venice
December 22, 2021