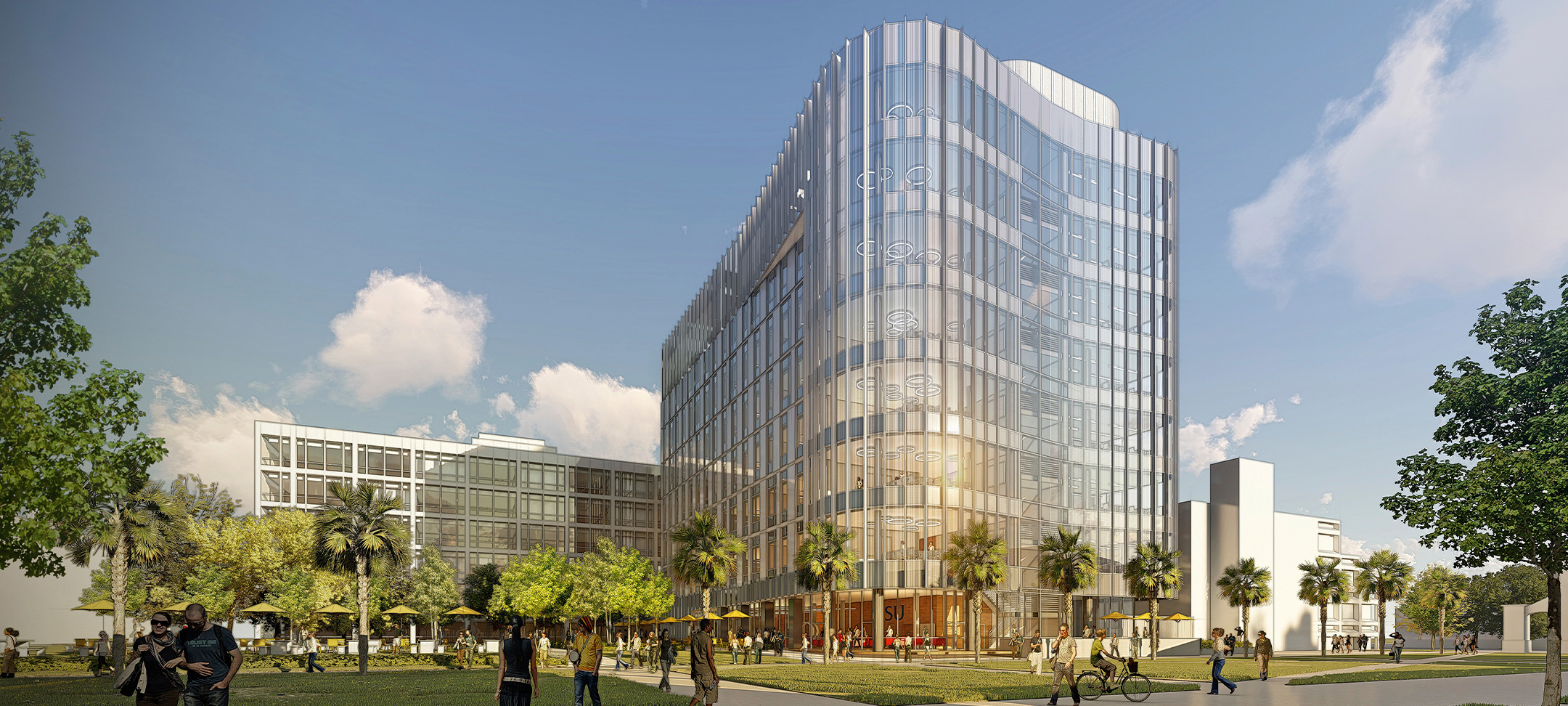 San Jose State Celebrates Topping-Out Construction Milestone
Excitement continues to build at San Jose State University as work on the new Interdisciplinary Science Building moves past a major construction milestone. On February 10, a topping-out event celebrated placement of the final structural beam of the eight-story chemistry, biology, and high-performance computing facility. As the first new academic building to be added to the campus in over 30 years, students and administrators alike are enthusiastically anticipating its projected opening in early 2022.
Sitting on the southern edge of Silicon Valley and influenced by a rapidly changing environment for science, engineering, and technology, the university is transforming its approach to spaces for learning to fit the needs of modern students. Teaching labs for introductory courses are flanked by state-of-the-art research facilities, naturally immersing students in all stages of the discovery process from the very beginning of their education. They see their fellow students working side-by-side with faculty, reinforcing the ultimate goal – preparing the next generation of the workforce for success in the industry conditions they will encounter.
"The topping out of the Interdisciplinary Science Building brings us one step closer to a new era of science at San Jose State University," said College of Science Dean Michael Kaufman. "Having a building designed to carry out 21st century science will be transformative for the College of Science. It will provide opportunities for students and faculty members to approach scientific questions in ways that will propel the university to new heights."
The facility marks the first phase of San Jose State's new science and innovation complex on the southwest side of campus. This initiative endeavors to prepare students with foundational training that crosses science disciplines and provide expanded opportunities for industry partnerships.
San Jose State University

Interdisciplinary Science Building (ISB)
March 19, 2020