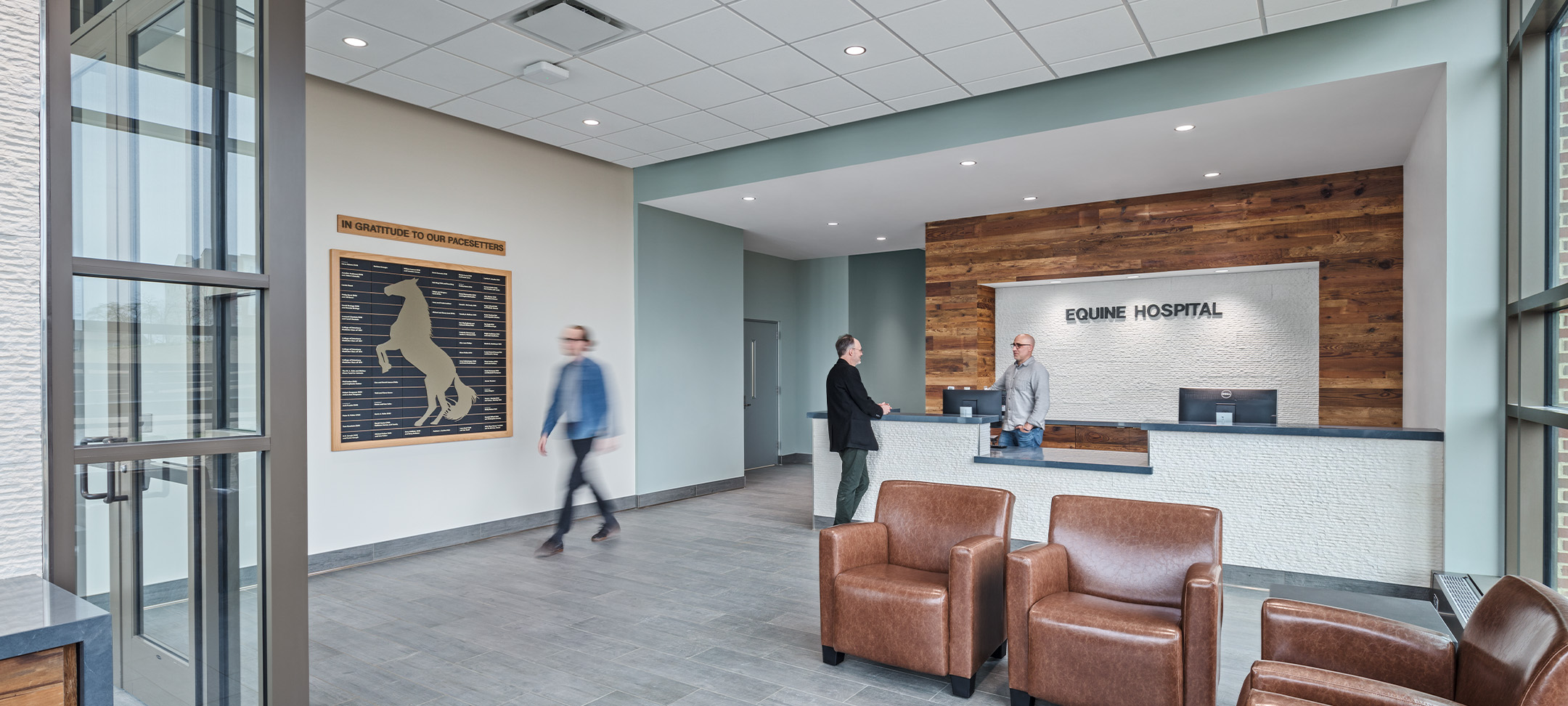 Purdue College of Veterinary Medicine Dedicates New Hospital Facilities
Embarking on its exciting next chapter of professional education, clinical care, and research, the Purdue University College of Veterinary Medicine recently celebrated the opening of three new animal hospitals.
The new David and Bonnie Brunner Purdue Veterinary Medical Hospital Complex consists of three distinct hospital buildings – specific to equine patients, farm animals, and small animals – all serving as a clinical teaching laboratory environment for students in the Doctor of Veterinary Medicine and Veterinary Nursing programs. These modernized capabilities include specialized emergency and surgical facilities, highly sophisticated MRI and CT imaging equipment, and separate treatment and therapy spaces for the care and comfort of all animals referred by veterinarians from across the country.
With these new resources, the college will be able to expand program class sizes and boost the number of graduates in a variety of careers in agriculture-based industries, companion animal care, and other veterinary medical professions. In addition, the new teaching hospitals are vital for supporting research and discovery of new treatments for diseases in both animals and humans – highlighting the importance of these facilities within our public health network.
Purdue University

Veterinary Medical Hospital Complex
June 02, 2022