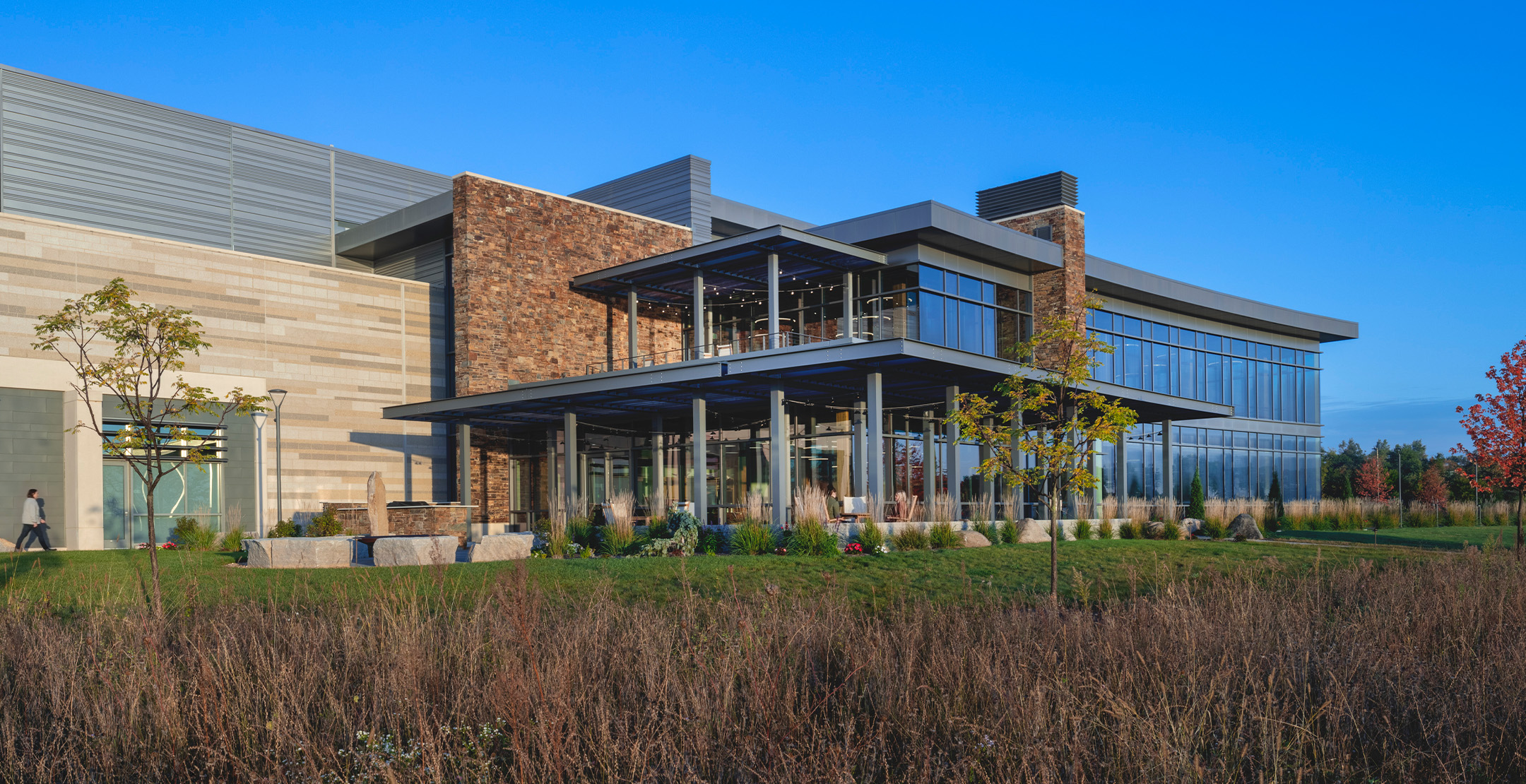 Promega Facility Recognized for Sustainability
Promega Corporation's new Chappelle Manufacturing Center (CMC) has been recognized by Dane County as a 2023 Climate Champion. This program highlights local organizations that are leading the way on climate action, celebrating local leadership and inspiring others.
Flad's design reflects Promega's commitment to sustainability and team member well-being. The production spaces include access to extensive natural light; while office, conference, and all-hands meeting areas offer exceptional transparency to the exterior and the CMC's Midwest prairie setting. Utilizing a wood structure for the non-laboratory spaces, the facility fosters a connection to nature by exposing heavy timber beams and wood finishes.
Designed in collaboration with Affiliated Engineers, Inc., the CMC features a variety of energy saving measures, including high-efficiency condensing boilers, energy recovery wheels, runaround coils, chilled beams, and a double-skin façade on the office portion. The largest contributor to energy savings is the 250-ton, dedicated heat recovery chiller, which operates year-round and significantly reduces the heating requirements of the boilers.
Read more about Dane County Climate Champions

Promega Corporation

Chappelle Manufacturing Center
November 14, 2023