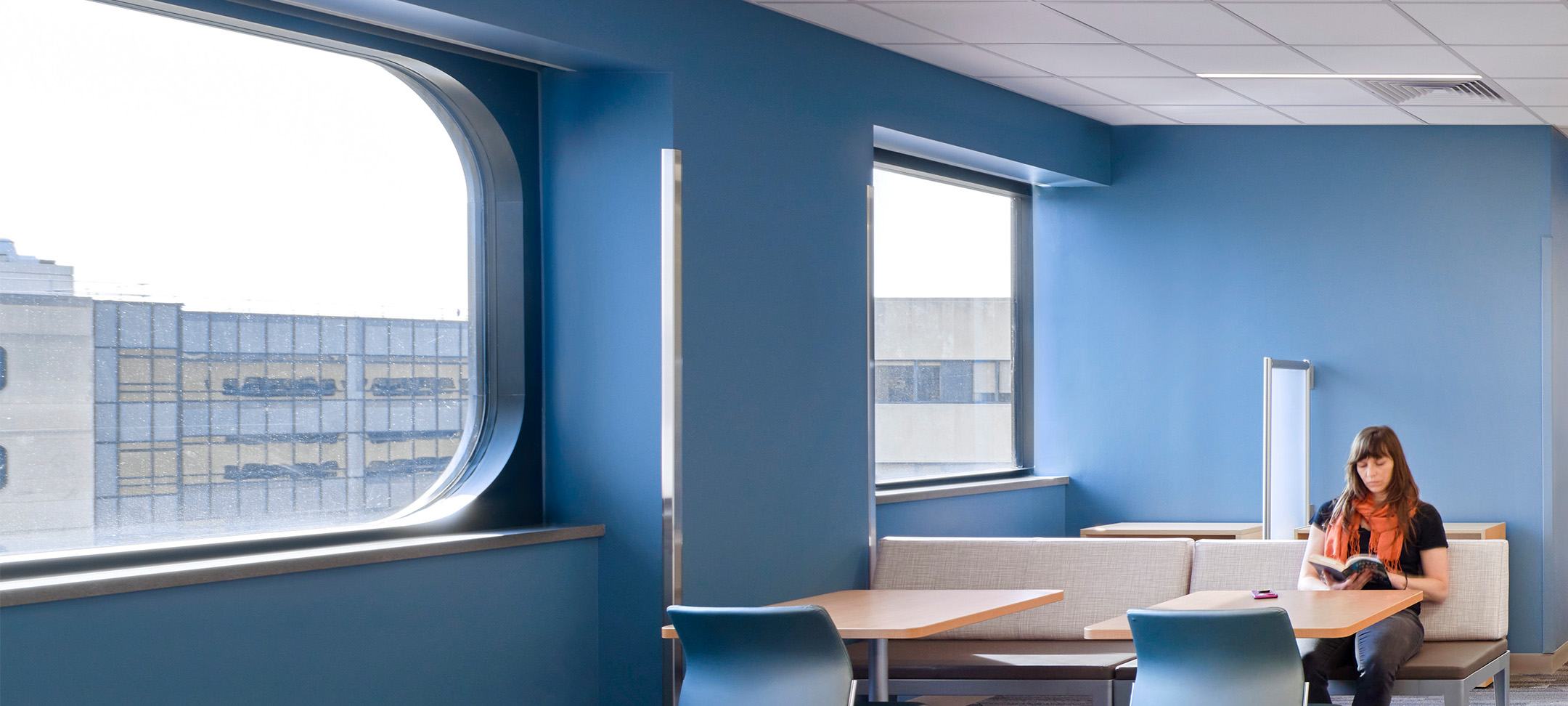 Flad's work at Penn State Health featured in
Energy Mix

Article
In a recent article on The Energy Mix, a news site focused on climate change and energy, Flad Associate Principal Pat Spoden shared his experience from an intensive care unit renovation at Penn State Health and how a relatively small change in window technology reduced costs and energy consumption.
As part of a series of facility improvements, Penn State Health partnered with Flad to configure 25,000 square feet of the seventh floor of the Milton S. Hershey Medical Center from a NICU into a new ICU for adults. Although it was not in the original project scope, the client encouraged Flad to talk with clinical team members and evaluate window and wall upgrade options.
Flad recommended the installation of high-performance window systems and insulation upgrades that resulted in significant energy savings and allowed for the elimination of radiant heating panels. This saved Penn State Health $350,000 and is expected to reduce operating costs by $5,000 a year.
Continuing its work at the Hershey Medical Center, Flad is currently supporting the construction administration phase on an additional 65,000-square-foot patient unit renovation on the third floor and starting design work on a 10,000-square-foot patient unit renovation on the first floor. On both projects, the envelope is being updated using the approach developed for the seventh-floor work.
Read the full article

Learn more about Flad's commitment to sustainability

January 23, 2023