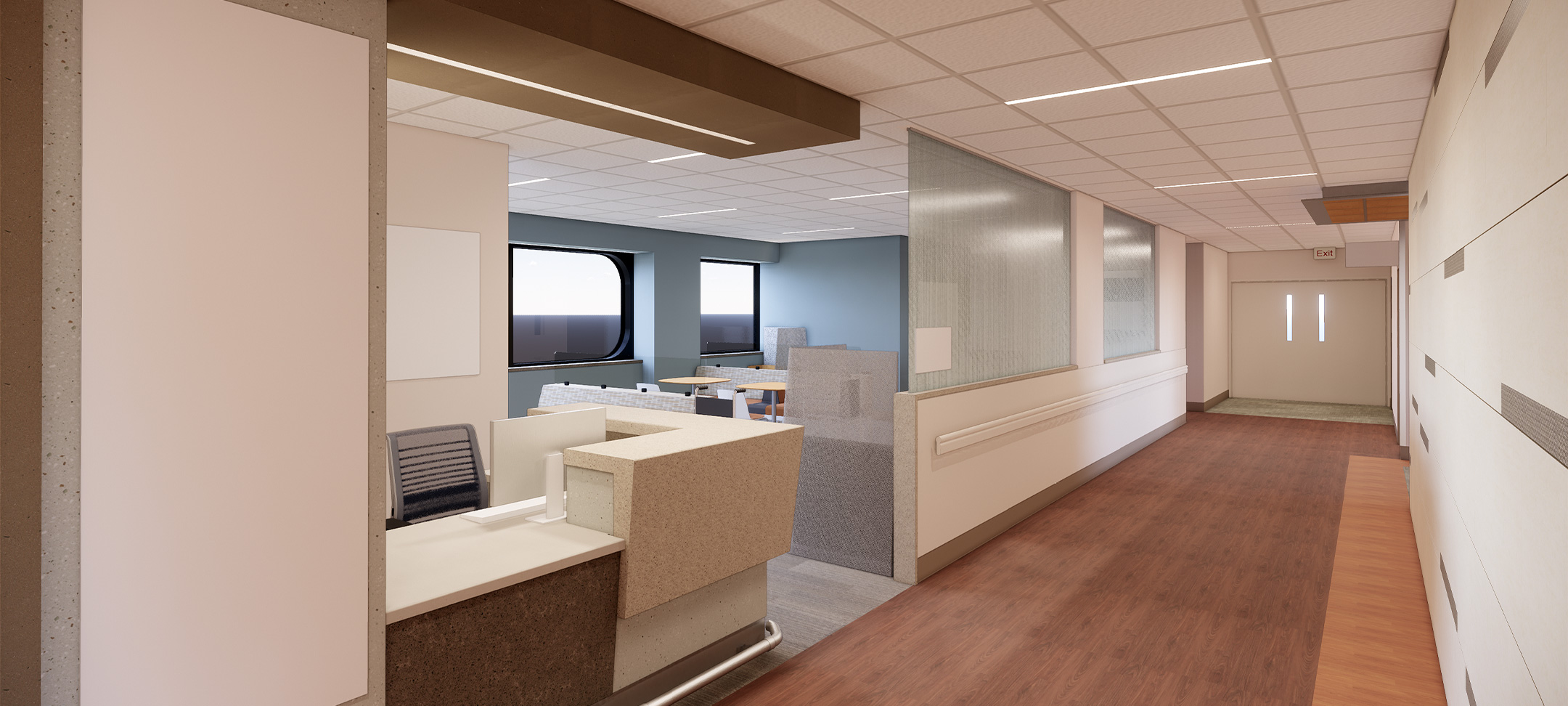 Construction Approaches on Penn State Health Expansion
Penn State Health will soon begin construction of a $25 million renovation and expansion to the Milton S. Hershey Medical Center's Medical Intensive Care Unit (MICU). The project aligns with Penn State Health's goal to meet increased demand for the treatment of critical care patients. The services currently housed on the hospital's seventh floor – the Neonatal Intensive Care Unit, Continuing Care Nursery, and Pediatrics Progressive Care – will move to the expanded children's hospital later this fall. The vacated seventh floor space will then be converted into a 24-bed floor for the MICU, expanding the capacity of the existing sixth floor MICU unit.
The project, designed by Flad, will also include state-of-the-art space for families and clinical staff, as well as much needed support areas to enable the highest care available in the region for MICU patients. Additionally, as the finalization of the design process coincided with the early stages of the coronavirus pandemic, Flad worked with Penn State Health to include appropriate infrastructure and flexibility to support future surges of special pathogen patients, such as those with COVID-19 infections.
Construction is expected to be complete in the spring of 2022.
Penn State Health

Milton S. Hershey Medical Center ICU Renovation
November 02, 2020