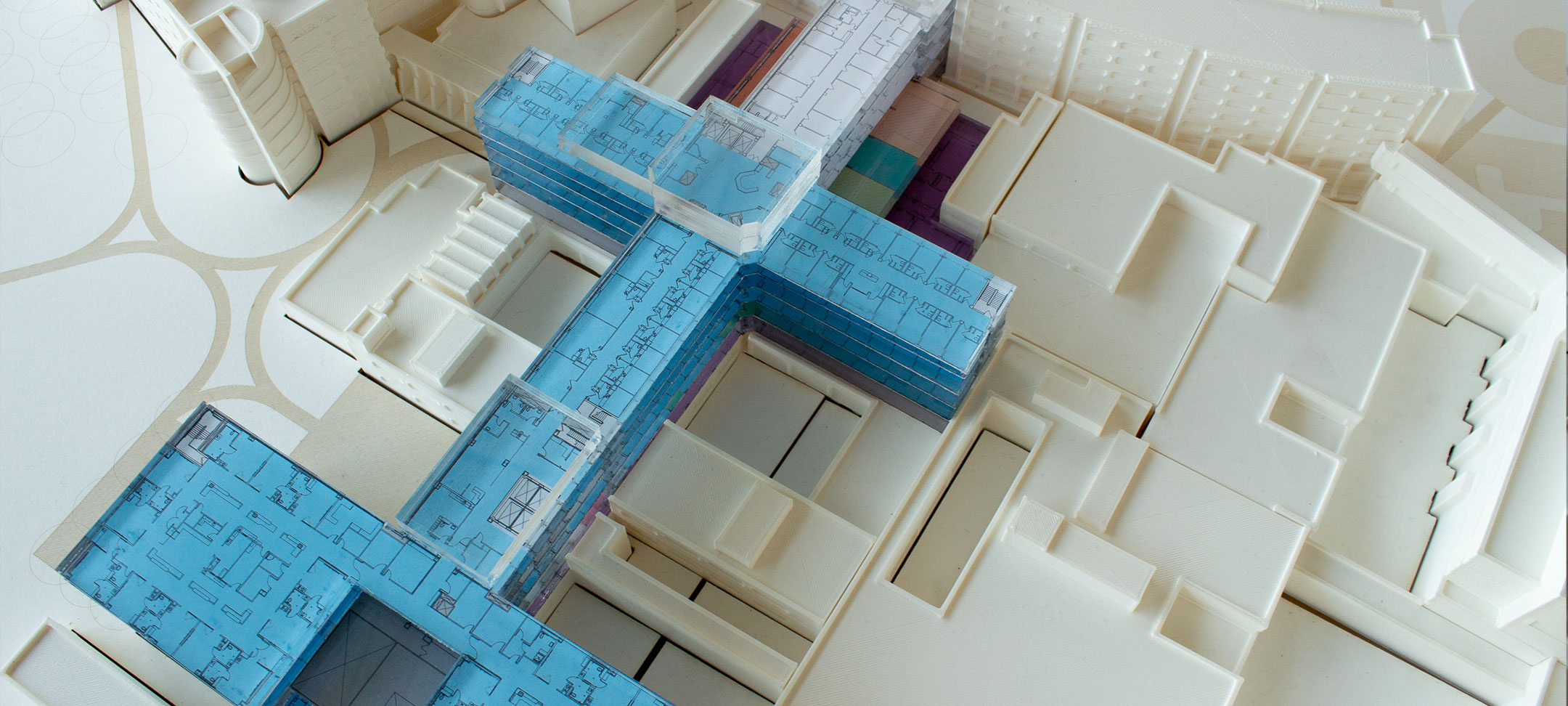 Flad Selected to Design Hospital Renovation for Penn State Health
As Penn State Health deepens its commitment to promoting patient outcomes through a series of transformational facility improvements, the relocation of services to recently expanded space is presenting new opportunities to revolutionize the Milton S. Hershey Medical Center. Flad was selected to provide architectural services for one such opportunity, a large-scale renovation that honors the research-backed link between patients' recovery and their environment.
The project focuses on creating state-of the-art private patient rooms, allowing the hospital to eliminate multi-bed rooms and meet today's standards relative to functionality, size, and aesthetics. The project will also reconfigure several clinical and support spaces to drastically improve flow and operational efficiency. As part of the design process, Flad will work with Penn State Health's senior leadership team to investigate the feasibility of incorporating "universal room" design in the south addition space to create a more inclusive and accessible environment.
Flad is also currently engaged on two other Penn State Health projects—a master planning project for the cancer center and a conversion of the relocated NICU and Women's Health spaces on the seventh floor of the main hospital to 24 adult ICU rooms. By creating innovative environments that promote healing, these projects help advance Penn State Health's mission to provide the highest level of care and enhance the quality of life in the communities it serves.
December 23, 2019