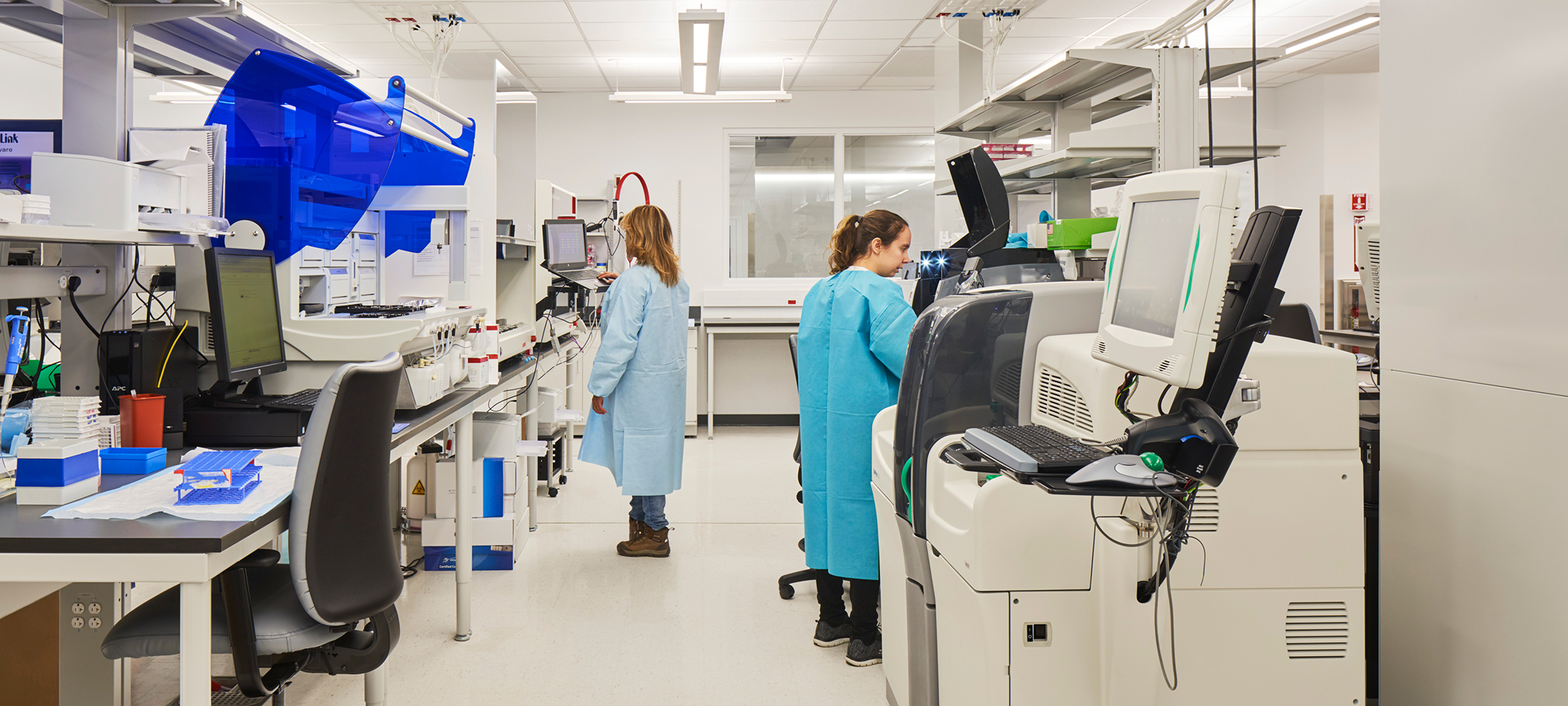 Creating Environments to Help Save Lives
Flad's Work with Northwell Health Featured in Lab Manager Article
Principal Jim Gazvoda and Project Architect Grace Han were recently featured in Lab Manager's article, "Saving Dollars, Saving Lives," for their work with Northwell Health, a prominent healthcare system based in Long Island, New York. As part of an overall effort to consolidate operations and improve testing capacity, Flad conducted a thorough feasibility study that included a full-scale site assessment and zoning analysis.
An integrated team effort, comprised of Flad planning and design experts based in Madison (WI) and New York (NY), collaborated closely with Northwell Health stakeholders to consolidate laboratory and testing functions, helping lower overall healthcare costs and improving turnaround time. Outdated facilities and old equipment platforms were replaced with automation lines to modernize flow and control. By conducting a thorough analysis and preplanning for the future, Northwell Health not only improved their overall operations but was also well prepared for flexibility and adaptability, allowing them to rapidly address COVID-19 testing.
Through its modernized facilities that include essential programmatic and state-of-the-art laboratory design features, Northwell Health has created a quality workplace environment dedicated to improving public health and saving lives.
Read the Full Article

Lab Manager
June 22, 2020