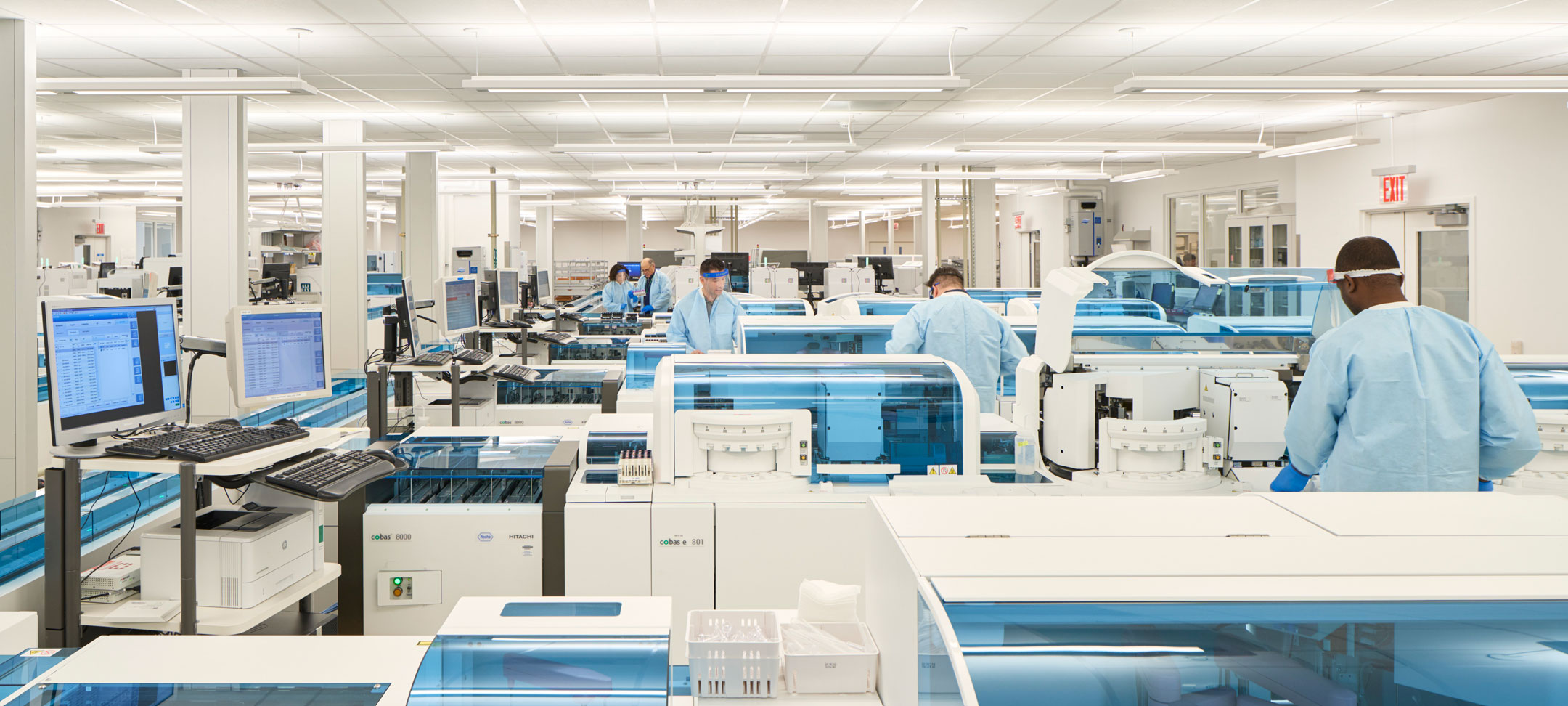 Northwell Health Begins Validated Testing of COVID-19 Samples
During the planning and design phase of Northwell Health's core testing facilities, Flad and Northwell officials worked collaboratively on a facility design that could accommodate rapid reconfiguration and programming flexibility.
Now, as one of the nation's largest diagnostic labs, Northwell's testing facility recently received federal and state approval to begin testing coronavirus disease (COVID-19) samples. As the novel COVID-19 pandemic has wreaked havoc worldwide and the number of confirmed cases continues to increase each day, developing an accurate testing process has been a top priority for global health leaders.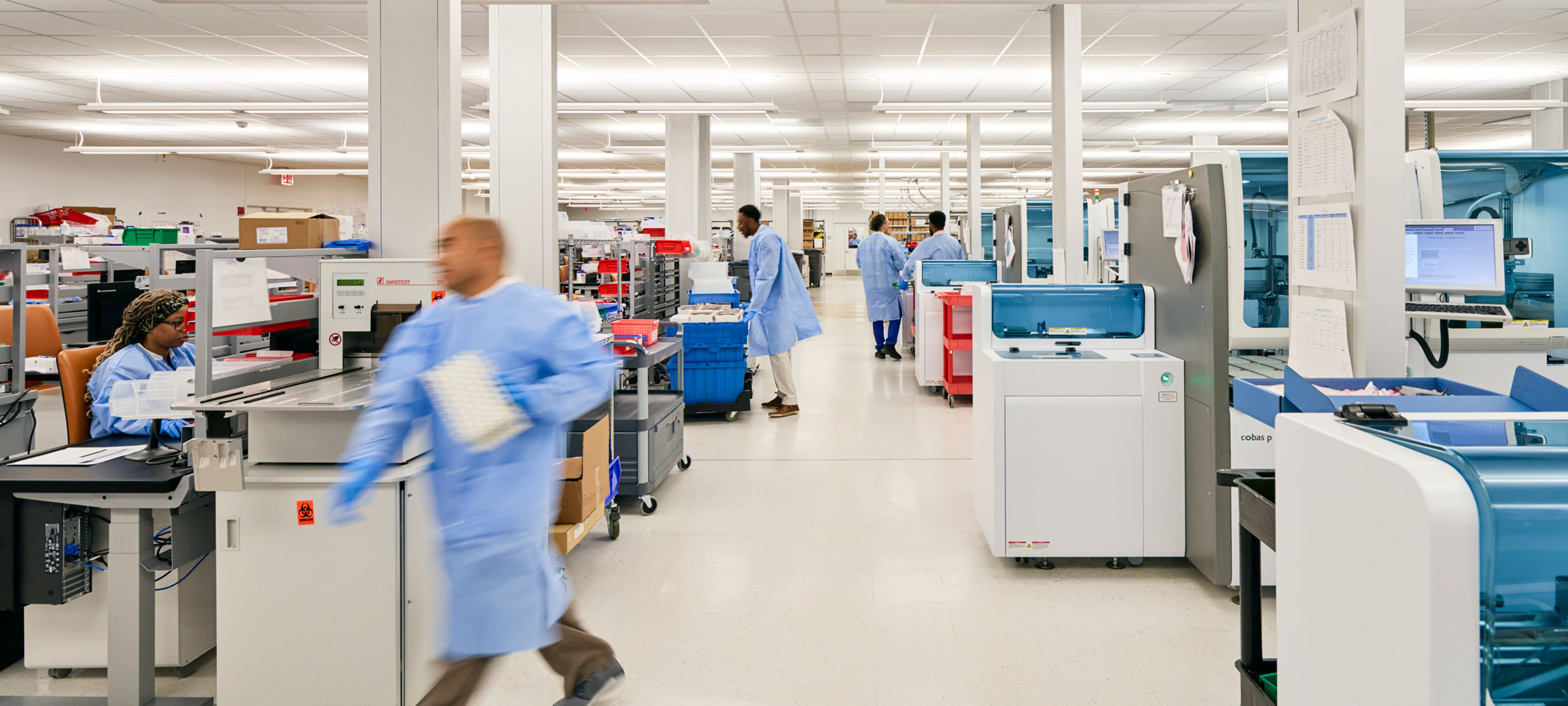 Utilizing a testing process developed and approved by the New York State Department of Health, Northwell Health expects to begin manual testing of COVID-19 samples immediately and will seek approval for semi-automated testing within the next week.
What does this all mean?
Now that the accuracy of the testing process has been validated, Northwell Health officials can begin notifying providers and patients of their lab results. They can also start gearing up for an automated testing process that would significantly expand the number of COVID-19 samples processed. Expanding the ability to test patients for COVID-19 will greatly enhance Northwell's (and other healthcare providers) ability to manage and treat patients with potential infection.
It has never been more critical for humans to come together. We extend our deepest appreciation to Northwell Health for their role in protecting public health.
Read the the full article here

northwell.edu
March 27, 2020