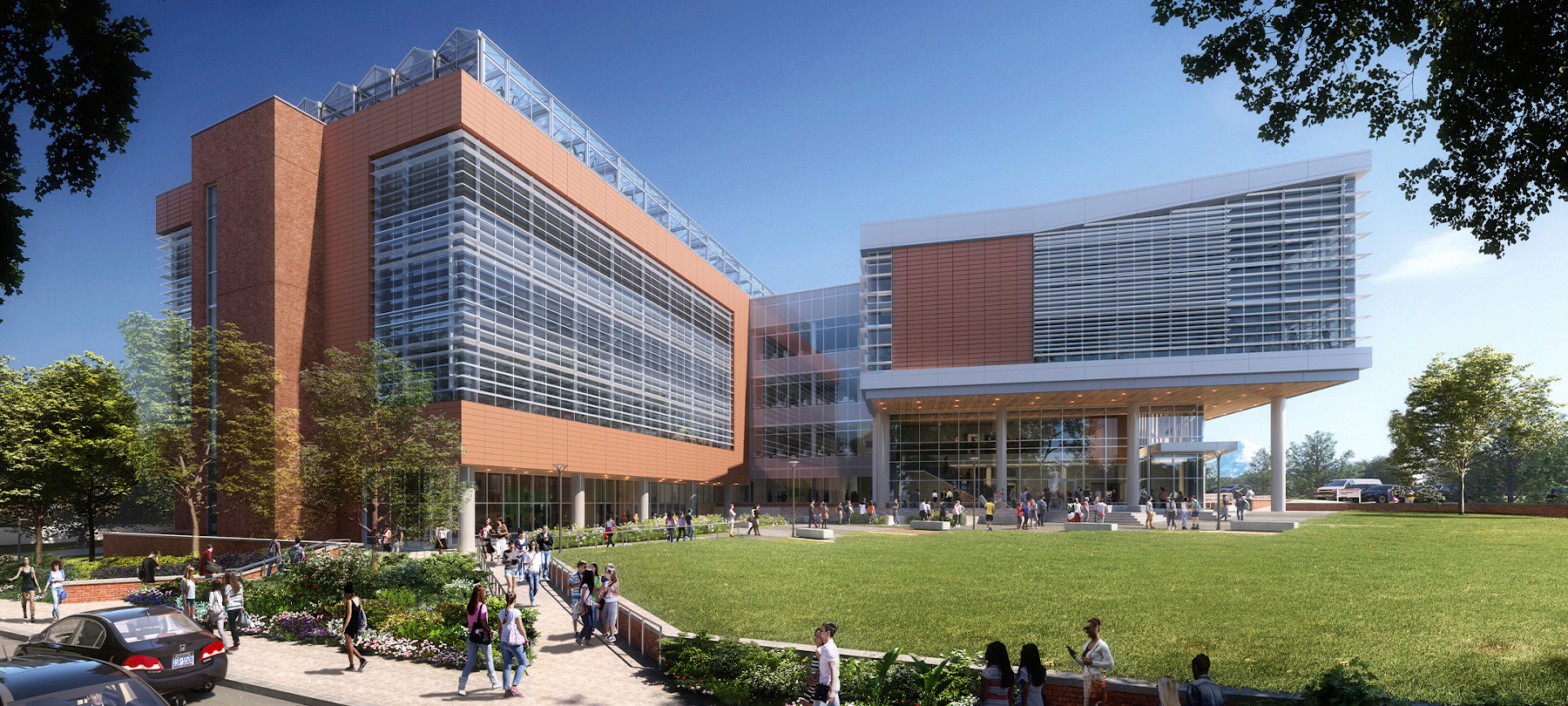 NC State Plant Sciences Building Receives Building Envelope Campaign Award
The U.S. Department of Energy's Building Envelope Campaign is a program that assists building owners and managers to create more energy efficient facilities through investment in high performance building envelope technologies. With 2021 as the program's inaugural year, the Plant Sciences Building at North Carolina State University has been recognized with a Novel 20 Award. This award level celebrates new buildings that demonstrate building envelope performance improvement of 20 percent over code, due to incorporation of emerging high-performance envelope technologies.
Going into the project, the Flad team knew the Plant Sciences Building program would be inherently energy intensive – due in large part to the 10,000 square feet of conditioned rooftop greenhouse space – and worked to reduce energy use elsewhere in the facility, including the building envelope. Accounting for about 30 percent of the primary energy consumed by buildings, envelope technologies are vital to a facility's level of comfort, natural daylight exposure, ventilation, and energy consumption for heating and cooling.
The design strategy works to reduce the amount of solar energy entering the building envelope by striking a balance between opaque walls and ample glass for daylight and views. The glass selected for the façade lowers the amount of heat gain while providing a high degree of visual clarity; coupled with exterior shading devices, both solar heat gain and glare are reduced. The opaque walls use a high-density foam insulation that exceeds the code's minimum thermal resistance. And, to address the amount of heat transferred by warm, moist air through walls, the building is coated with a barrier material that significantly reduces the movement of air into or out of the building.
Scheduled to open in 2022 with the goal of attaining LEED Silver certification, the Plant Sciences Building will house research addressing some of the world's most pressing agricultural challenges while also leading in energy efficient design practices.
North Carolina State University

Plant Sciences BuildingPushing the Energy Efficiency Envelope

2021 Building Envelope Campaign Awardees

Participant Spotlights

August 03, 2021