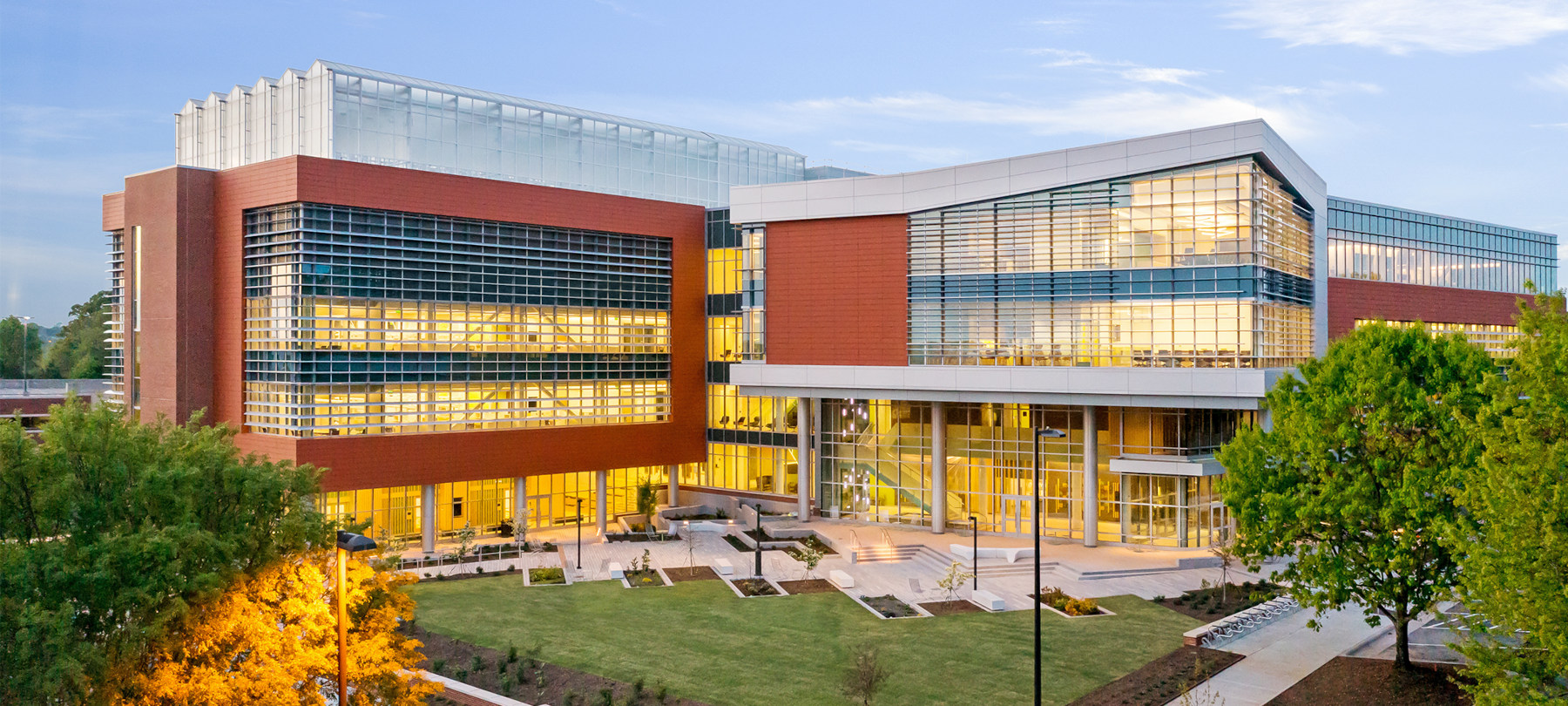 Pioneering Design of NC State Plant Sciences Building Featured in University Publication
Flad is excited to share a feature article published in the Spring 2022 issue of the NC State CALS Magazine highlighting the newly opened Plant Sciences Building. Located on the university's Centennial Campus, this innovative facility is generating widespread excitement for the capabilities it will enable for team-based agricultural research and the many benefits of its applied outcomes.
With the state of North Carolina as a major industry center for agricultural science, the Plant Sciences Building is the new home for the North Carolina Plant Sciences Initiative. This massive research program brings experts from across the university into an environment that supports collaborative, team-based problem-solving with each other as well as industry partners. Innovation, teamwork, and technological advancement are converging here to take on the very immediate and real pressures challenging the stability and economic viability of our food systems both locally and globally.
Designed to be an occupant-focused research tool, the Plant Sciences Building is, as well, an artistic celebration of the vast biodiversity of the state, encouraging communication and welcoming all who enter. We invite you to learn more about this important initiative and the impact of its new headquarters.
Photo Credit: Justin Kase Conder
CALS Magazine, Spring 2022

Welcome Home: NC State Plant Sciences BuildingNorth Carolina State University

Plant Sciences Building
July 28, 2022