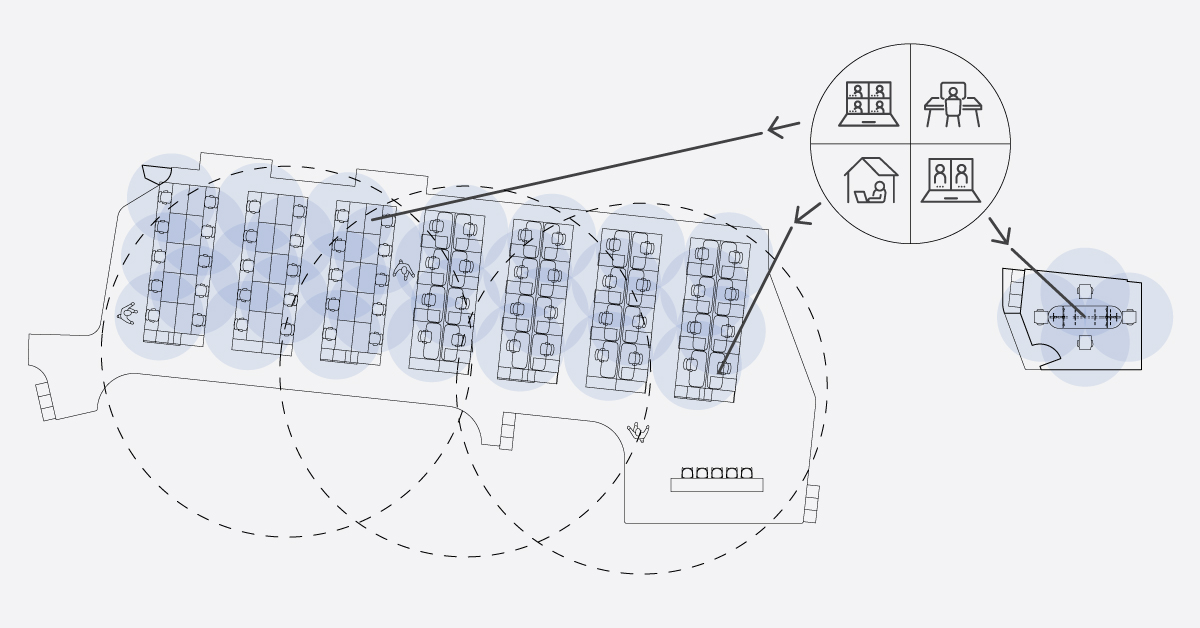 Helping clients move forward in the wake of COVID-19
The novel coronavirus has prompted drastic changes to all facets of life. Organizations have had to quickly reconfigure space for essential functions while much of the global workforce has shifted to remote working environments. COVID-19 has ushered in an entirely new era of design considerations, requiring new paradigms and a fundamental shift in how we think about space use and all levels of interaction.
To better understand these implications and help our clients effectively navigate the COVID crisis, our team of in-house designers, thought leaders, and planning experts have spent considerable time conducting extensive research and analysis across market sectors. Working within the guidance offered by state and federal government, professional practice organizations, and international NGOs, we have assisted clients with a variety of facility types – academic teaching and research institutions, scientific workplace and laboratory environments, corporate and commercial developments – by providing services that help them improve operational efficiencies and adjust for a new pandemic-era normal, including:
Feasibility studies
Return to work plans and protocols
Laboratory and healthcare facility conversions
Office reconfigurations to accommodate essential staff
These evidence-based reports and research findings have supported our clients to address both immediate needs – such as space reconfigurations and conversions – while also providing them with forward-thinking, common-sense solutions and effective strategies as they look to the future and seek to reoccupy safely and economically
Despite the many challenges and hardships the world has faced throughout the course of the pandemic, we are continuously inspired by how this public health crisis has brought us together as a global community, prompting unprecedented collaboration and innovation in research, testing, patient care, and treatment. Flad is privileged to be at the forefront of COVID-19-related planning, and it is our hope that by sharing these resources and lessons learned, we can begin the process of building toward a better future.
August 13, 2020