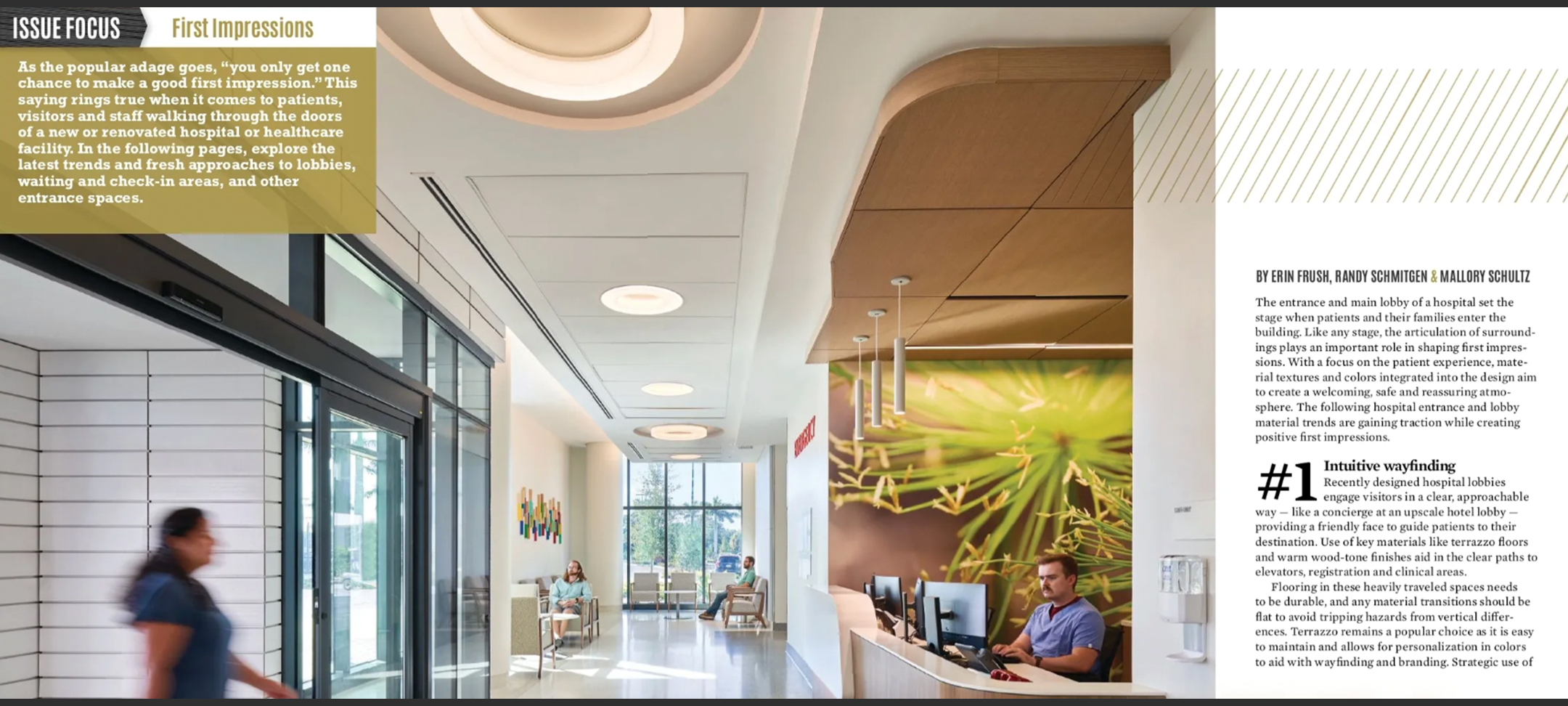 Top Hospital Entrance and Lobby Material Trends
In a recent article for Medical Construction & Design magazine, Flad Principal Randy Schmitgen and Interior Designers Erin Frush and Mallory Schultz explore how the materials used in hospital interior design can help create a welcoming first impression for patients, visitors, and staff. The article, entitled "Making a Statement: Top hospital entrance & lobby material trends to watch," highlights four ways in which healthcare organizations can enhance the patient experience by creating a safe and reassuring atmosphere. The story includes examples from two Flad-designed facilities, Sarasota Memorial Hospital-Venice and the UW Health Pleasant T. Rowland Transplant Clinic.
As the article states, "healthcare organizations are balancing the main goal of providing a healthy, hygienic experience while avoiding a bland, sterile feel." From friendly wayfinding and immersive artwork to flexible furniture selections, carefully selected materials work together to create a warm atmosphere, underscoring that each patient's healing process begins the moment they enter the hospital lobby.
Read the full article

April 20, 2023