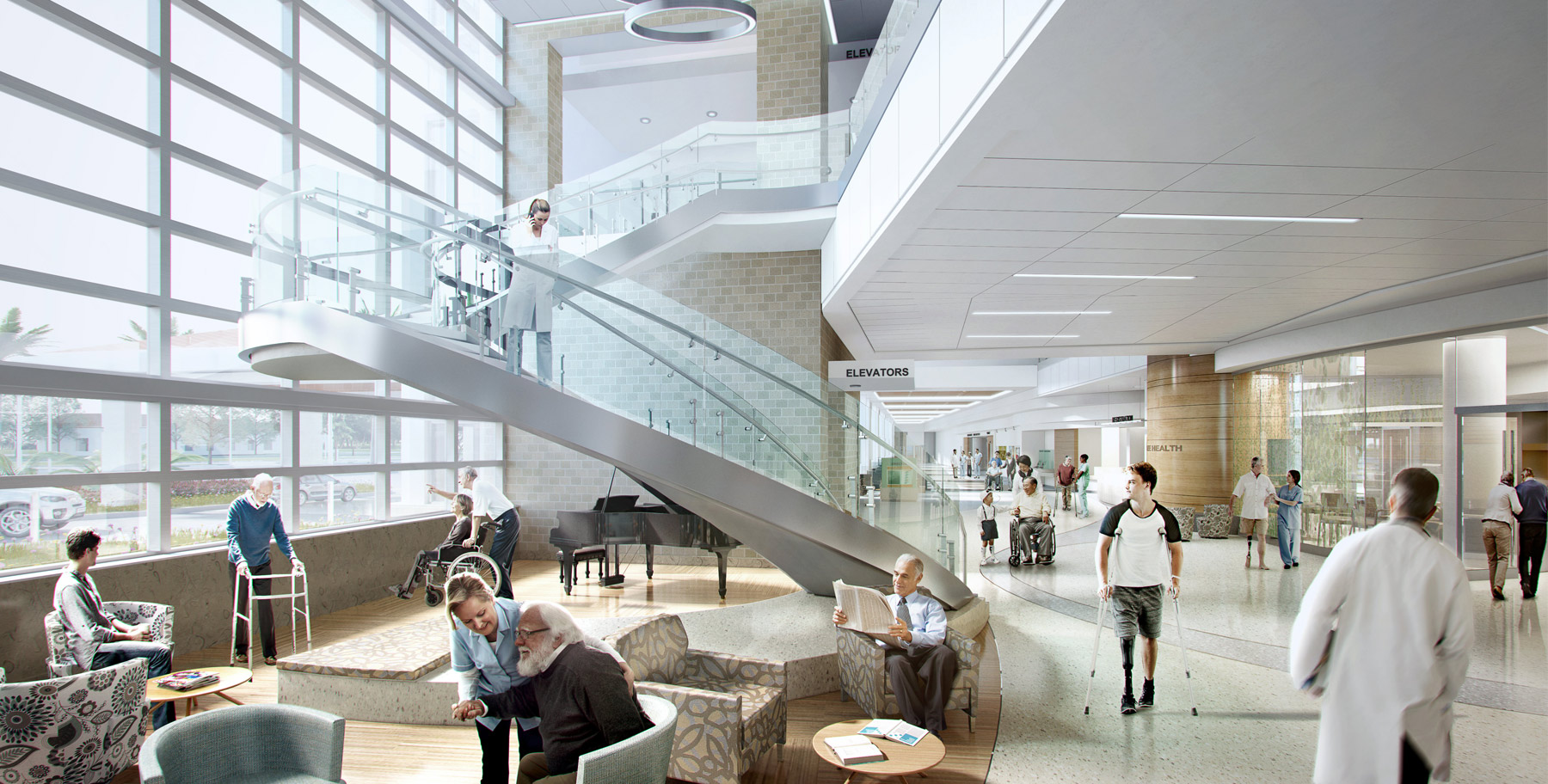 Five Considerations for Health Village Planning
As Lee Health gets set to break ground on the new Lee Health Coconut Point, Health Facilities Management magazine is featuring the project with an article written by Flad's Laura Stillman and Jeff Raasch. Appearing in HFM's April 2017 issue, "No Small Plans" lays out the planning considerations common to most health villages, particularly those that take a phased approach to construction.
As HFM recently noted in a smaller item, Lee Health Coconut Point will start life as a "hospital without beds," with Phase 1 construction primarily focusing on a 145,000-square-foot anchor building that will include an ED, an outpatient surgery center, rehab, clinics and a Healthy Life Center relocated from a nearby retail complex. But the seeds of the future health village will be evidenced by the first-phase construction of an esplanade linked to walking paths, an outdoor pavilion and a parking area that is structured to be used for public events such as farmer's markets and art fairs. Lee Health Coconut Point has been master-planned to accommodate the addition of a bed tower in a later phase, along with the extension of the esplanade, linking the central core with new clinics for outpatient services. The final phase, in keeping with the city's goal to eliminate virtually all surface lots, adds parking structures fronted by mixed-use spaces such as housing, clinics and retail.
What Lee Health and Flad have envisioned is a walkable tract of land woven together with surrounding city thoroughfares, bicycle paths and walking paths, creating a cohesive community framework. Eventually, Lee Health will join with community partners to lease space to health-related ventures that complete its vision of what preventive healthcare will look like in Florida and across the country in the coming years.
Read the full feature on Health Facilities Management's website. Also, visit related articles on Phased Construction and A Catalyst for Development.
Lee Health

Coconut Point
April 05, 2017