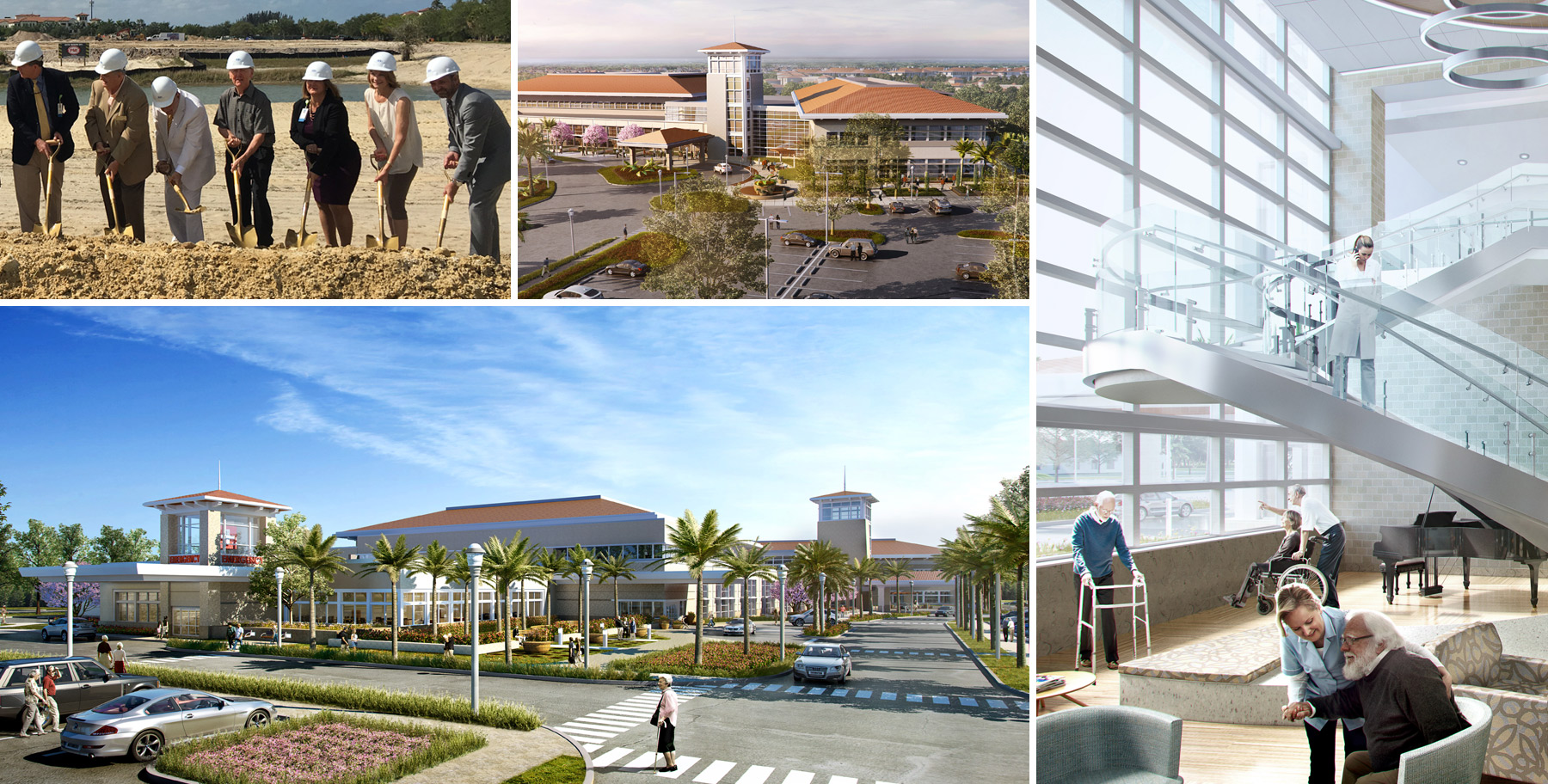 A Walkable Health and Wellness Destination
Lee Health, Southwest Florida's largest healthcare system, has broken ground on Lee Health Coconut Point, which will occupy a 33-acre parcel in Estero that the system purchased in 2005. In the first phase of the multi-phase project, Lee will construct a 145,000-square-foot anchor building featuring an ED, an outpatient surgery center, rehab, clinics and Lee Health's home for holistic health and care coordination services, the Healthy Life Center. An esplanade constructed in Phase 1 will link to walking paths, an outdoor pavilion and a parking area structured to be used for public events such as farmer's markets and art fairs. The project has been master-planned to accommodate the addition of a bed tower in a future phase, and parking structures fronted by mixed-use spaces such as housing, clinics and health-related retail will help achieve one of the health system's primary goals, interconnectivity with the wider community.
A walkable health and wellness destination, which will offer a broad array of medical services across the continuum of care, Lee Health Coconut Point is scheduled to open in October 2018.
Lee Health

Coconut Point
February 09, 2017