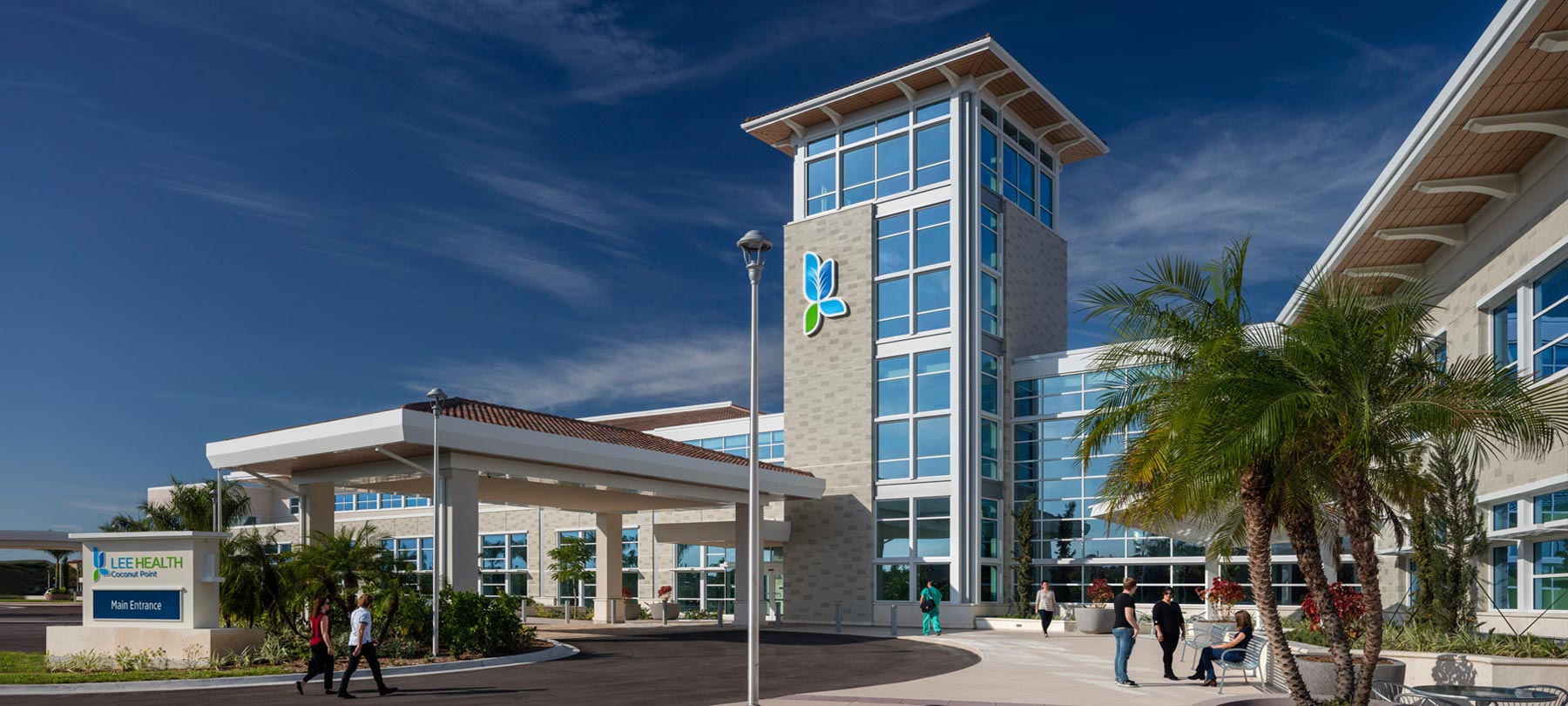 Lee Health Opens Region to Wellness, Acute Care
The first step in the creation of a wellness destination and eventual full-service hospital, Lee Health Coconut Point has opened in Estero, Florida. Phase 1 of a multi-phased plan to bring a health village to a growing area south of Fort Myers, the project consists mainly of a 145,000-square-foot anchor building that includes an ED, an outpatient surgery center, rehab and clinics.
Community members who have taken part in open houses held before and after the official opening have seen a facility dedicated to preventive medicine while laying the foundation for acute patient care. One of the project's key components is dedicated space for Lee Health's home for holistic health and care coordination services, the Healthy Life Center, which helps meet the healthcare system's mission to create a physical, social and economic environment that will foster good health outcomes.
In addition, establishing local high-quality health facilities is seen widely in the community as being a boon to older residents, who were previously a significant distance from getting the state-of-the-art medical help they needed. The new ED gives heart attack and stroke victims a greater chance of receiving prompt attention. Approval and construction of the project's next phases, which include a bed tower, will allow for comprehensive acute care in a broader wellness setting.
Lee Health

Coconut Point
December 27, 2018