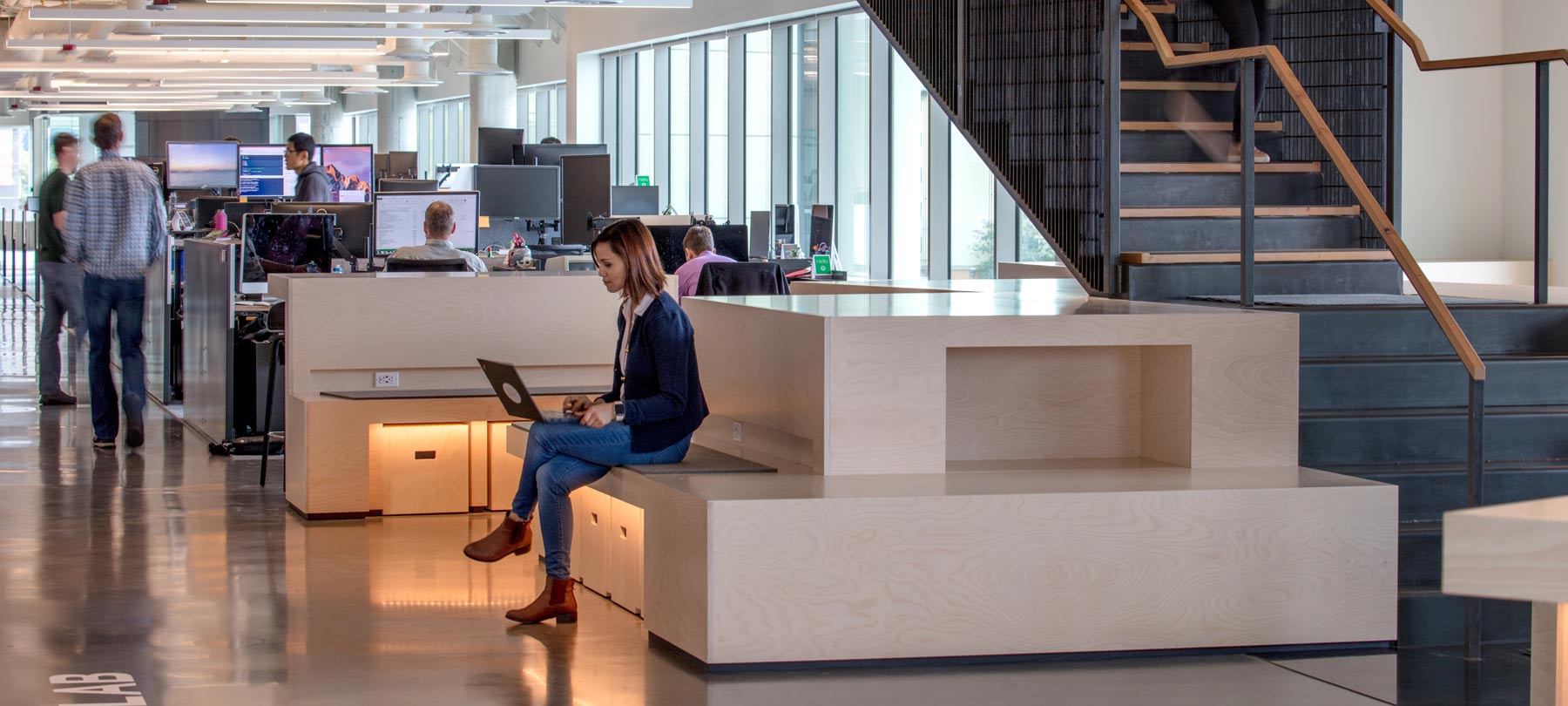 Flad's Juno Therapeutics Project Profiled in Interior Design Publication
Juno Therapeutics, a Celgene Company's new Scientific Workplace and Research Center, winner of an INaward by the Northern Pacific chapter of the International Interior Design Association, is also featured in interiors+sources, a publication focusing on commercial interior design. The story, written by Editor-at-Large Robert Nieminen, describes the efforts of the project's primary custom furniture supplier to meet Juno's and Flad's goal to celebrate the authentic nature of Juno's culture. The design team's singular objective, as interiors+sources notes, was "an environment that supports collaboration, innovation and wellness while expressing the company brand and making a positive impression on visitors."
The design team relied heavily on local and renewable sources for all materials, including Flad-designed custom geometric community tables in the 12th floor community space, and utilized a soft, neutral palette complemented with deeper shades of amber and blue found in the surrounding forests and nearby waterways. The building's most critical design feature is a cascading stair reflective of the Pacific Northwest region, home to the largest number of waterfalls in North America. Landings on each floor draw people into unprompted social gatherings, with space provided along the building spine for rapid work sessions and moments of creative ideation.
Juno Therapeutics, a Bristol Myers Squibb Company

Scientific Workplace and Research Center
December 28, 2018