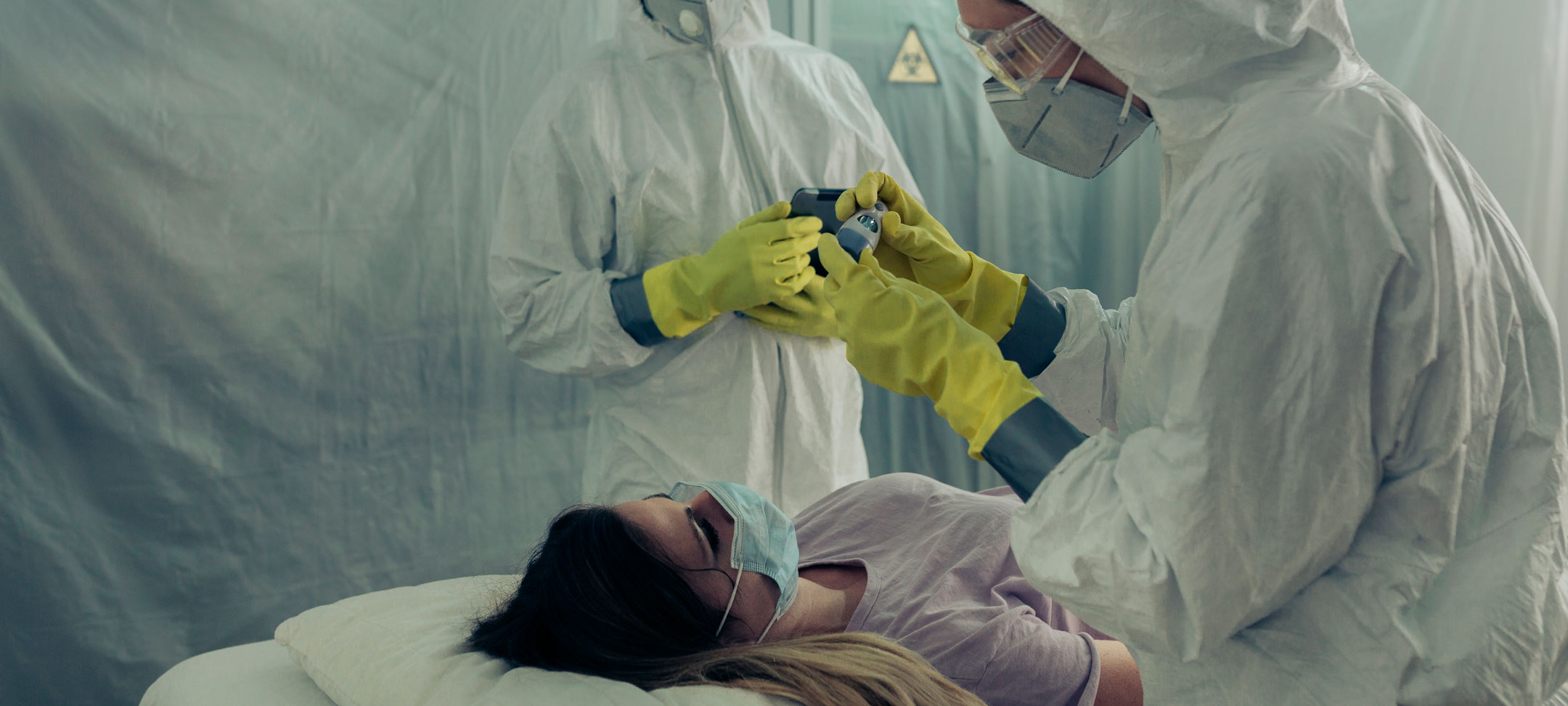 Rapid Launch to Provide Isolation Beds
Isolation beds for confirmed COVID-19 patients are in extreme demand, and novel ways to increase capacity are being implemented daily in locations across the world. Planning of these beds requires biocontainment strategy and just-in-time clinical care scenarios for protecting patients and staff. It also requires the courage to push beyond typical ways of working and conventional solutions, especially in the extenuating circumstances of emergency preparedness and response.
Flad was commissioned to rapidly develop options for creating overflow isolation spaces for positive COVID-19 patients on a previously unoccupied healthcare campus, with the goal of having isolation beds ready to use within two weeks. This was part of a larger effort to evaluate options for creating up to 2,000 beds, through use of existing state-owned underutilized facilities, private facilities, and temporary structures.
Collaboration, teamwork, and quick mobilization were key to the success of this project. Flad leveraged our team's unique expertise in both life sciences and healthcare, assembling internal experts from our high containment and healthcare practices. An integrated approach with our engineering partner, contractors, and the client was critical for the nature and time sensitivity of the work. Assembled with niche proficiency from the start, the team was able to rapidly understand the clinical, facility, infrastructure, and permanency needs; identify applicable code requirements; and plot a feasible timeline.
Within three days, the team conducted a thorough on-site assessment of the campus and produced a comprehensive report outlining methods to convert existing spaces into temporary isolation beds. The study addressed all aspects of emergency preparedness and response, including site and engineering infrastructure requirements, patient care and staff safety necessities, flows and circulation, and essential security services and technology. The report provided options for activating the site using a phased implementation approach, as well as estimated renovation costs. It accounted for negative-pressure renovations, separation of clean and contaminated transport of people and materials, PPE accommodations, and staff support areas.
While addressing the unique requirements of patient rooms, such as direct restroom access, our team also designed the space for flexibility to accommodate changing needs after the public health crisis subsides. As the site was unoccupied, we also assessed sourcing furniture and equipment, as well as essential services like laundry, food service, materials management, and environmental services.
This project was one of many COVID-19 response efforts that embodies the inspiring ways in which we can rapidly come together, collaborate, and think differently to contribute to the healing and health of our communities – not only for today's extreme needs, but economies of scale for future facilities investment.
March 27, 2020