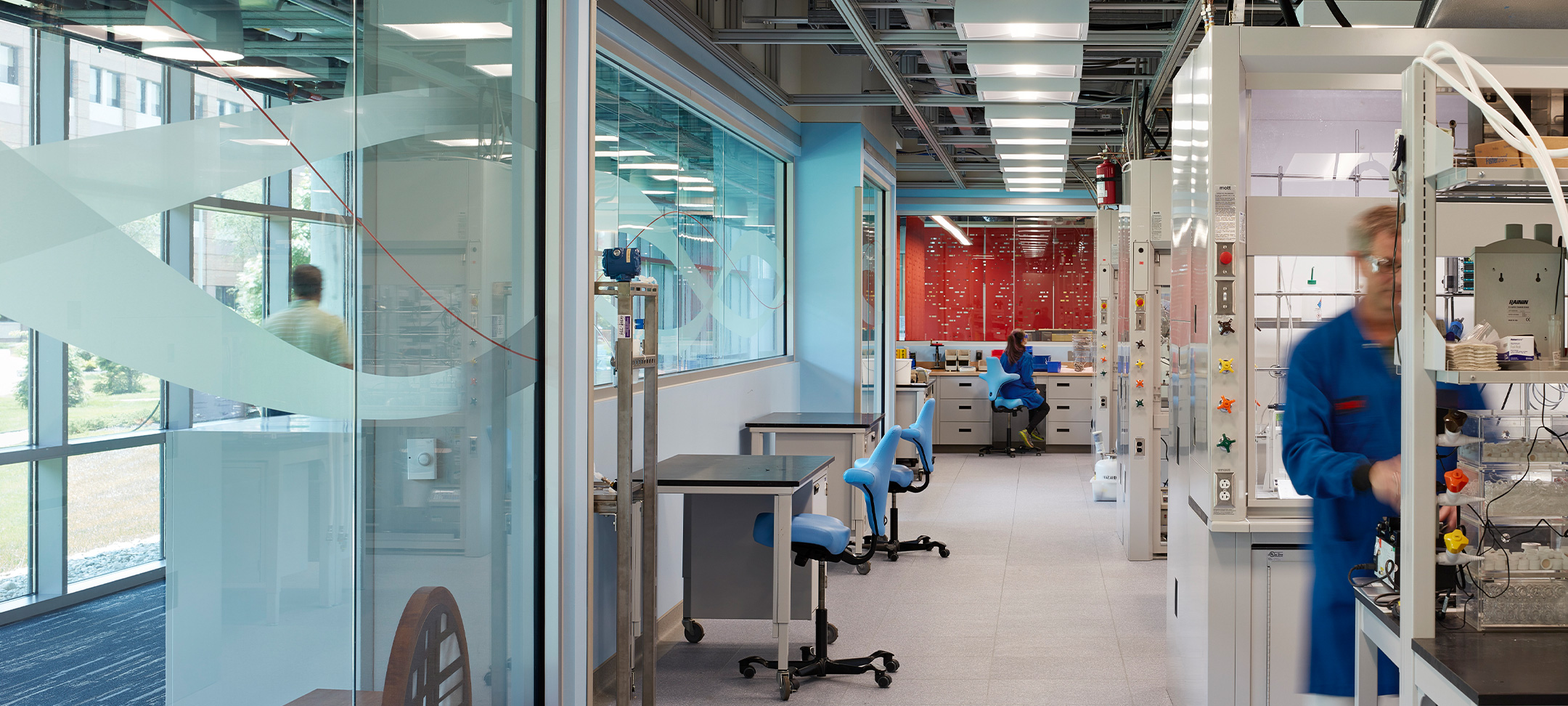 Innovation Development Center Honored with Two Major International Awards
We are pleased to announce the Flad-designed Innovation Development Center has been recognized by both the International Society for Pharmaceutical Engineering (ISPE) and Lab Manager with major awards in the pharmaceutical industry.
ISPE has honored the Center as the recipient of their 2020 Facility of the Year Award in the Category of Operational Excellence. Awarded in seven categories, the Facility of the Year Awards (FOYA) recognizes state-of-the-art projects utilizing new, innovative technologies to improve the quality of products, reduce the cost of producing high-quality medicines, and demonstrate advances in project delivery. The 2020 FOYA Category Winners will be formally recognized at ISPE'S Annual Meeting & Expo in November, where ISPE will also announce which category winner will receive the Overall Facility of the Year Award.
Lab Manager has honored the Center with their inaugural Lab Design Excellence Award for Innovation. The Design Excellence Awards are given in three categories – Innovation, Safety, and Sustainability. The Lab Design Excellence Award for Innovation is presented to the lab entry that most excels in design and execution. The Flad team will be presenting the project through a free webinar during Lab Manager's Digital Design Summit on May 12, 2020, where they will offer some insight into the process behind the Center's design, the purpose of the building, and the features that make the project a model for others to follow in 21st century lab design.
Completed in 2018, this Confidential Client's Innovation Development Center embodies leading-edge improvement to the pharmaceutical development process with the goal of dramatically reducing time frames – from years to mere months. Functioning as a "Crossroad of Innovation," the Center integrates a variety of strategic improvements to the development process through the implementation of agile, flexible, adaptable, and highly integrated laboratory and workspace environments – promoting cooperation and idea sharing. Delivered through an Integrated Project Delivery team model, the 130,000-square-foot facility supports the development of new products for both the traditional batch production and the innovative continuous flow manufacturing processes.
Tim Howard, ISPE's President and CEO stated, "Even in these trying times, it is important to spotlight the dedication of companies like the 2020 FOYA Category Winners who are at the forefront of not only setting the standard for pharmaceutical facilities of the future but also creating new opportunities to enhance patient health and safety worldwide."
MaryBeth DiDonna, Lab Manager's Lab Design Editor, stated, "Our judging panel selected the Innovation Development Center as the one most worthy of the top Innovation prize. Our judges were quite impressed with the high caliber of submissions that we received for this competition, especially in its very first year, and offered very positive feedback on how the winning lab facilities are prime examples of the 'best of the best.'"
Flad is honored to be recognized and grateful to both ISPE and Lab Manager for these honors.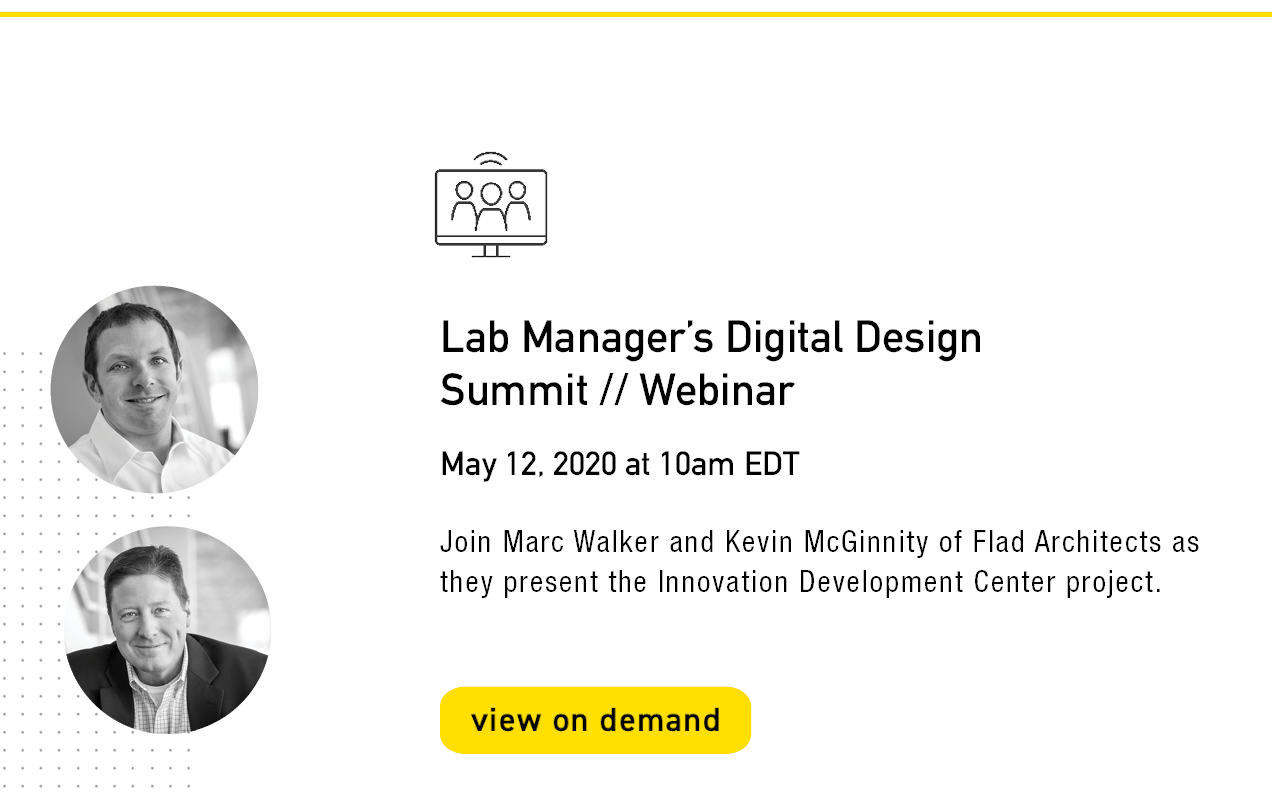 Confidential Client

Innovation Development Center
May 06, 2020