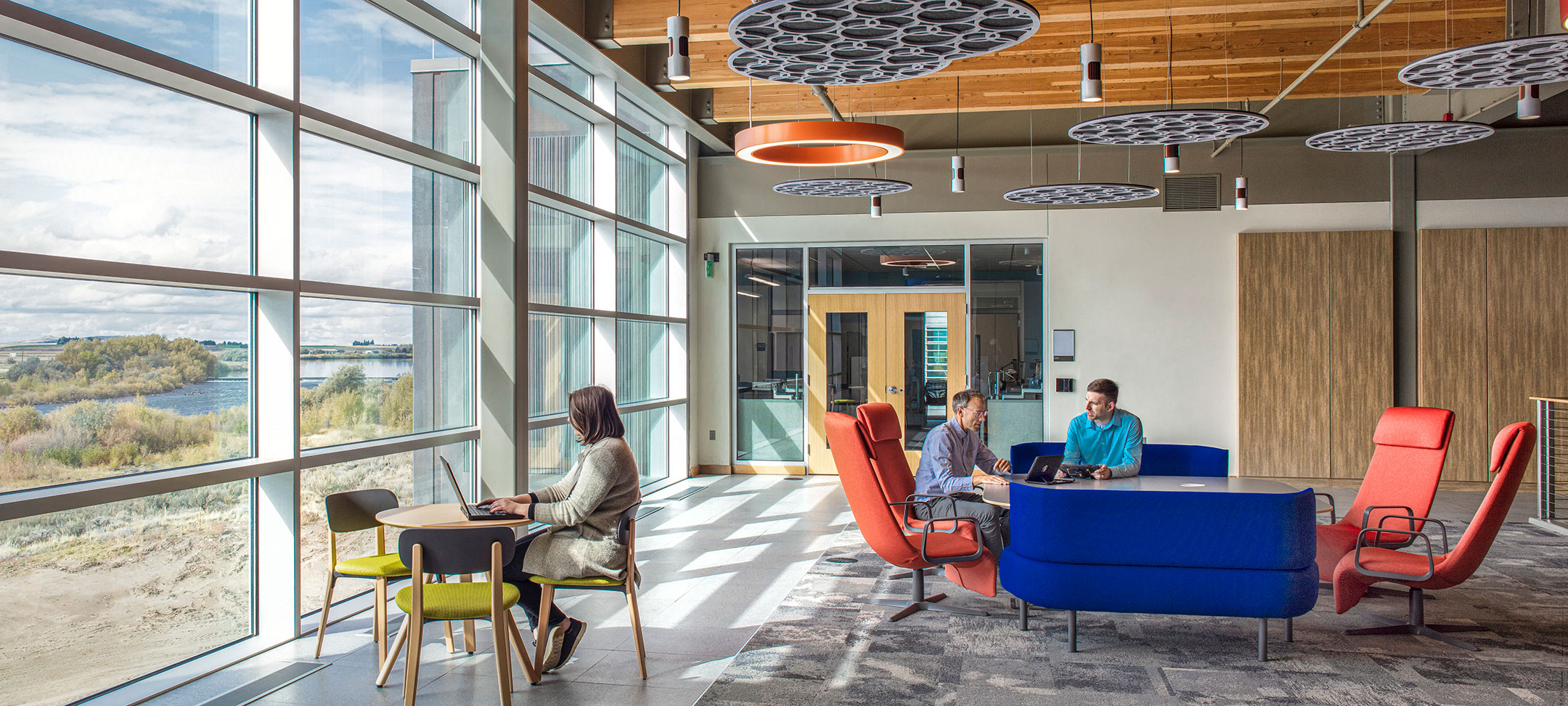 Flad INL Projects Recognized as Award Finalists
The Idaho Business Review recently recognized two Idaho National Laboratory (INL) projects as finalists in their upcoming 2020 Top Projects awards program, Top Building category.
With a focus on advancing cybersecurity and high-performance computational research, the Collaborative Computing Center and Cybercore Integration Center help bring together INL's diverse portfolio of research initiatives that seek to increase the resiliency of the computer control systems operating our nation's critical infrastructures.
Congratulations to the project teams involved in these impressive projects! Award winners will be announced in September.
Idaho National Laboratory

Collaborative Computing CenterIdaho National Laboratory

Cybercore Integration Center
August 12, 2020