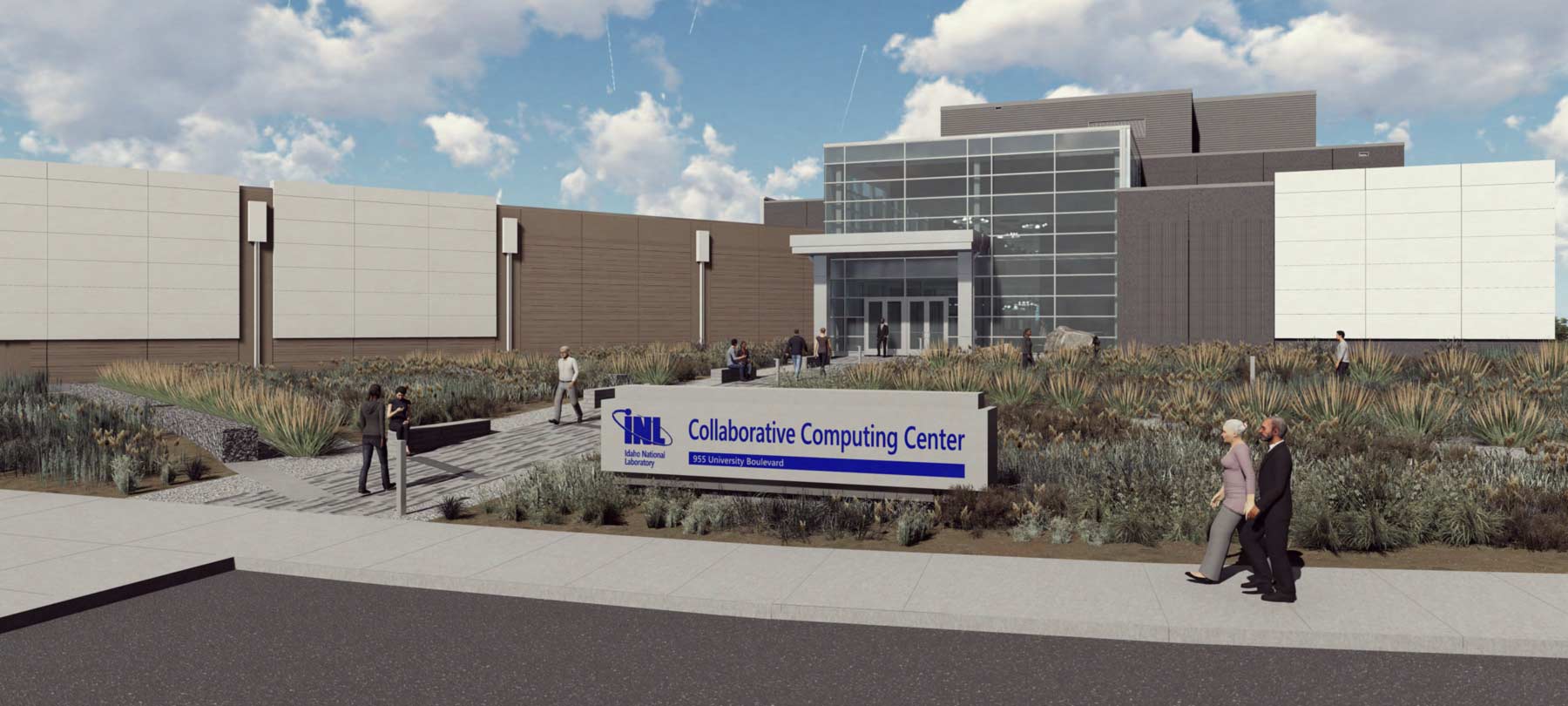 Idaho National Laboratory Celebrates Dual Groundbreakings
Collaborative Computing Center and Cybercore Integration Center
A pair of building projects have kicked off on the Idaho Falls Research and Education Campus (REC) at Idaho National Laboratory (INL).  The projects will bolster the lab's important computational research capabilities and advance control systems cybersecurity. Through a partnership between the INL and the Idaho State Board of Education, these two new facilities will promote collaborative research and educational activities between the lab and Idaho's universities. The 80,000-square-foot Cybercore Integration Center will house state-of-the-art research capabilities for industry, government and academia that work together on engineering and cybersecurity innovations to protect the nation's most vital infrastructure. Nearby, the 67,000-square-foot Collaborative Computing Center (known colloquially as C3) will provide a modern, high-tech environment for computer modeling and simulation to advance nuclear energy concepts and conduct a broad range of scientific and computational research.
The design team has developed the configurations of these buildings utilizing pre-established modules that allow for flexibility and an ease of reconfigurability that adapts to the changing needs of the research INL supports. In each facility, different modules have been organized and configured so that researchers can work collaboratively and have access to the building amenities and functions that support their research. Each facility can accommodate multiple research projects concurrently, with the ability to expand and adapt to future needs and demands.
Flad has enjoyed a long-term relationship with Battelle Energy Alliance, which operates INL. With construction occurring on both facilities concurrently, an opening date of fall 2019 for both buildings is anticipated.
Idaho National Laboratory

Collaborative Computing CenterIdaho National Laboratory

Cybercore Integration Center
July 10, 2018