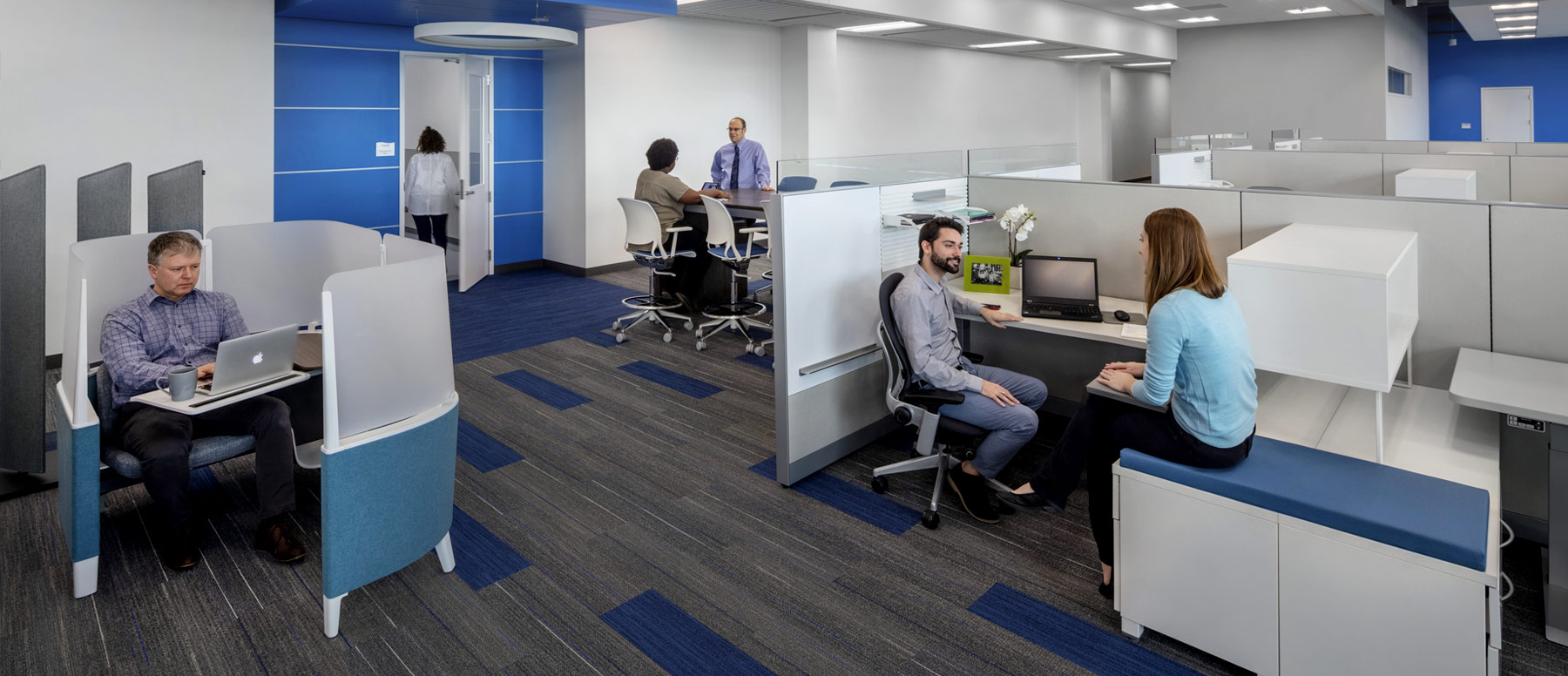 Illumina Opens New Enzyme Manufacturing Facility
The grand opening of Illumina's enzyme manufacturing facility in Madison, Wis., gives this global genomics leader 133,000 additional square feet of GMP labs, manufacturing space, offices, and a warehouse.
Illumina provides comprehensive, next-generation sequencing solutions to the research, clinical, and applied markets. The company develops and commercializes next generation sequencing and array platforms to fuel groundbreaking advancements in oncology, reproductive health, genetic disease, microbiology, and agriculture among others.
With the company space-constrained in its existing leased building, it turned to Flad first to conduct a feasibility study, and then to perform laboratory programming and full architectural services for interior shell fit-out in the new facility. Specific goals for the project included flexible, reconfigurable process suites based on a modular planning grid; a pleasing and energetic work environment that fosters interaction and communication among staff; and connectivity between the lab and office environments.
Illumina

Enzyme Manufacturing Facility
June 19, 2019