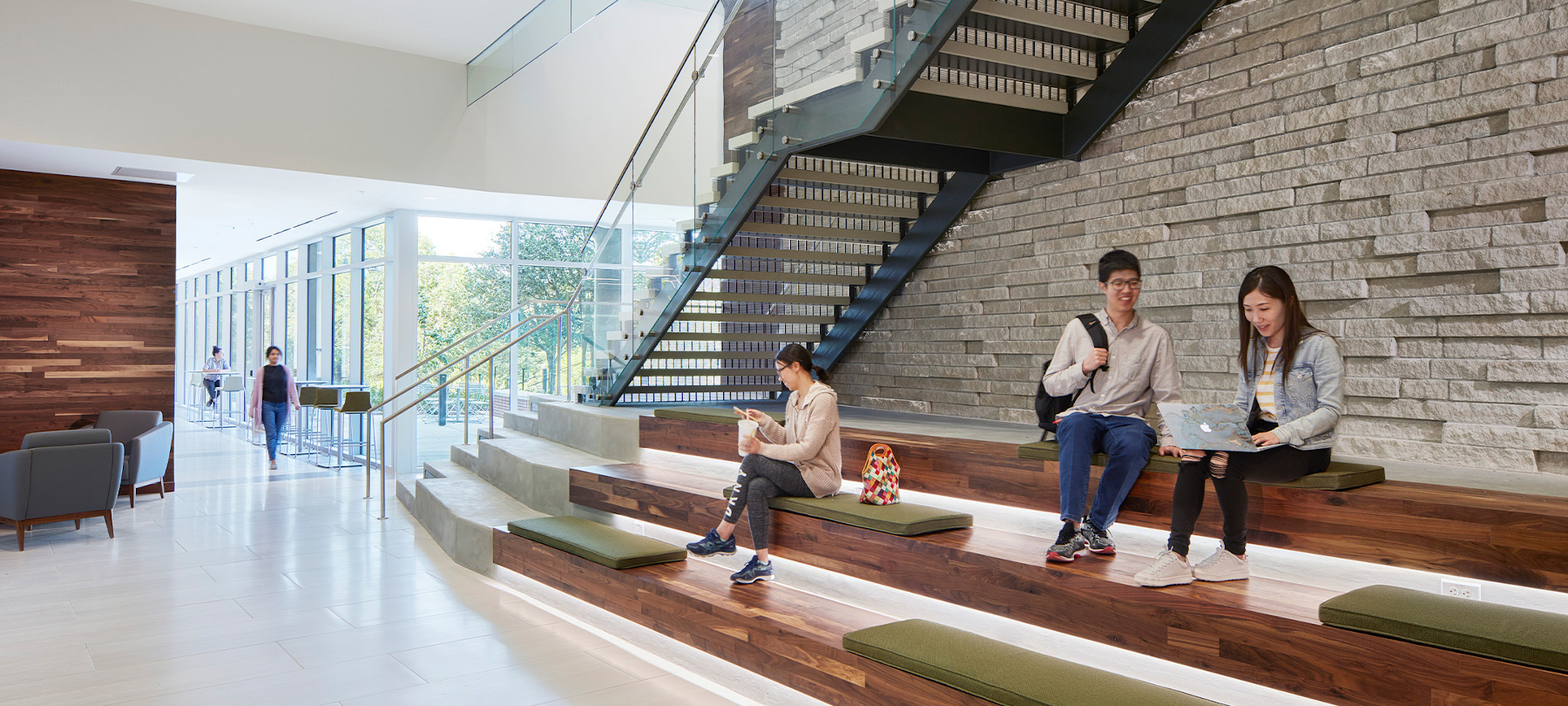 Two Flad Projects Honored with 2021 IIDA Wisconsin Awards
Flad is pleased to announce that two of our recently completed projects – Sarasota Memorial Health Care System's Radiation Oncology Center and Texas A&M University's Medical and Educational Research Building II – have been recognized by the IIDA Wisconsin chapter with Celebrate in Design awards.
Sarasota Memorial Health Care System's Radiation Oncology Center received an Award of Excellence in the "Healthcare Over 15,000 Square Feet" category. This project completes the first phase of Sarasota Memorial's Brian D. Jellison Cancer Institute, a destination program providing a complete continuum of comprehensive cancer care. The Radiation Oncology Center offers outpatient external beam radiation services in a comfortable, spa-like environment. The 18,000-square-foot facility is equipped with two linear accelerators that accurately pinpoint tumors, sparing healthy cells from radiation. This cutting-edge technology facilitates faster treatments, shorter recovery periods, and improved outcomes.
Informed by feedback from hospital user groups and community members, the facility integrates advanced technology with holistic wellness elements such as a serenity garden and a supportive care suite. Filled with natural light, thoughtful artwork, and soft colors, the center offers a respectful, calming experience – a welcome alternative to traditional oncology centers.
The Texas A&M Health Science Center's Medical Research & Education Building II received a First Place award in the "Educational Institutional Over 100,000 Square Feet" category. This project was a 48,200-square-foot expansion of the existing Medical Research & Education Building (MREB I) and a new, connected facility of 122,800 square feet, the MREB II.
The new spaces – research laboratories, laboratory support, and associated offices, where different disciplines come together to learn from each other and stimulate research processes – thoughtfully respond to the needs of the researchers, students, and faculty they serve. Movable casework, flexible partitions, and mobile workstations allow the building to continuously evolve as technology and facility needs change. The interior design solution connects and relates to existing building finishes yet stands independently as a new, updated solution reflecting a timeless, modern, and sophisticated environment serving the next generation of medical professionals and researchers.
Congratulations to the project teams on these outstanding projects.
The Texas A&M MREB II project was co-led by Flad Architects (design architect, programmer, and lab planner) and OMNIPLAN (architect of record).
2021 IIDA Celebrate In Design Awards

Winning ProjectsSarasota Memorial Hospital

Radiation Oncology CenterTexas A&M University

Health Science Center Medical Research and Education Building II
June 10, 2021