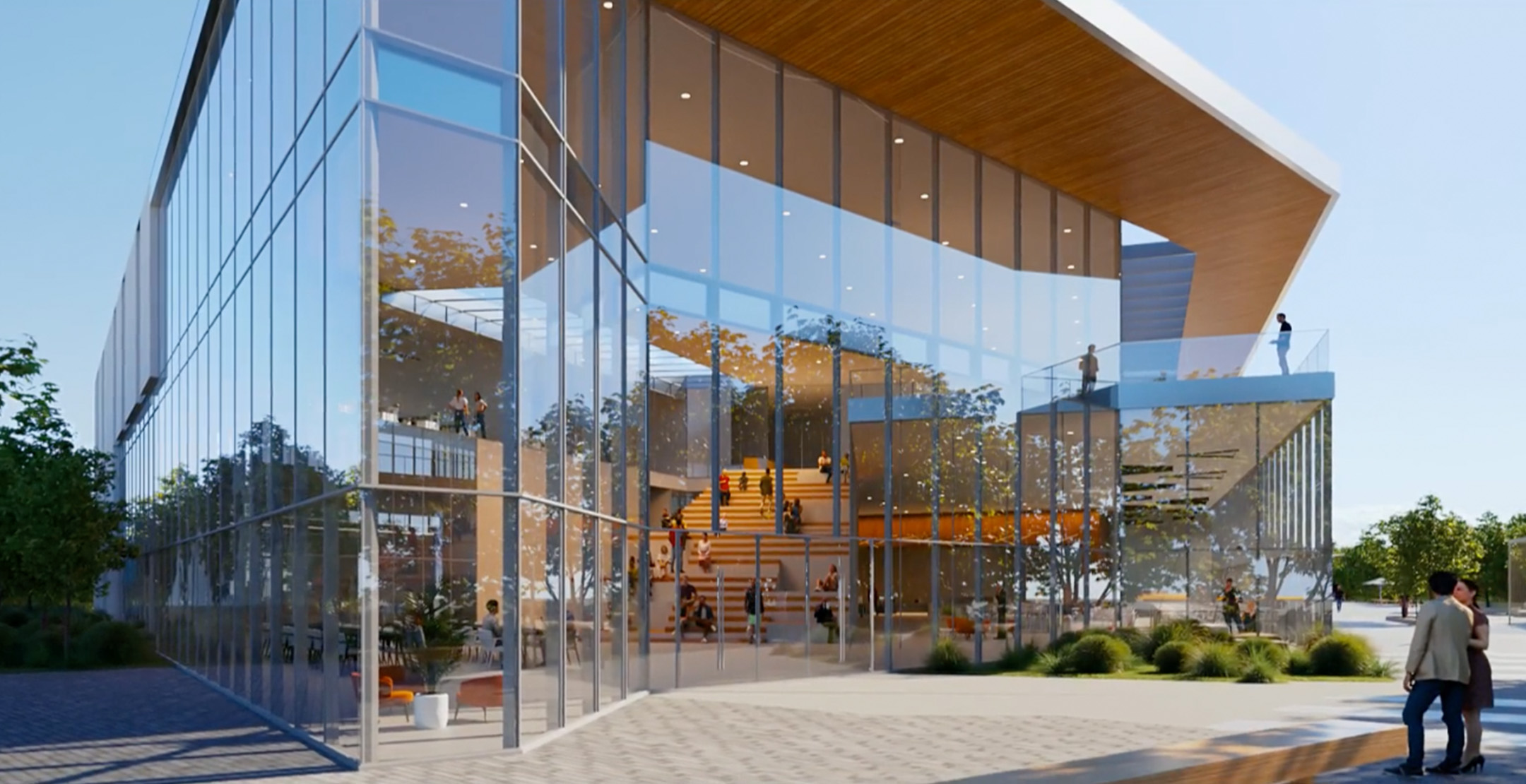 Healthpeak Vantage Amenities Building Celebrates Topping Out
The Healthpeak Properties Vantage project has reached another milestone as members of the construction and design teams celebrated the topping out of the 40,000-square-foot amenity building on the life science campus. The two-story amenities building is centered around a monumental stair with informal seating areas in the double-height, open lobby. It will feature a range of dining options, a fitness facility, and large conference spaces for tenant employees of the ultramodern, urban campus.
In addition, the campus will feature an outdoor courtyard for meetings and events as well as a food truck plaza. It has direct access to the Rails to Trails pedestrian pathway that connects to downtown South San Francisco's restaurant and retail corridor.
The amenity building will support Phase 1 of the Vantage project, which features two buildings – one five-story building and one six-story building – totaling 343,000 square feet, in addition to the amenity center. The shape, exterior glazing, and reflectivity of the two main buildings in Phase I are inspired by crystalline structures, and the floor-to-ceiling windows offer views of the city and San Francisco Bay.
The campus will provide a modern, flexible design to support laboratory and office space for high-tech life science tenants in the heart of South San Francisco. Also under construction, the first phase of the project is scheduled to be completed in the summer of 2023.
March 23, 2023