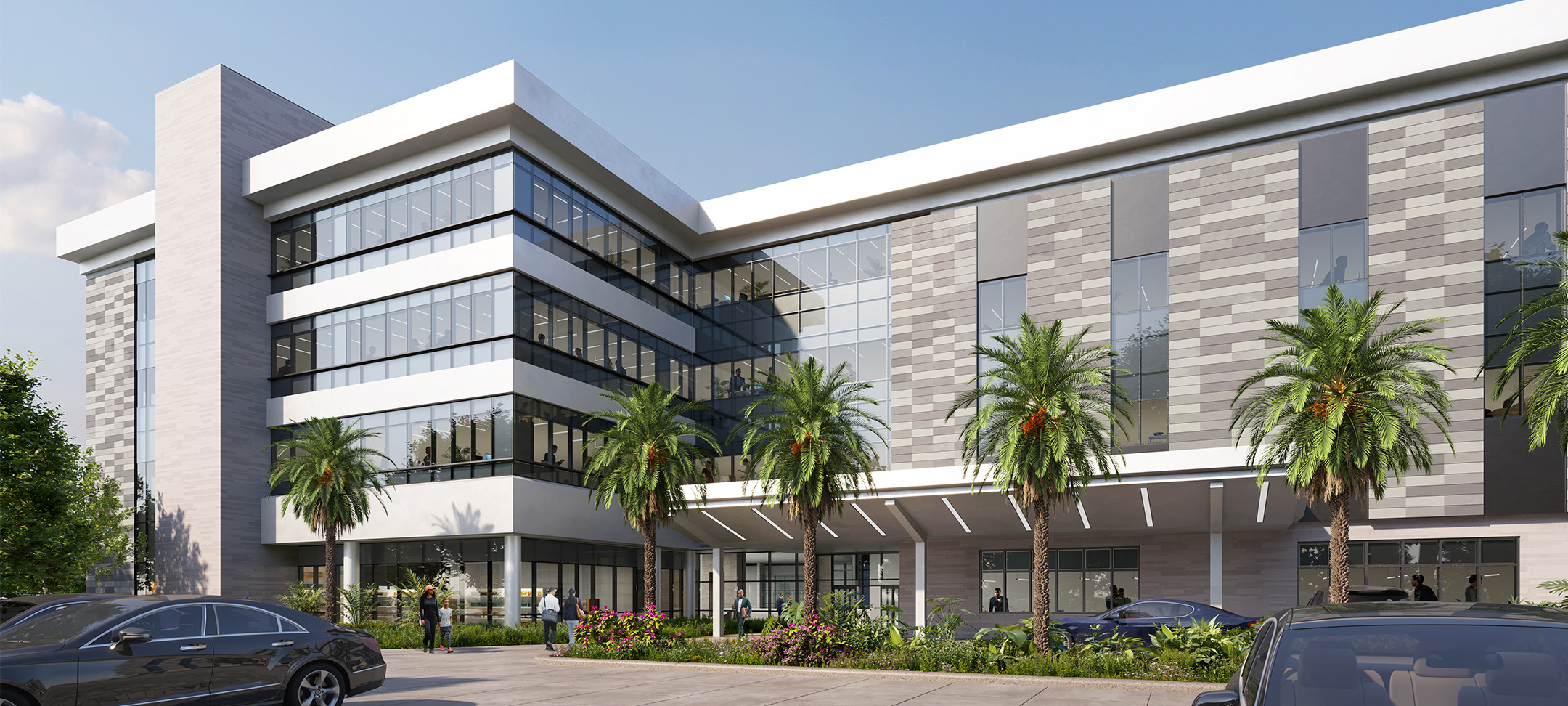 Flad's Charles Harwood Memorial Hospital Updates, Timeline Published in Virgin Islands Consortium
Flad recently hosted a meeting with community members to share design concepts and additional updates on the Charles Harwood Memorial Hospital project. Flad is partnering with the U.S. Virgin Islands Department of Health as well as local architects Taller Larjas and Lanio & Associates to rebuild the 70-year-old facility, which has sustained damage from hurricanes in recent years, forcing the relocation of some services.
The rebuilt medical center will provide a state-of-the-art facility for citizens to access primary and specialty care. The new facility, scheduled to open in 2026, will be more hurricane resilient and more energy efficient.
Read the full article

Virgin Islands Department of Health

Charles Harwood Medical Center Complex
October 06, 2022