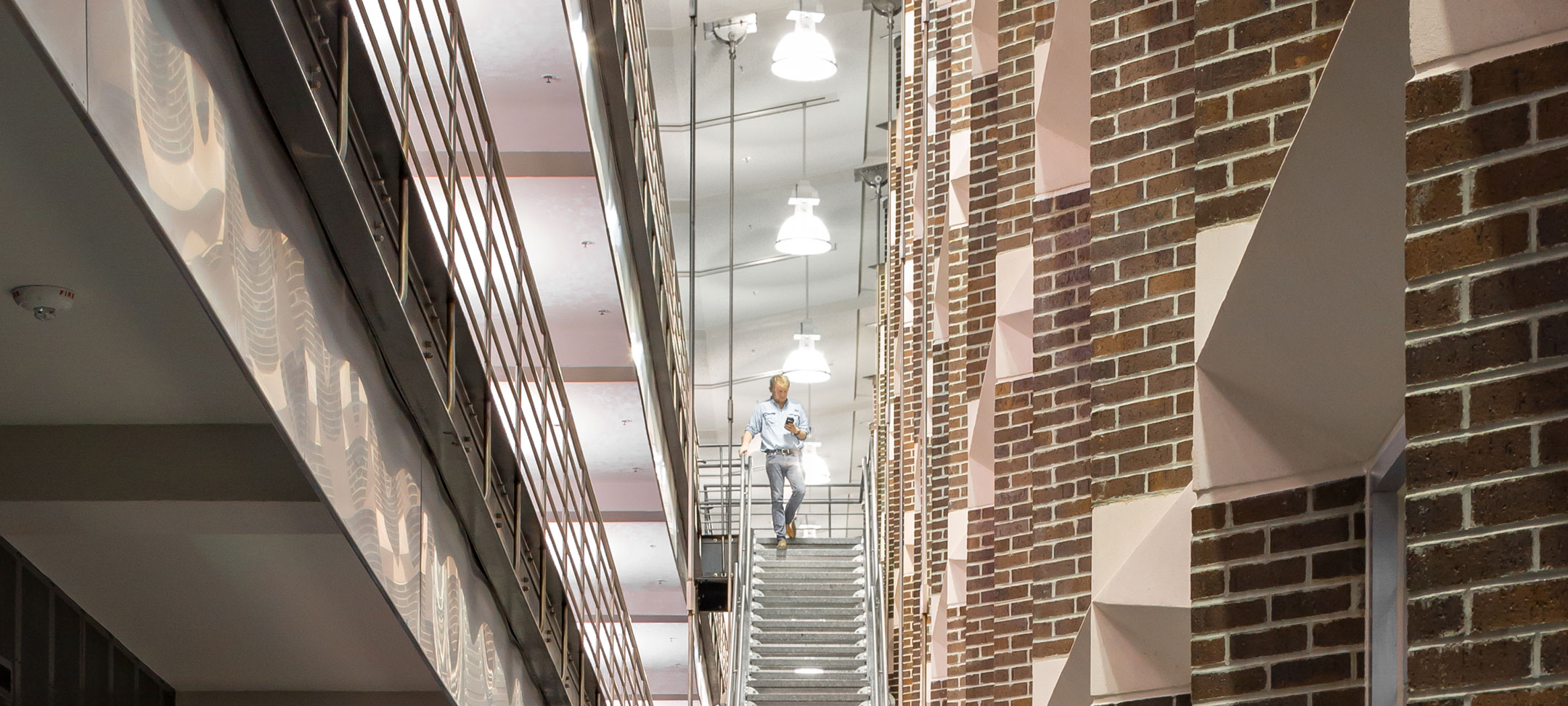 Ribbon Is Cut on New GTRI Research Facility
The grand opening of Georgia Tech Research Institute's Cobb County Research Facility brought out members of Flad's design team along with a host of Georgia Tech and GTRI luminaries, politicians and industry partners such as Lockheed Martin, GTRI's neighbor for nearly 40 years. Located on Lockheed Martin's Marietta campus and adjacent to Dobbins Air Reserve Base, the 52-acre south campus, named CCRF-South, was acquired by Georgia Tech in late 2017 and now has four buildings developed into large testing and research space.
As part of the design-build team that planned and completed significant renovations within two of the existing buildings, Flad designed a contiguous research community to support GTRI's immediate research endeavors and future growth. Flad's work included a full renovation of levels one through four in the four-story, purpose-built R&D facility. The programs include computational laboratories, electronics laboratories, associated office and conference spaces, renovation of an existing 241-seat auditorium, and distributed employee break and social gathering areas. A significant portion within the high-bay warehouse was renovated to create individual high- and medium-bay assembly labs, with the ability to manipulate components weighing as much as 30 tons.
CCRF-South will serve as home to four of the eight GTRI laboratories, including the Aerospace, Transportation and Advanced Systems Laboratory (ATAS); the Cybersecurity, Information Protection, and Hardware Evaluation Research Laboratory (CIPHER); the Electronic Systems Laboratory (ELSYS); and the Sensors and Electromagnetic Applications Laboratory (SEAL).
Georgia Tech Research Institute

Cobb County Research Facility South Campus
July 15, 2019