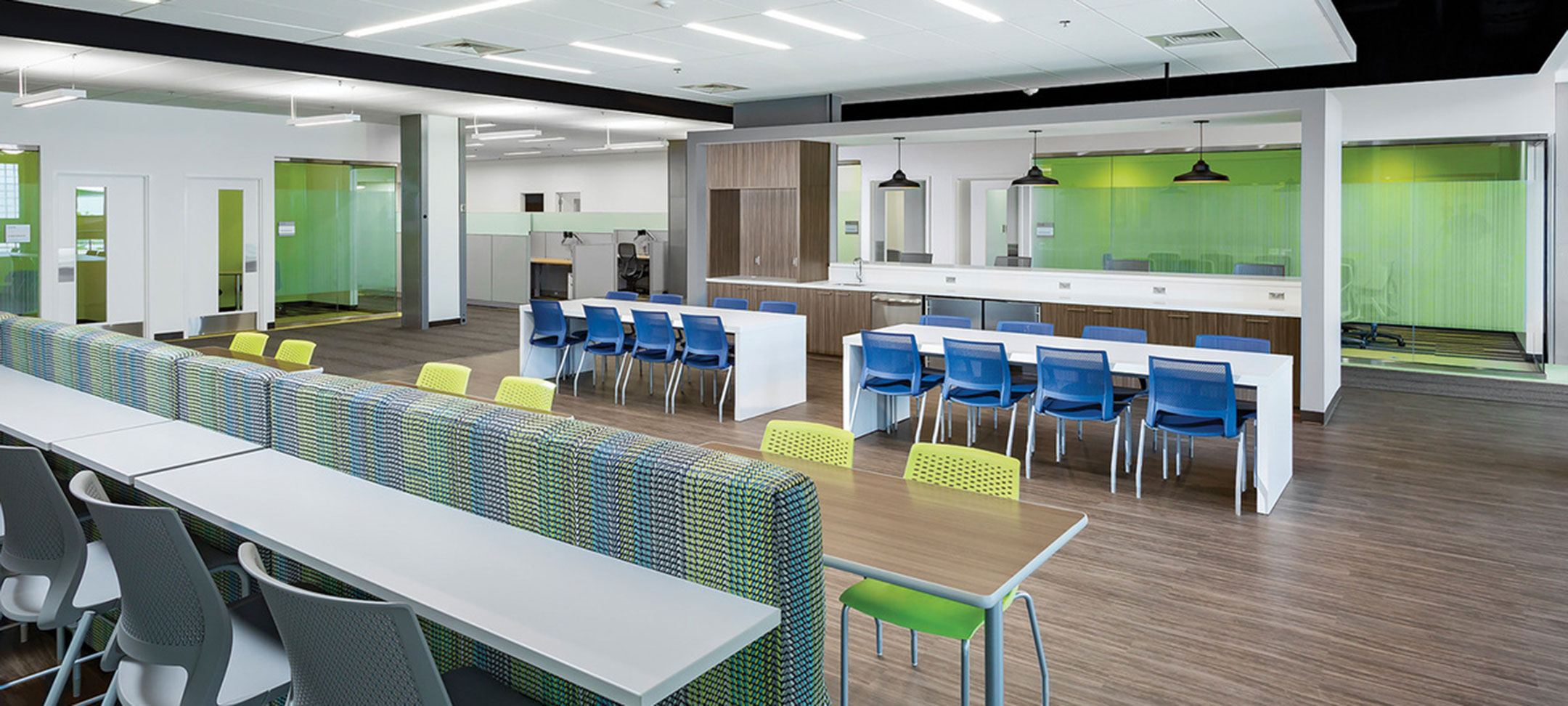 Flad Project Wins DBIA 2020 Best Research Facility Award
Flad is pleased to announce the Georgia Tech Research Institute (GTRI) Cobb South Campus project recently won the Design-Build Institute of America (DBIA) 2020 Best Research Facility award. DBIA is committed to honoring the nation's best design-build projects and leaders. Congratulations to our Atlanta team and McCarthy Building Companies on this notable achievement.
Flad's work on the new Cobb South Campus included transforming 205,500 square feet of retired four-story office space into a state-of-the-art applied research facility, featuring computing and electronics laboratories, office space, open area collaborative spaces, and an auditorium with open breakout space that doubles as a communal dining area.
The project also included renovating and converting 144,500-square-feet within an existing 403,500-square-foot high-bay industrial manufacturing warehouse into large scale R&D laboratories to support aerospace, transportation and advanced systems research, cybersecurity, information protection, a hardware evaluation research laboratory, an electronic systems laboratory, and a sensors and electromagnetic applications laboratory.
Georgia Tech Research Institute

Cobb County Research Facility South Campus
June 18, 2020