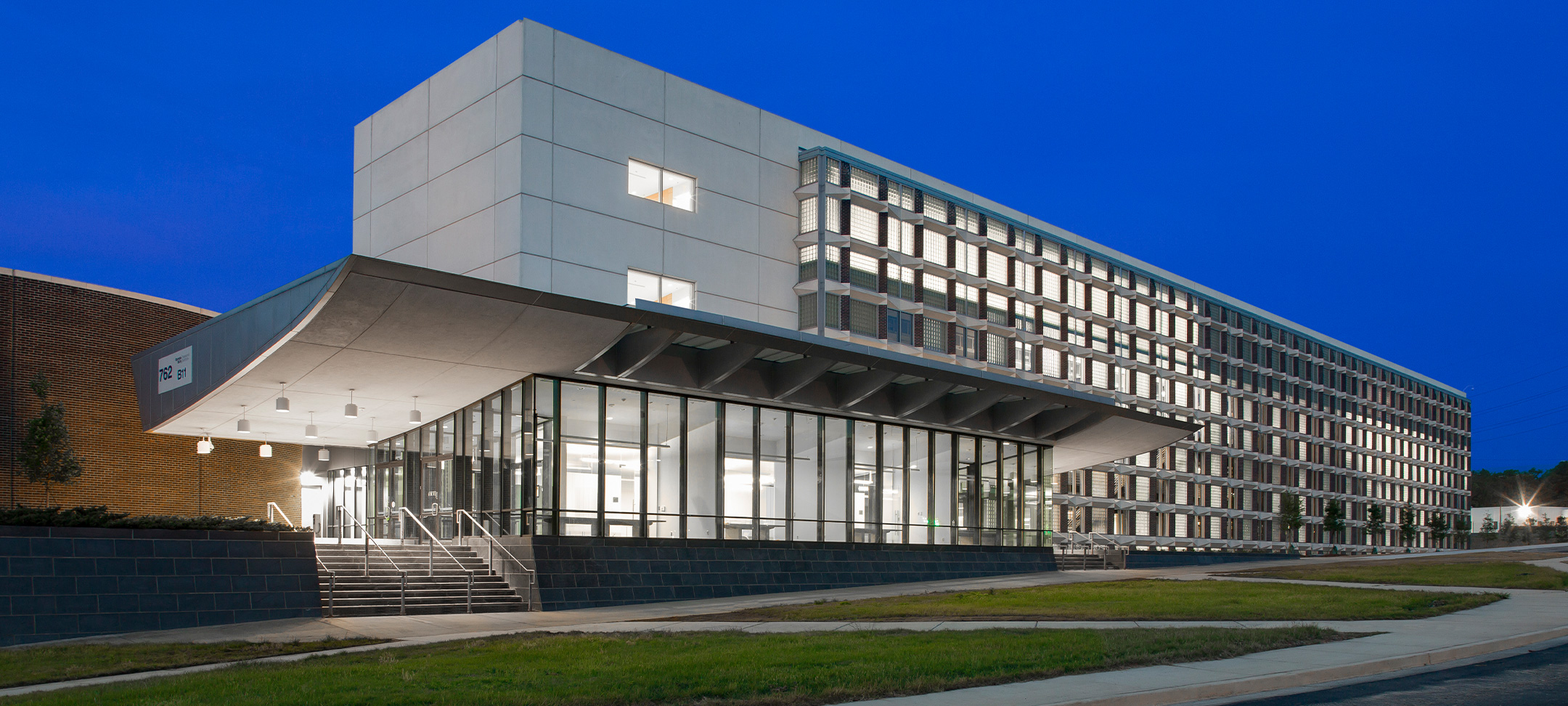 Georgia Tech Research Institute Cobb South Campus Wins Research Facility of the Year
Flad is excited to announce Georgia Tech Research Institute's (GTRI) Cobb South Campus was recently recognized as Research Facility of the Year in the Design-Build Institute of America Southeast's (DBIA-SE) 2020 Annual Design-Build Project/Team Awards competition.
As part of a collaborative, design-build team effort between Flad and McCarthy Building Companies, this project encompasses the design and completion of significant renovations within two existing buildings located on the 52-acre, former Lockheed Martin campus purchased by GTRI. The Cobb South Campus boasts a contiguous research community, supporting the Institute's immediate research and development endeavors in advanced computing and electronics technology.
With a focus on pushing the boundaries of possibility for design-build project design and construction, DBIA-SE recognizes design-build projects that achieve best value while meeting design and construction quality, budget parameters, and schedule goals. Key elements of winning projects include interdisciplinary collaboration, integrated project delivery, and a demonstrated ability to offer unique solutions in response to project challenges.
Congratulations to all team members that contributed to this effort.
Georgia Tech Research Institute

Cobb County Research Facility South Campus
November 23, 2020