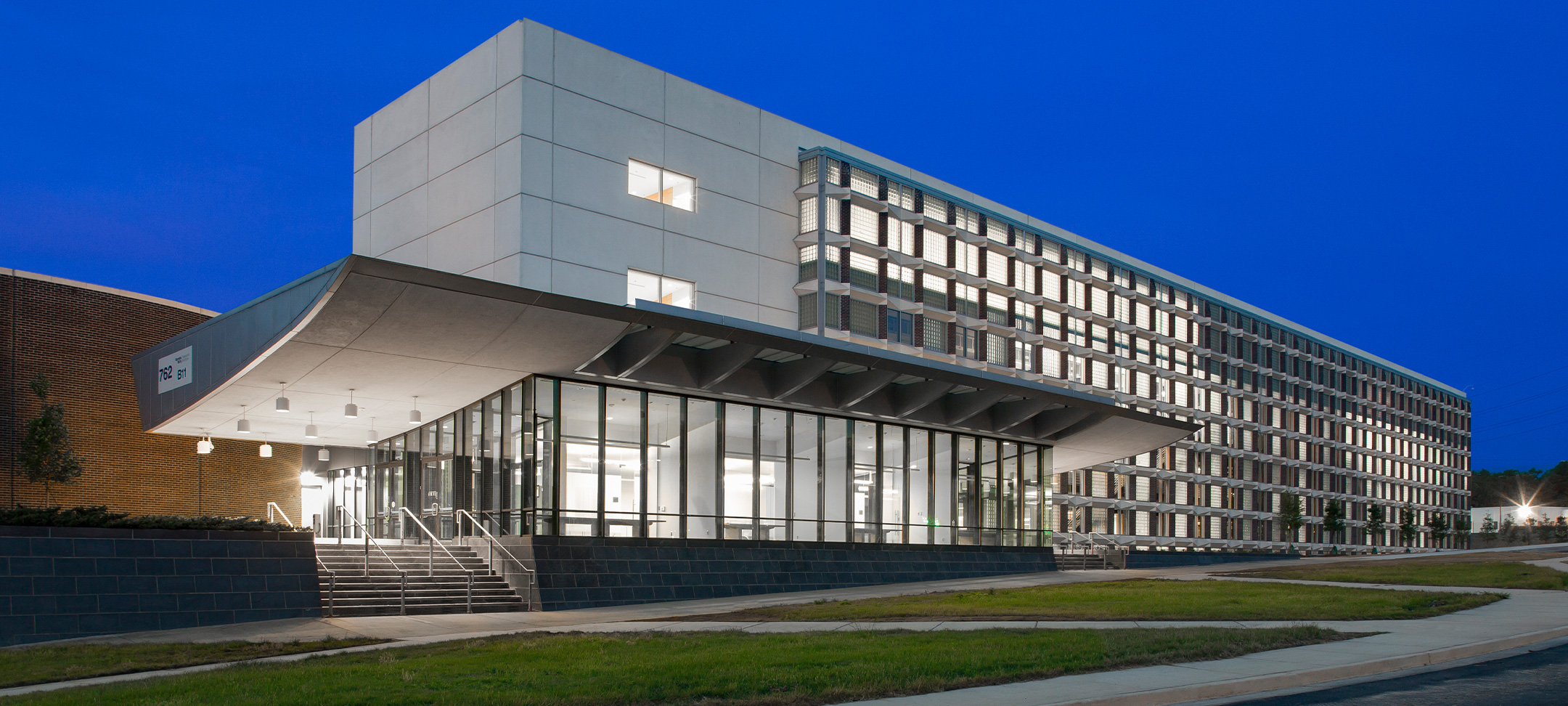 Georgia Tech Research Institute Project Featured in Building Design + Construction Magazine
Flad was recently highlighted in Building Design + Construction Magazine for its transformative work on Georgia Tech Research Institute's (GTRI) Cobb South Campus.
As part of the design-build team that designed and completed significant renovations within two existing buildings located on the 52-acre, former Lockheed Martin campus purchased by GTRI, Flad designed a contiguous research community to support the Institute's immediate research and development endeavors in advanced computing and electronics technology.
The project included the renovation of dated office space into an advanced academic research facility in addition to a high-bay industrial warehouse capable of manipulating large- and medium-scale components that weigh as much as 30 tons. With capacity for up to 600 personnel, both facilities support concurrent research initiatives while providing flexibility to accommodate future growth.
Read the Article

BDC NetworkGeorgia Tech Research Institute

Cobb County Research Facility South Campus
August 12, 2020