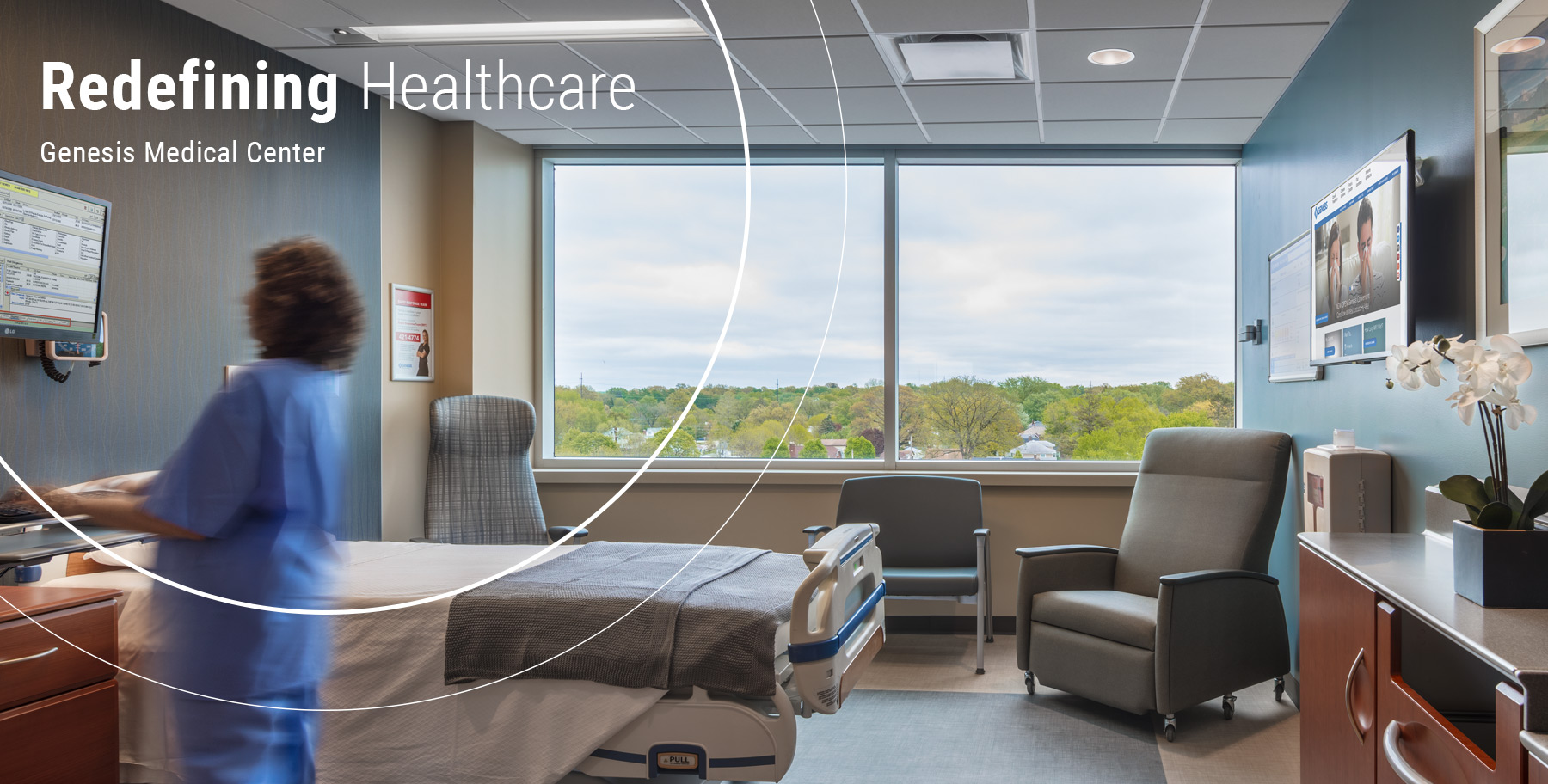 New Genesis Medical Center Tower Is Helping Redefine Healthcare
The recent opening of Genesis Medical Center's new $150 million, seven-story surgical and patient care tower project attracted a crowd of 2,500 people, who came to tour the 325,000-square-foot, state-of-the-art facility, one of the largest building projects in the city's history. Four guiding principles for the project – patient safety, quality and service, technology and innovation for high performance, efficiency and productivity – directed this reimagined model for healthcare delivery.
Designed both for current standards of care and the future, the Genesis tower includes 16 state-of-the-art surgical suites that were designed with the input of the physicians who use them, an expanded emergency department, and three new floors of patient rooms designed around decentralized nursing pods, giving patients more immediate access to caregivers. The tower's construction reorients entries and provides clear and intuitive wayfinding into and out of the facility.
Family-centered care strategies employed in the facility's 96 patient rooms include patient-controlled light and temperature, noise management technologies and furniture that accommodates overnight stays for visitors. Rollout nurse servers, selected as part of lean process improvement, provide for efficient distribution of supplies from the corridor without disturbing patients during restocking. Patient toilet entries are designed a step away from bedside, mitigating fall risk. Each design decision was informed by staff reviews of full-scale mockups, allowing them to more easily walk in patients' shoes.
Genesis Health System

East Hospital Expansion
September 26, 2017