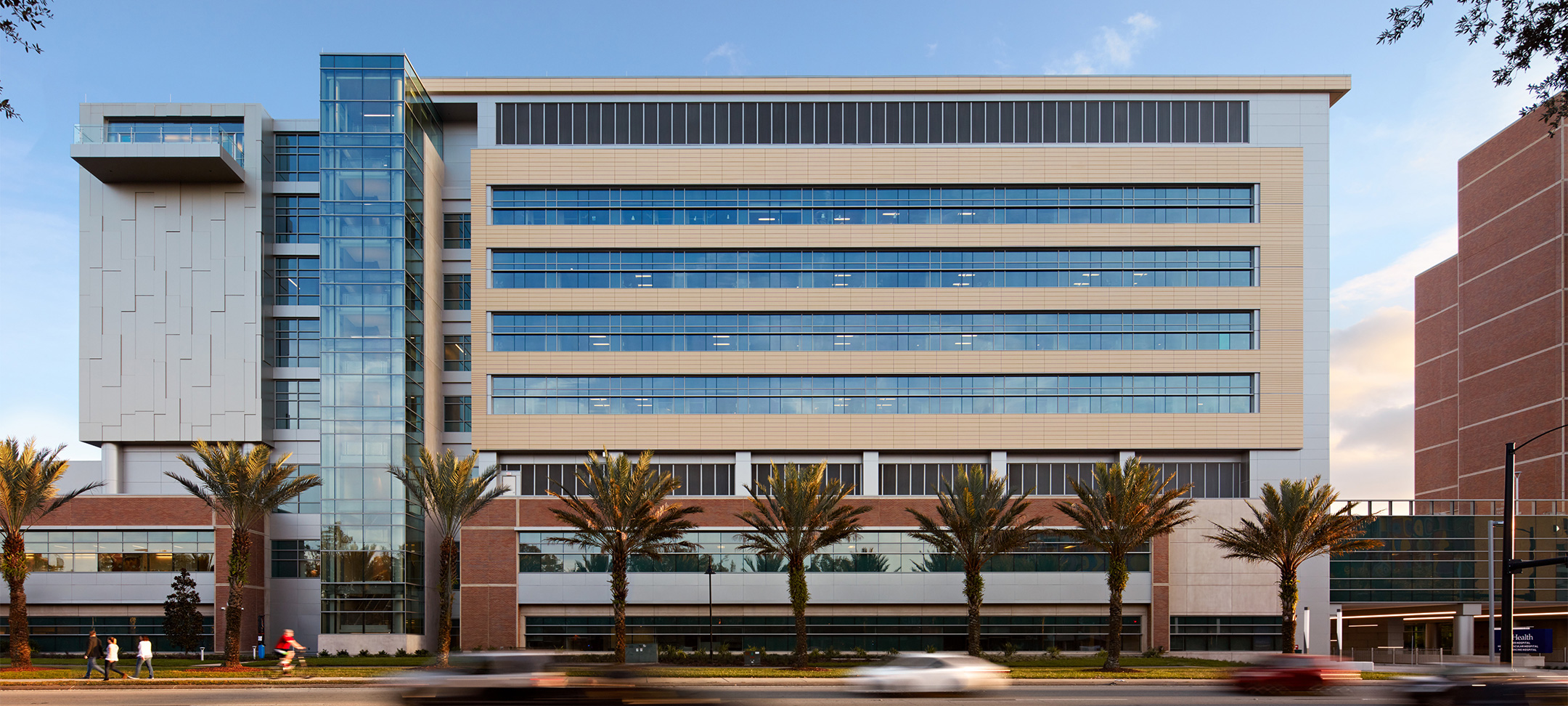 Flad Recognized as one of the Best Hospital Architects in the US
General Contractors (GC) Magazine has featured Flad as one of the Best Hospital Architects in the US. The distinction recognizes firms for their significant contributions to shaping, serving, and transforming the healthcare industry through innovative, adaptive, humane, and visually outstanding architecture.
Flad was honored for our rich history, commitment to sustainable practices, and strong reviews and recommendations from our client partners throughout the country. Likewise, we were recognized for our team's ability to continually evolve to meet the growing demand for high-performance, resilient healthcare facilities that can respond to new threats to human health and wellness.
In particular, GC Magazine highlighted our project for the UF Health Heart and Vascular Hospital and UF Health Neuromedicine Hospital as an example of our award-winning work, design flexibility, and contribution to local communities.
Read the announcement

September 14, 2020