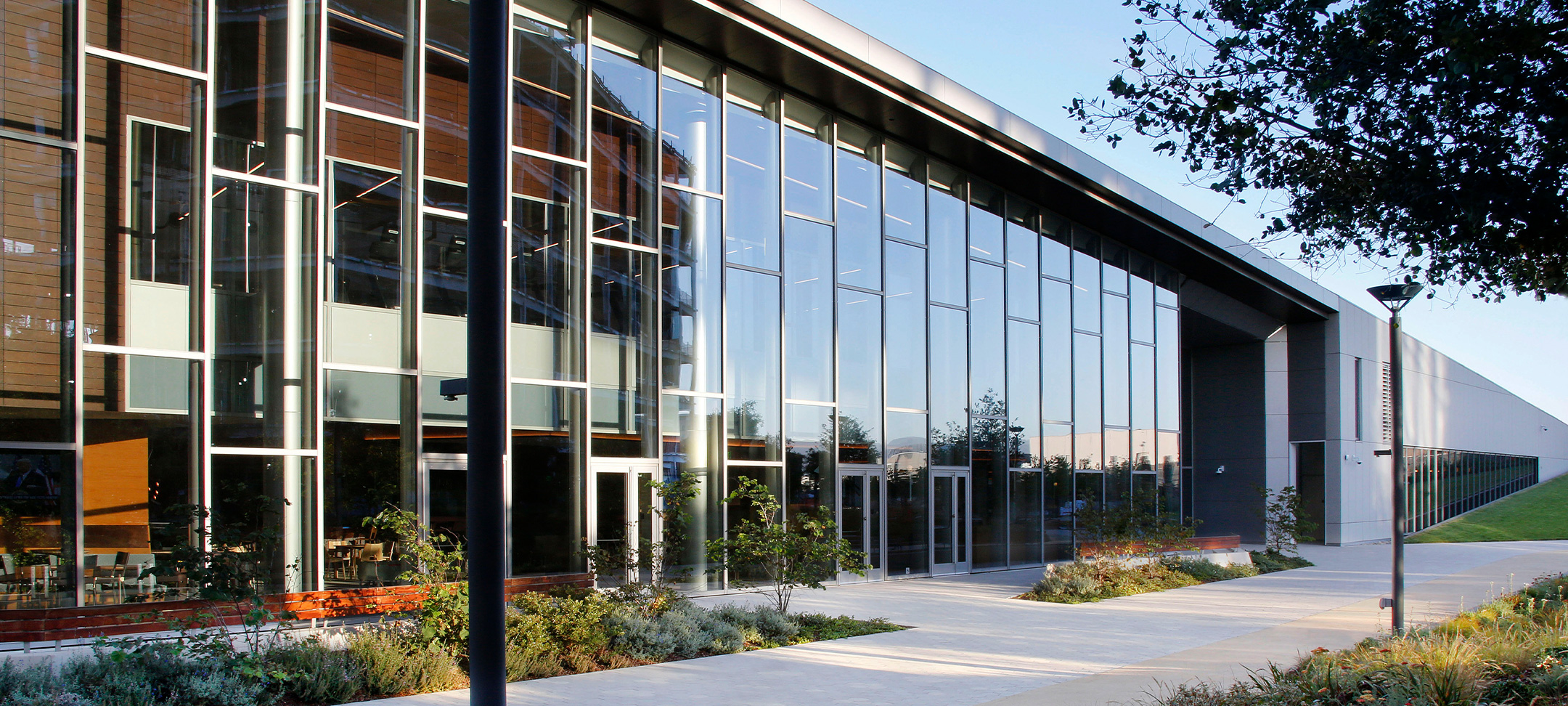 Gateway of Pacific Amenity Building Achieves LEED Platinum Certification
Flad is pleased to announce Traverse – the signature, freestanding amenity building distinguishing Gateway of Pacific's first phase development – recently achieved LEED Platinum certification by the U.S. Green Building Council.
As a defining element of Gateway of Pacific's central spine – a fully landscaped, park-like setting spanning the entire campus core – Traverse serves as a centrally located hub with strong connections to all buildings. Activating the entry plaza with a bustling café and dedicated social spaces, the building incorporates a variety of sustainable design elements. The fully planted roof contributes open space to the campus, while water conservation strategies and integrated photovoltaic panels are essential to the building's high level of performance.
Flad designed the exterior architecture for Traverse, incorporating many of the sustainability strategies that supported LEED Platinum certification for our first-phase, laboratory building on the campus. These achievements demonstrate both the value of the integrative design process and the commitment of BioMed Realty to advance public health and environmental quality.
Congratulations to Flad San Francisco and all team members who contributed to this remarkable effort.
BioMed Realty

Gateway of Pacific, Phase I
April 13, 2021