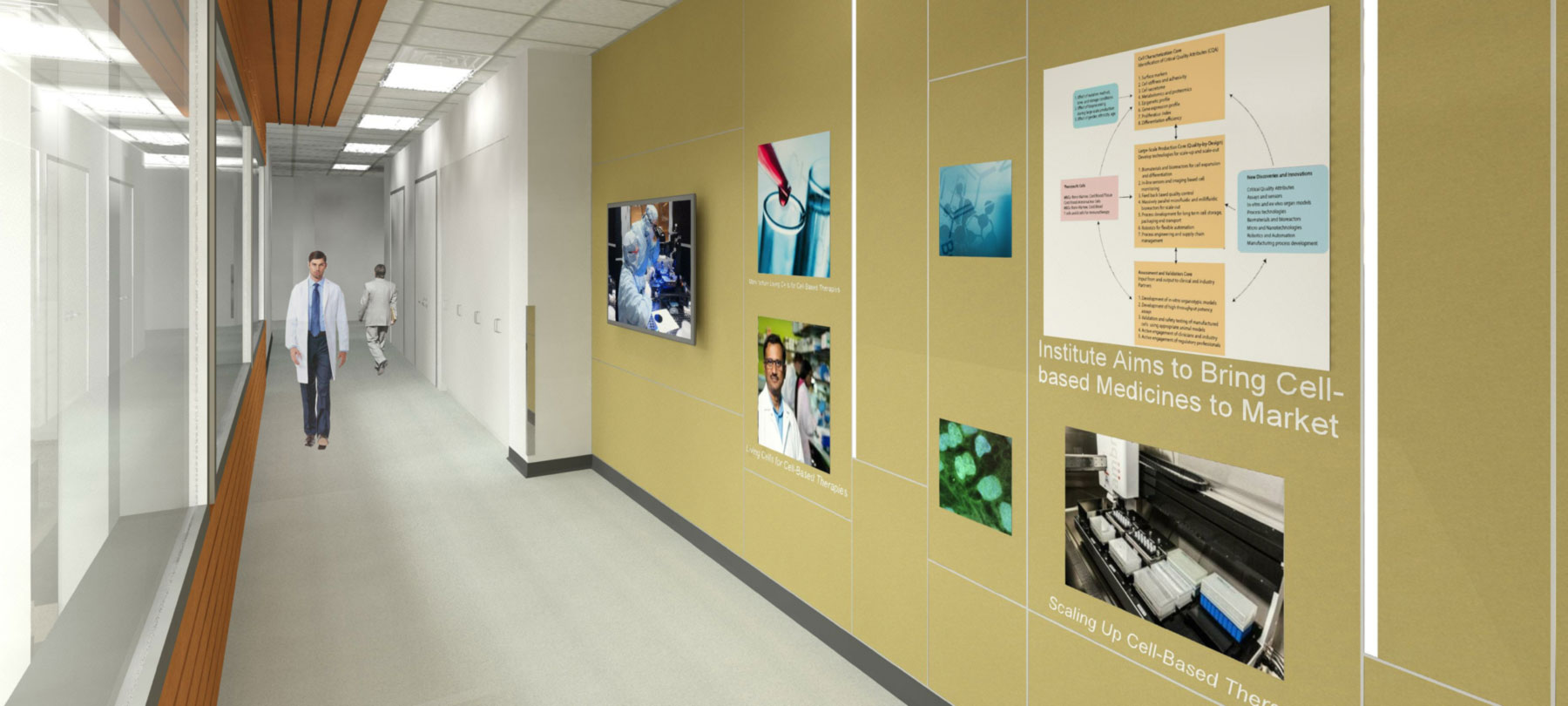 Georgia Tech to Debut New Center for Disease Research
A new research center focusing on the development of new processes and techniques for manufacturing living cells used in cell-based therapies is taking shape at the Georgia Institute of Technology. The Marcus Center for Therapeutic Cell Characterization and Manufacturing (MC3M) will help combine the efforts of bioengineers, manufacturing engineers, industrial engineers, cell biologists, clinicians, and industry partners to create well-characterized, quality-controlled, efficient, and highly reproducible cell therapy manufacturing processes.
The overarching objective is to address the challenge of providing affordable cell-based therapies to more people in a timely fashion. The primary program goals will be to collaborate with clinical partners, innovate rapid validation of cells, invent new tools and technology, develop existing technologies, enable low cost production, translate to pre-clinical and clinical applications, and help build a strong, well-trained workforce.
Funded in large part by The Marcus Foundation Inc., which gave Georgia Tech $15.7 million, the $23 million center is being created from the build-out of shelled space in the eight-year-old Marcus Nanotechnology Building, fashioning 2,930 square feet of cGMP cleanroom space and 2,000 square feet of support area. In addition to relying on public-private philanthropic partnerships, the program will also leverage the vast core facility resources available at Georgia Tech and partner institutes.
The Marcus Center says its initial focus will be on mesenchymal stromal/stem cells (MSCs) from bone marrow and cord tissue for immune-modulation and tissue-biofabrication; T and B cells for immunotherapies in cancer, infectious and autoimmune diseases; and cord blood and bone marrow hematopoietic stem cells for regenerative medicine. The MC3M contrasts with "current state-of-the-art in cell therapies [involving] small scale, hospital-centric processing of cells, operated with minimal characterization, and little involvement of process engineering and QA/QC concepts, leading to wide variability and uncertainty in clinical trials."
The project is scheduled to be completed in January 2018.
360° View of MC3M

November 06, 2017