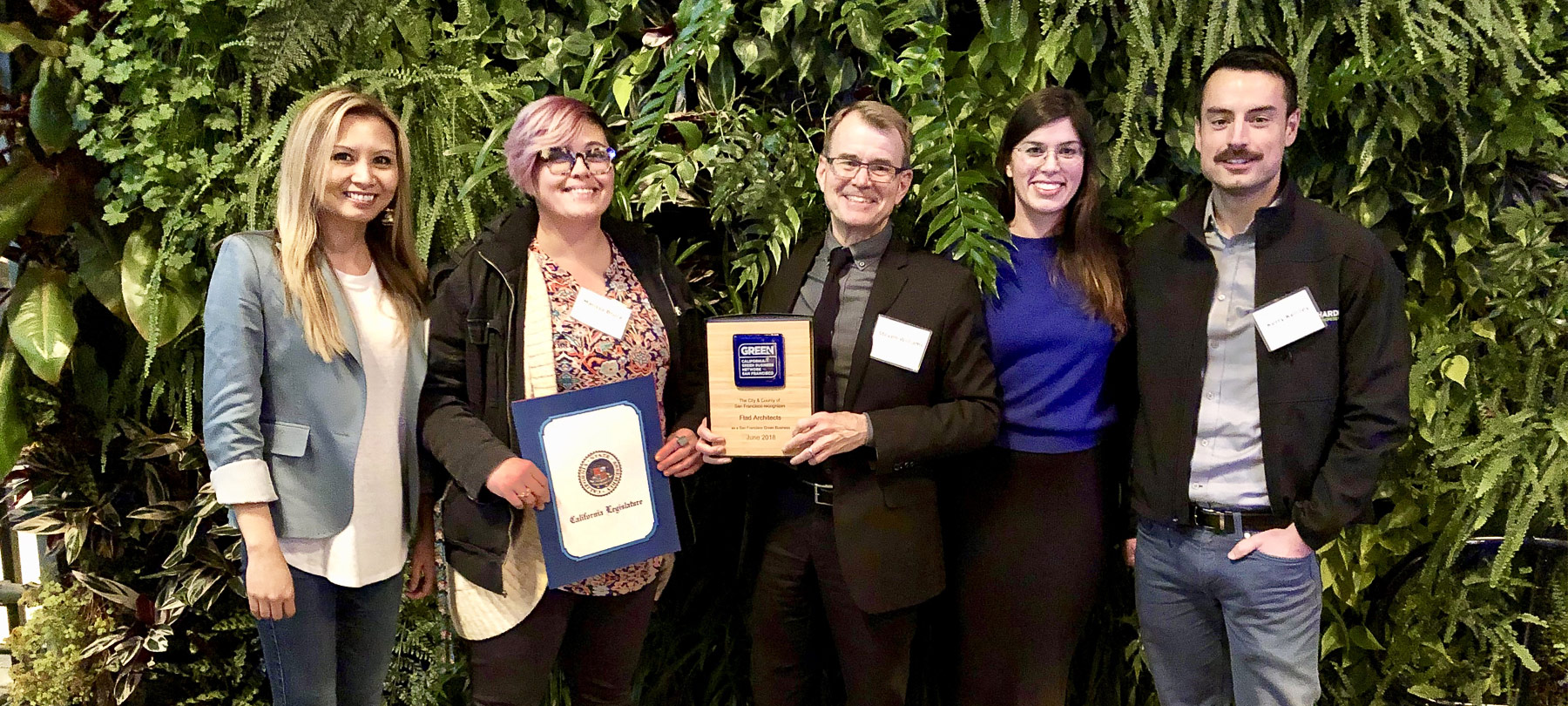 Flad San Francisco Recognized as a Green Business
Successfully completing the San Francisco Green Business Certification Program, Flad San Francisco received recognition as one of 27 new green businesses in the city. Certificates were awarded at the 13th Annual Green Business Awards Reception, which took place at the California Academy of Sciences.
The Green Business Program, which is managed by the San Francisco Department of the Environment, helps businesses adopt environmental practices, from energy and water efficiency measures to the use of less toxic products and the minimization of waste. Businesses submit a pre-site-visit checklist, which is then verified in a phone consultation and a site visit with a Green Business staff member, who certifies that the stringent San Francisco Green Business standards are being met and then maintained.
Those recognized through the program have improved operations for sustainability and occupant health. Department of the Environment staff guided the process, helping Flad San Francisco join the growing Green Business Community.
May 24, 2019