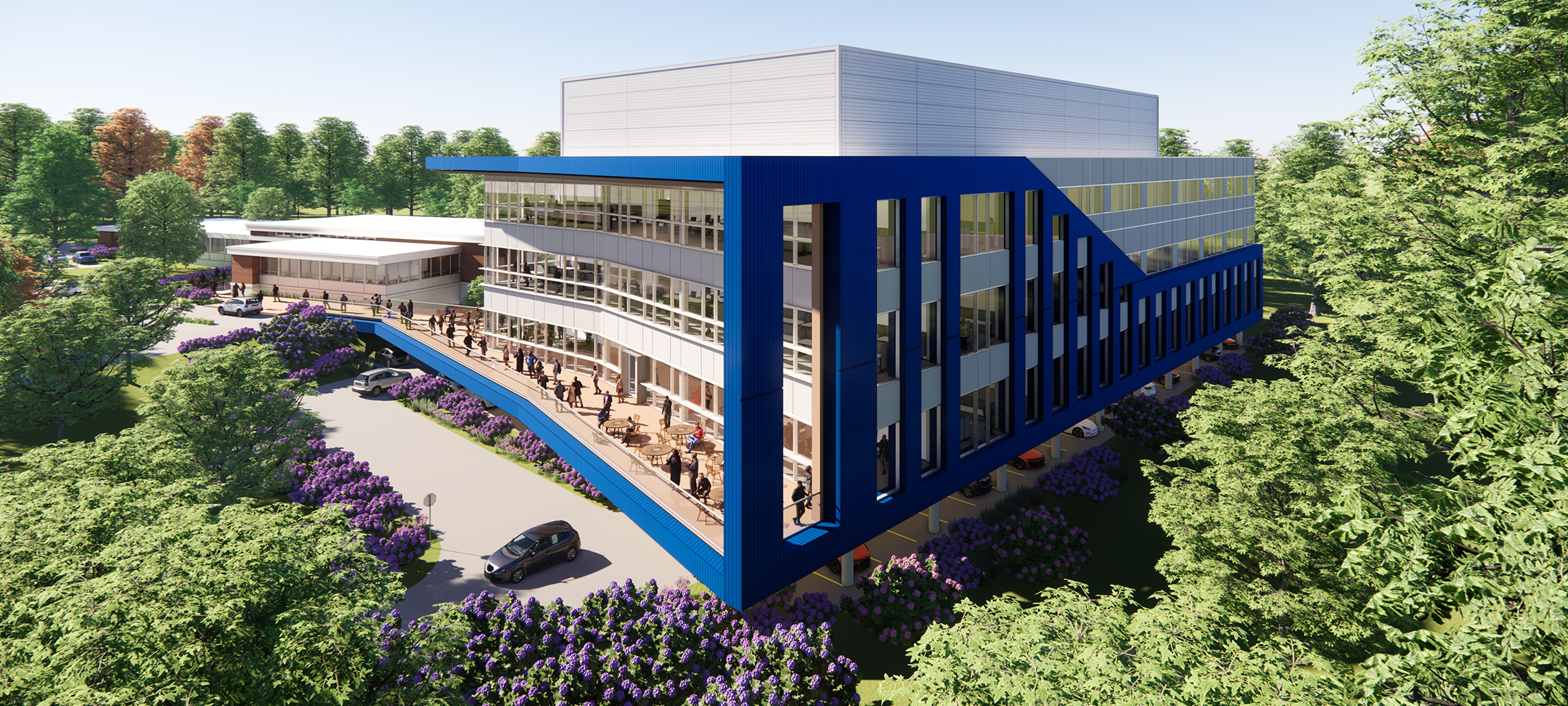 Celebrating Success
Flad Helps Business Incubator Expand
As North Carolina's premier science and technology incubator, First Flight Venture Center provides space for start-ups and hosts targeted programs to help companies launch and grow. Over the past 30 years, they've been home to more than 400 startups worth over $8 billion in commercialization successes.
The organization's board of directors recently approved a strategic plan for a physical expansion that would double the incubator's square footage, and they reached out to Flad Architects to provide a conceptual design for their vision.
The new facility will provide "graduate space" for the start-up companies that currently occupy 500 square feet, allowing them to expand their footprint to 2,000 to 5,000 square feet and scale their business as they work toward further growth independent of the center.
Flad has been working with the organization's leadership team to determine aspirational goals and create renderings for their capital campaign. First Flight Ventures unveiled the renderings at their "The Next 30 Years: Our Vision for the Future" anniversary event on December 7, 2021.
December 22, 2021