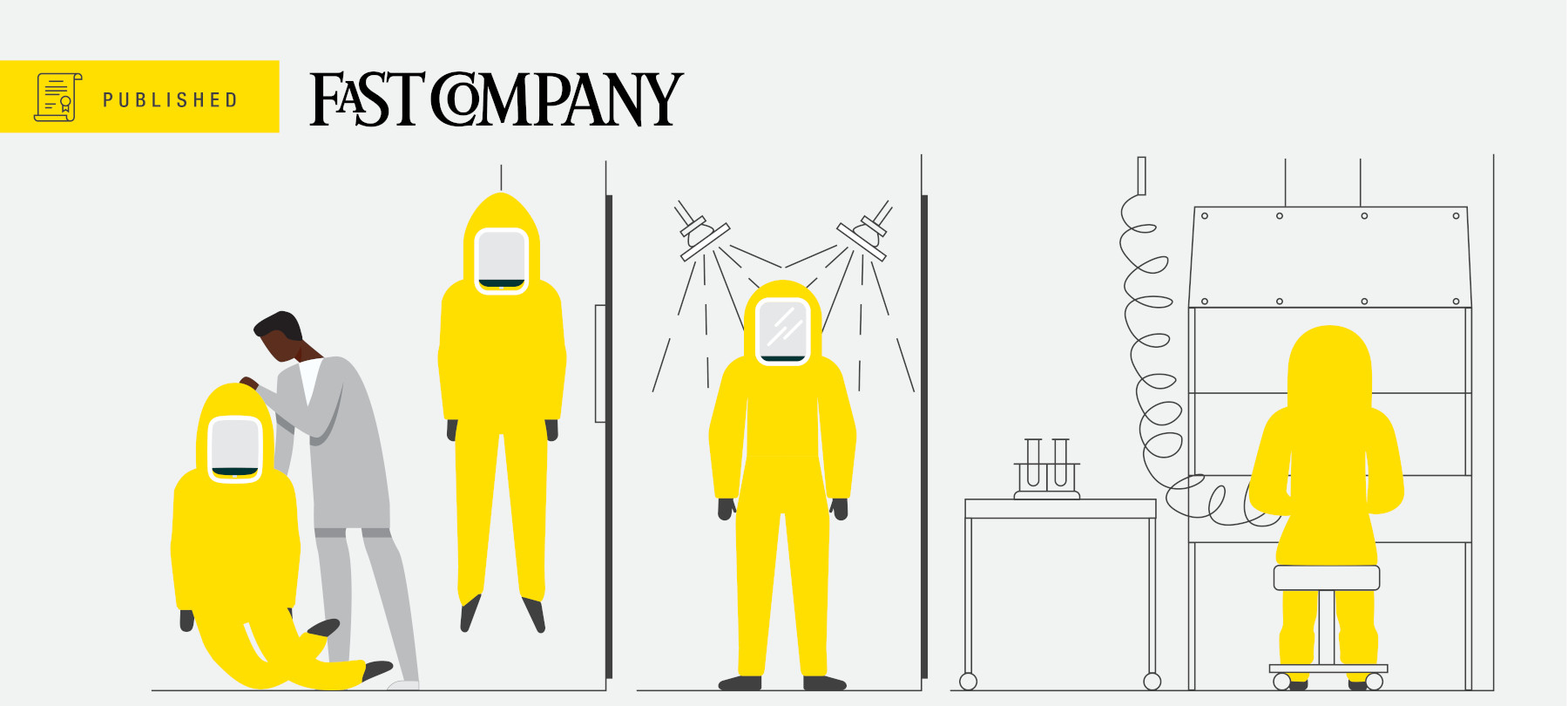 Flad Facility Experts Featured in Fast Company Article
How effective laboratory design could prevent the next pandemic
The coronavirus pandemic has been a huge wake-up call across the entire planet. And while COVID-19 has impacted global economies at an unprecedented scale, it has also bolstered the need for high-risk research and containment facilities that allow us to safely study these emerging infectious diseases and develop potential cures.
The world's leading business media brand – Fast Company – recently published an article that highlights Flad and our firmwide expertise in designing these advanced scientific spaces and how critical they have been in our response to the current and ongoing global pandemic. The novel coronavirus, which is being researched and studied in facilities certified BSL-3 or higher, has prompted an industry-wide surge in demand as clients seek to enhance their research capabilities and effectively plan for the future.
Flad Principal Paul Hansen states, "Making the jump to BSL-3 would allow facilities to more safely study such [high-risk] pathogens. And the more lab spaces studying pathogens, the more likely researchers will be able to quickly develop vaccines to cure the diseases they cause."
Read the full article

How the world's most advanced biohazard labs could prevent the next pandemic
July 31, 2020