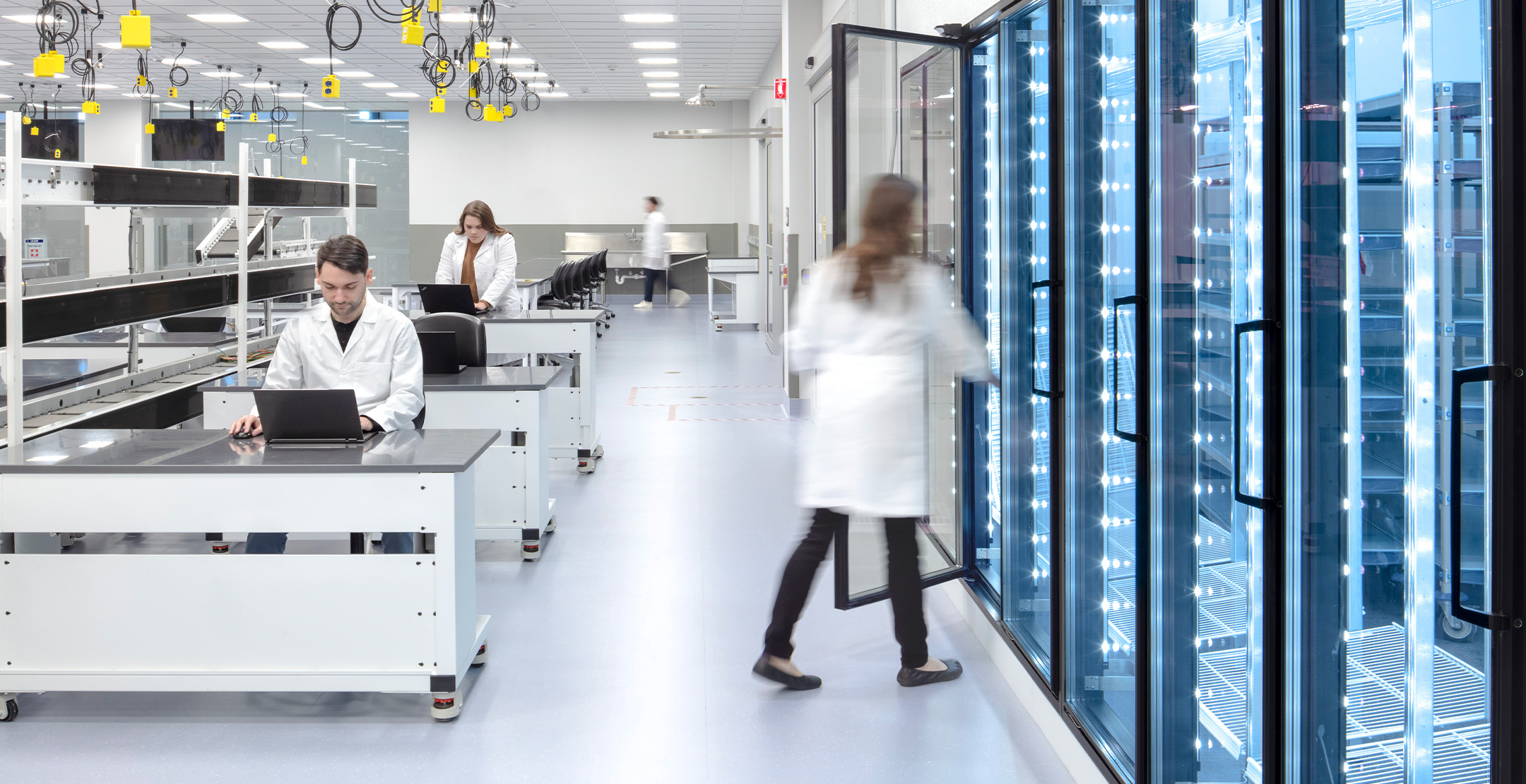 Nexus One Clinical Lab Expansion Recognized by Associated Builders and Contractors of Wisconsin
Exact Sciences' Nexus One Clinical Laboratory Expansion has been recognized by ABC as one of the 2022 Projects of Distinction.
Designed by Flad Architects, the new, 240,000-square-foot addition to their existing campus in Madison offers expanded testing capabilities to support earlier colon cancer detection. ABC specifically cited the project team's success in rapidly delivering a large, complex project while overcoming many obstacles associated with the COVID-19 pandemic and subsequent supply chain issues.
The project received a Gold Award in the category of Specialty Contractor, Mechanical: Commercial, Over $500,000.
Exact Sciences

Nexus One Clinical Laboratory Expansion
April 14, 2023