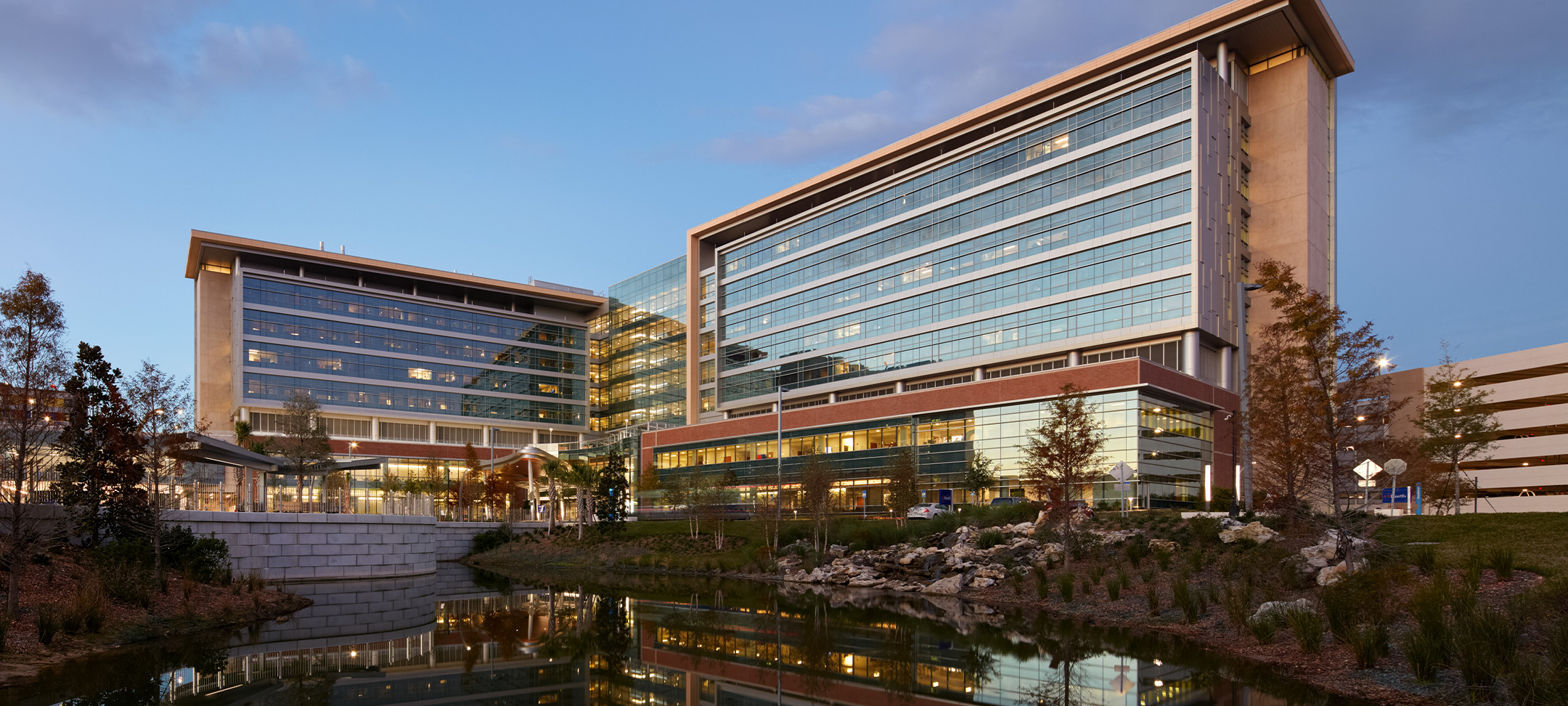 Flad Project Featured for Sustainable Design
Flad was recently featured in the 35th installment of The Daily Briefing's Architectural Design Showcase by Advisory Board, which highlights seven healthcare facilities with exemplary sustainable design.
As the first hospital in the country to achieve Four Green Globes (the Green Building Initiative's top certification), the UF Health Heart & Vascular Hospital and UF Health Neuromedicine Hospital are among the most energy efficient and environmentally friendly hospitals in the U.S. This accomplishment is a testament to UF Health's deep and long-standing commitment not only to sustainable and resilient environments, but also to enhanced occupant wellness.
As cited in the showcase, notable features of the "Flad Architects-designed facility include native and adaptive landscaping, access to natural daylight, water savings, sustainable materials, and environmentally sensitive lighting design." Especially of note on this project were the water savings – a vital aspect of Florida building operations – which resulted in one of the team's greatest sustainability successes. The combined water saving strategies and systems for cooling, fixtures, landscape, and process resulted in an overall water use index of 11 gallons per foot per year, as compared to the average for inpatient healthcare facilities of 50 gallons per foot per year.
Read the full feature

UF Health

Heart & Vascular Hospital and UF Health Neuromedicine Hospital
February 04, 2021