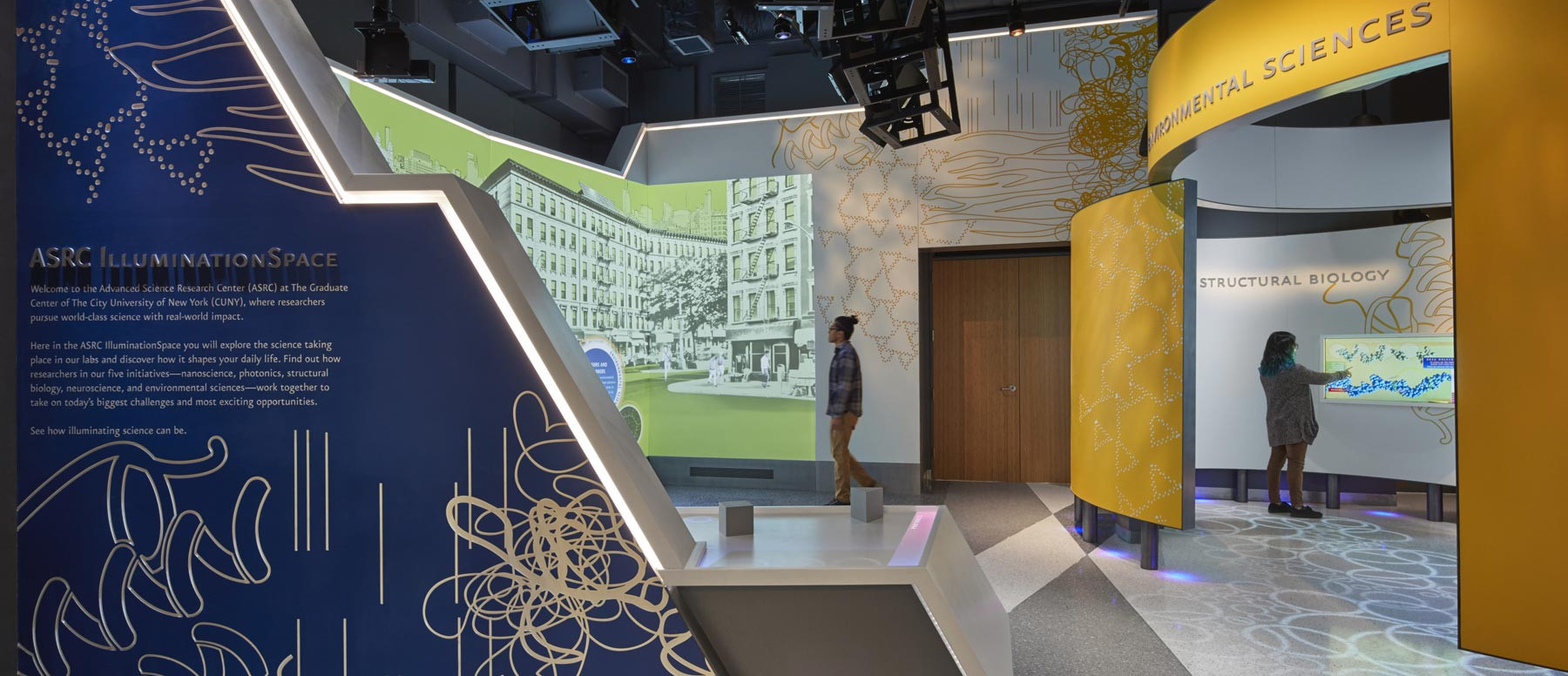 Opening of the IlluminationSpace Boosts Exploration at ASRC
Interactive motion and touchscreen games welcome visitors to CUNY's Advanced Science Research Center, a fun and intriguing entrée into the serious research performed within the building. Designed by Liberty Science Center of Jersey City, New Jersey (Flad provided architectural design services and project management), the IlluminationSpace encourages students to explore the five disciplines housed within the ASRC – nanoscience, photonics, structural biology, neuroscience, and environmental sciences – inspiring them to learn about ASRC initiatives and search for science in the world around them.
Flad's design of the ASRC placed a large café and auditorium on one side of the level-1 lobby, and the IlluminationSpace (part of the original concept for the building, allocated for community outreach and education) balances the public aspect of the space on the lobby's far side. An already busy collection of spaces, level 1 now teems with groups of young future scientists, in addition to college-age students and researchers.
ASRC, more fully known as the Advanced Science Research Center of The Graduate Center of The City University of New York, is the capstone of CUNY's "Decade of Science" effort. Sharing a ground-level space housing imaging facilities, NMR suites, and multiple cleanroom labs with its next-door neighbor, the City College Center for Discovery and Innovation, the ASRC represents a renewal of CUNY's commitment to the sciences, and is a huge step forward for interdisciplinary research.
City University of New York

Advanced Science Research Center
April 24, 2019