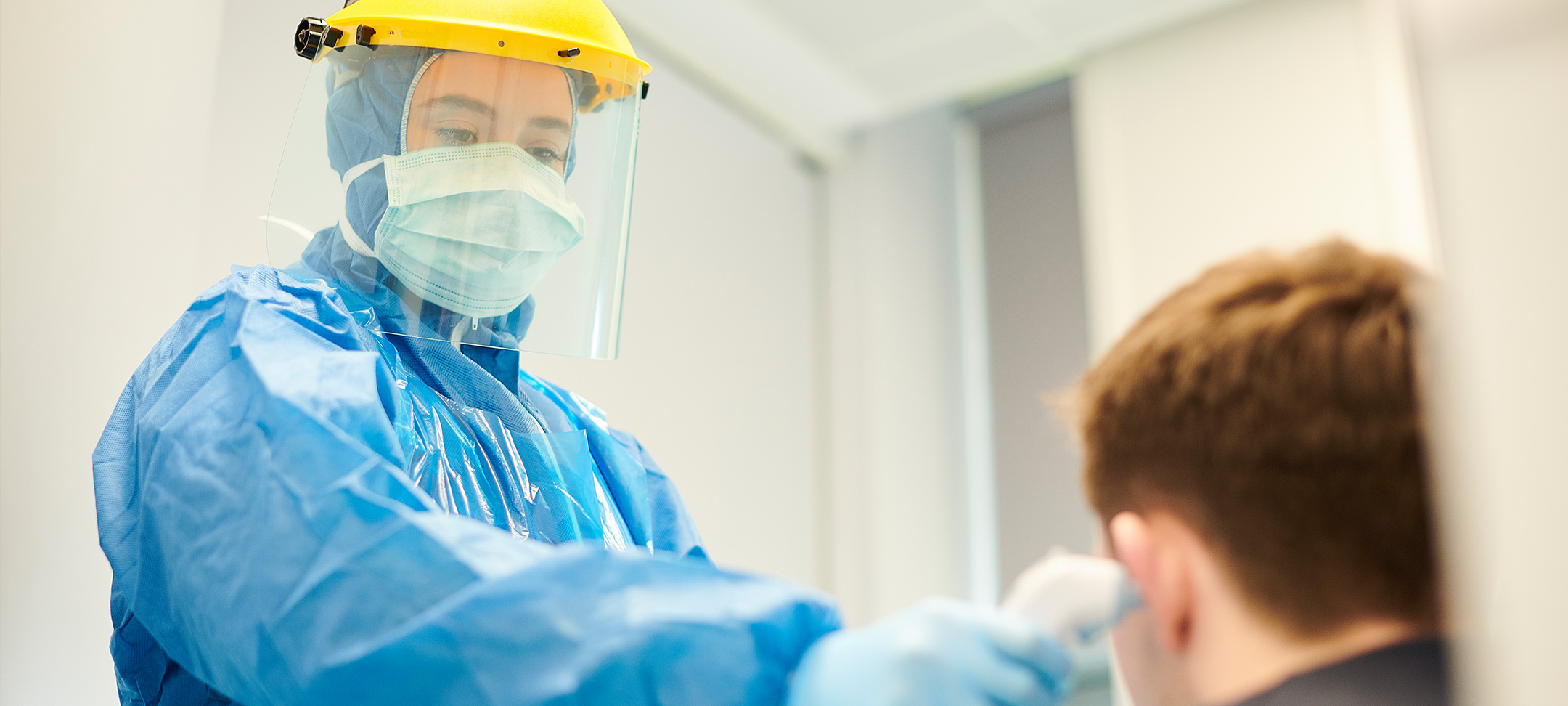 Just-In-Time Strategies for COVID-19 Care Training
Faced with bringing new caregivers online, improving the skills of retirees who have returned to work to help, and retraining existing staff on proper safety procedures, health systems across the country are pioneering creative solutions to bolster COVID-19-related support. To that end, a leading academic health system in the Midwest has begun utilizing their state-of-the-art clinical simulation training center around-the-clock to train front-line caregivers on proper use of personal protective equipment (PPE) while helping the public recover from the novel coronavirus disease.
The clinical simulation program trained over 1,400 physicians and caregivers in the past seven days with hands-on equipment to instill confidence regarding safe PPE use amidst the global pandemic response. According to post-training surveys, staff members' confidence regarding safe use increased from 3.53 to 4.7 on a five-point scale. The training includes both standard equipment and makeshift masks to facilitate best practices to protect providers and patients, even in less-than-ideal emergency circumstances.
Flad extends our deepest appreciation to our client partners in the Midwest and across the country for their innovation, flexibility, and rapid response in protecting healthcare providers and public health.
March 31, 2020