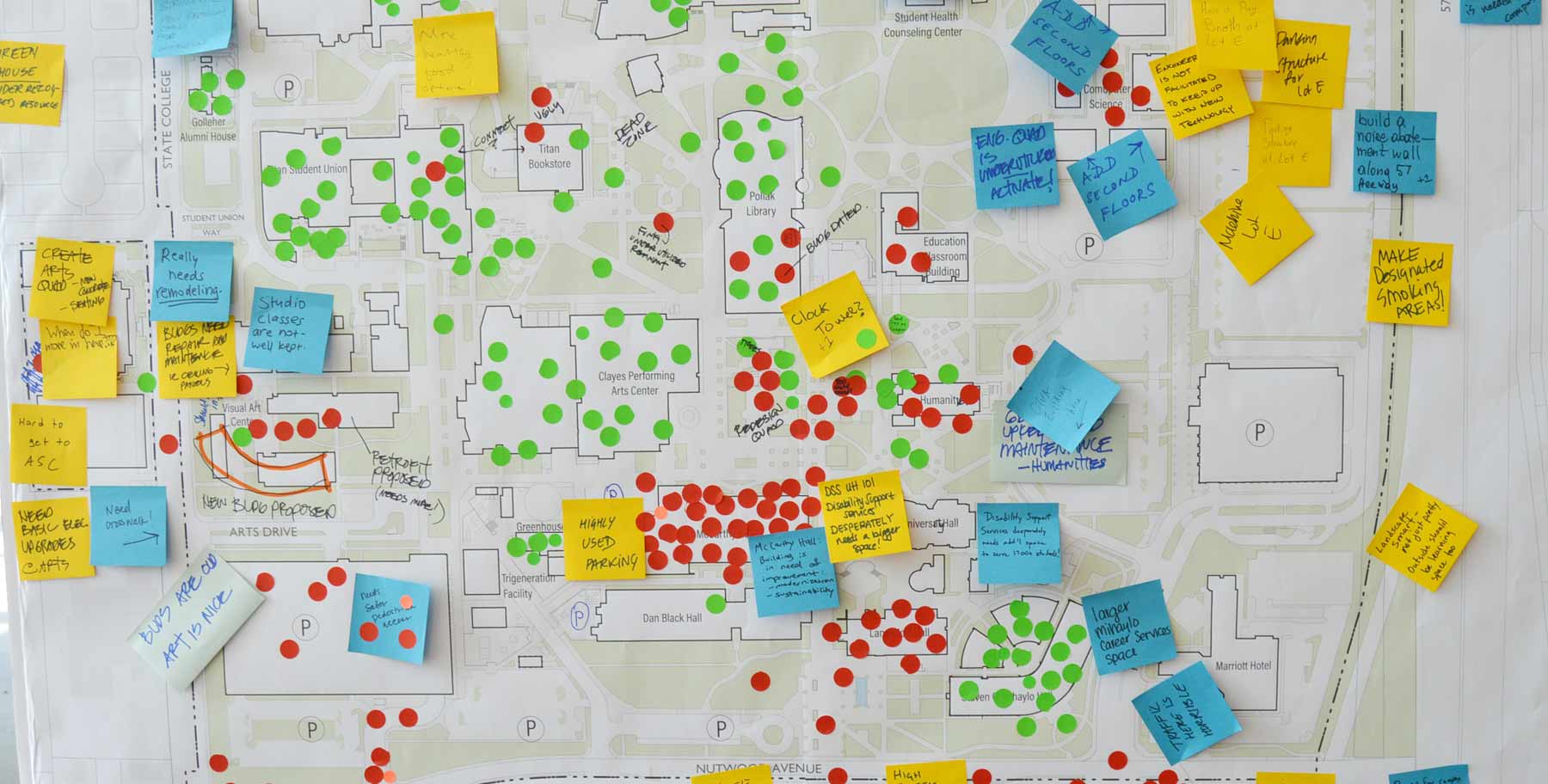 Flad Proceeds with Information Gathering on CSUF Campus
Flad has begun the process of creating a physical master plan for the California State University, Fullerton campus, with initial surveys of faculty, students and staff being drawn up for distribution and the first of several forums on the horizon for late summer. Partnered with Wallace Roberts & Todd, Flad has embarked on what will be a 15-month master-plan process while the firm performs a separate feasibility study for the renovation of Dr. Miles D. McCarthy Hall, home to CSUF's science departments and the campus' oldest building.
Mandated by the California State University system, master plans are updated with some regularity. Cal State Fullerton's most recent plan was completed in 2003, when full-time-equivalent enrollment was approximately 8,000 fewer students than it is today. Once finalized, the new draft master plan will go through a lengthy process of review (required by the state), be evaluated by a committee to assess the plan's environmental impact, and then go to the CSU board of trustees for funding approval.
Flad's Brad Leathley (principal architect) and Kim Swanson (project manager) recently spoke with the Daily Titan, "The Student Voice of Cal State Fullerton," about their initial impressions of the process.
Read the full story

May 30, 2018