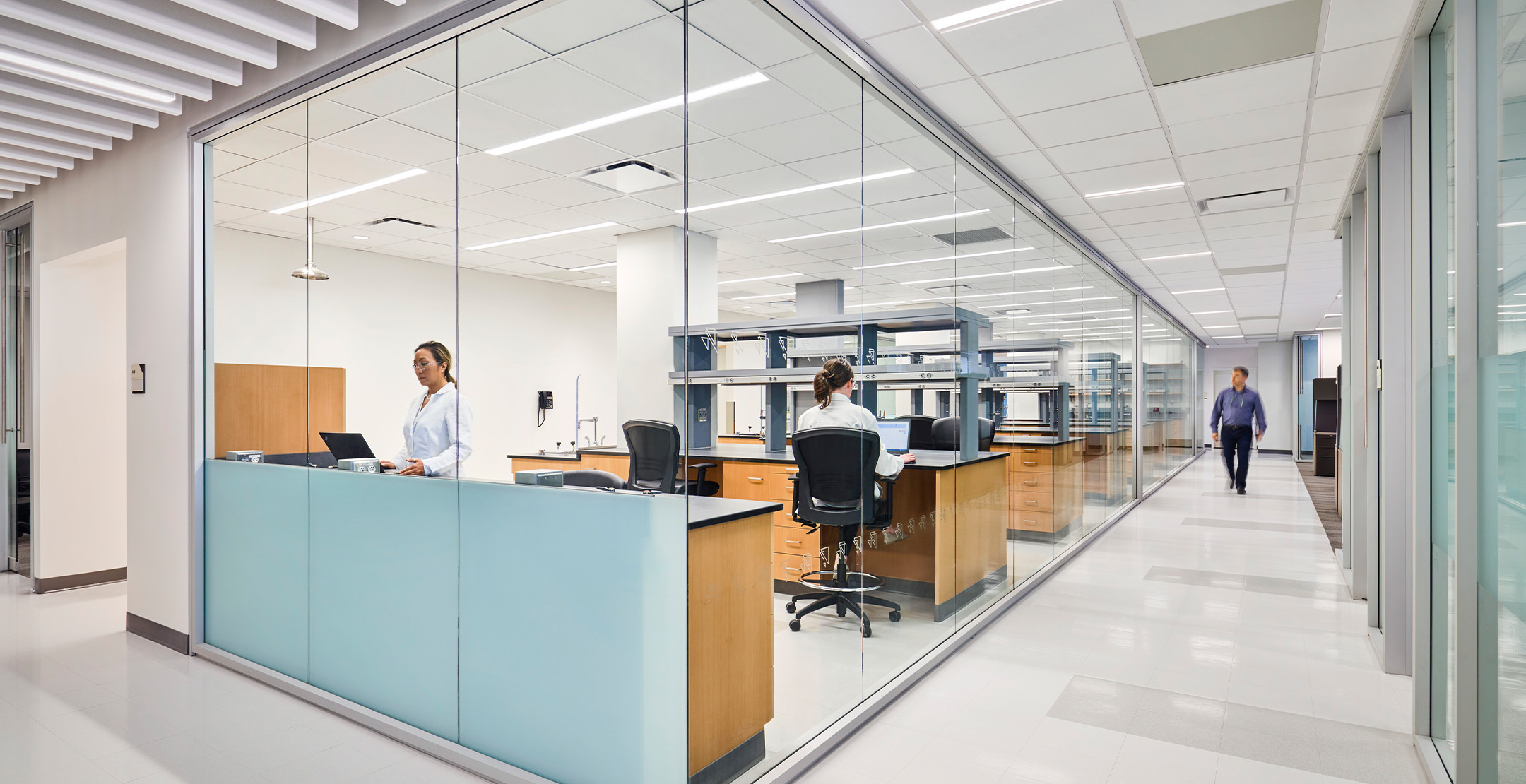 Flad's renovation and reconstruction work ranked among nation's best
As organizations continue to reimagine building utilization and strive for sustainable solutions, Flad remains one of the leaders for building renovation design. Flad ranks No. 23 in the nation out of the 200-plus firms listed for reconstruction and renovation in the most recent Building Design + Construction Giants report.
Renovating and repurposing existing buildings is a key piece of the puzzle as we all work toward the goal of net-zero carbon emissions. However, renovation projects provide unique challenges as organizations must work within the constraints of the existing space while minimizing disruption as crucial healthcare, research, and academic organizations continue operations.
Flad has worked with government, corporate, and academic organizations to renovate and retrofit aging life sciences buildings to meet their evolving needs and provide state-of-the-art facilities with the flexibility to support the next generation of research and beyond. In addition, Flad has partnered with a number of healthcare organizations to improve the patient experience by renovating existing medical facilities and even repurposing non-medical buildings.
April 04, 2023