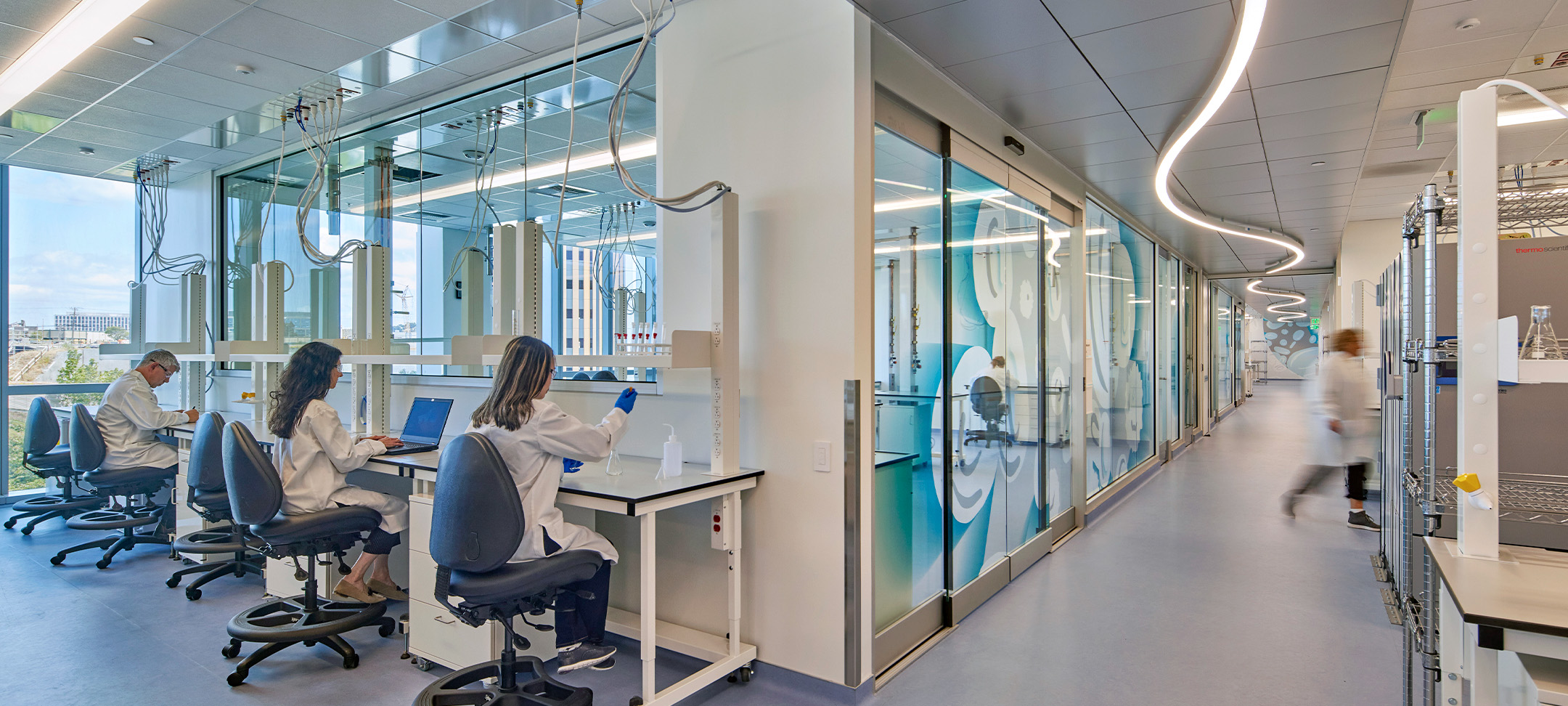 Flad Recognized as Top Laboratory, S&T Firm
Flad is the nation's No. 1 architecture/AE firm for laboratory facilities and ranked No. 2 for science and technology, according to the latest Building Design + Construction Giants rankings.
Flad has partnered with clients across the country to plan and design sophisticated, high-tech workplaces for scientific discovery. Our designs encourage, enable, and empower people working inside these facilities to solve our world's greatest challenges. Flad's expertise encompasses a wide range of complex facilities for discovery, development, and manufacturing across the pharmaceutical, biotechnology, and materials science markets, as well as emerging sciences.
By leveraging insight from a range of diverse researchers and research types, delivery methods, and operational models, the Flad team offers expert solutions tailored to the needs of our clients.
2022 BD+C Rankings
Explore Flad Projects

October 06, 2022